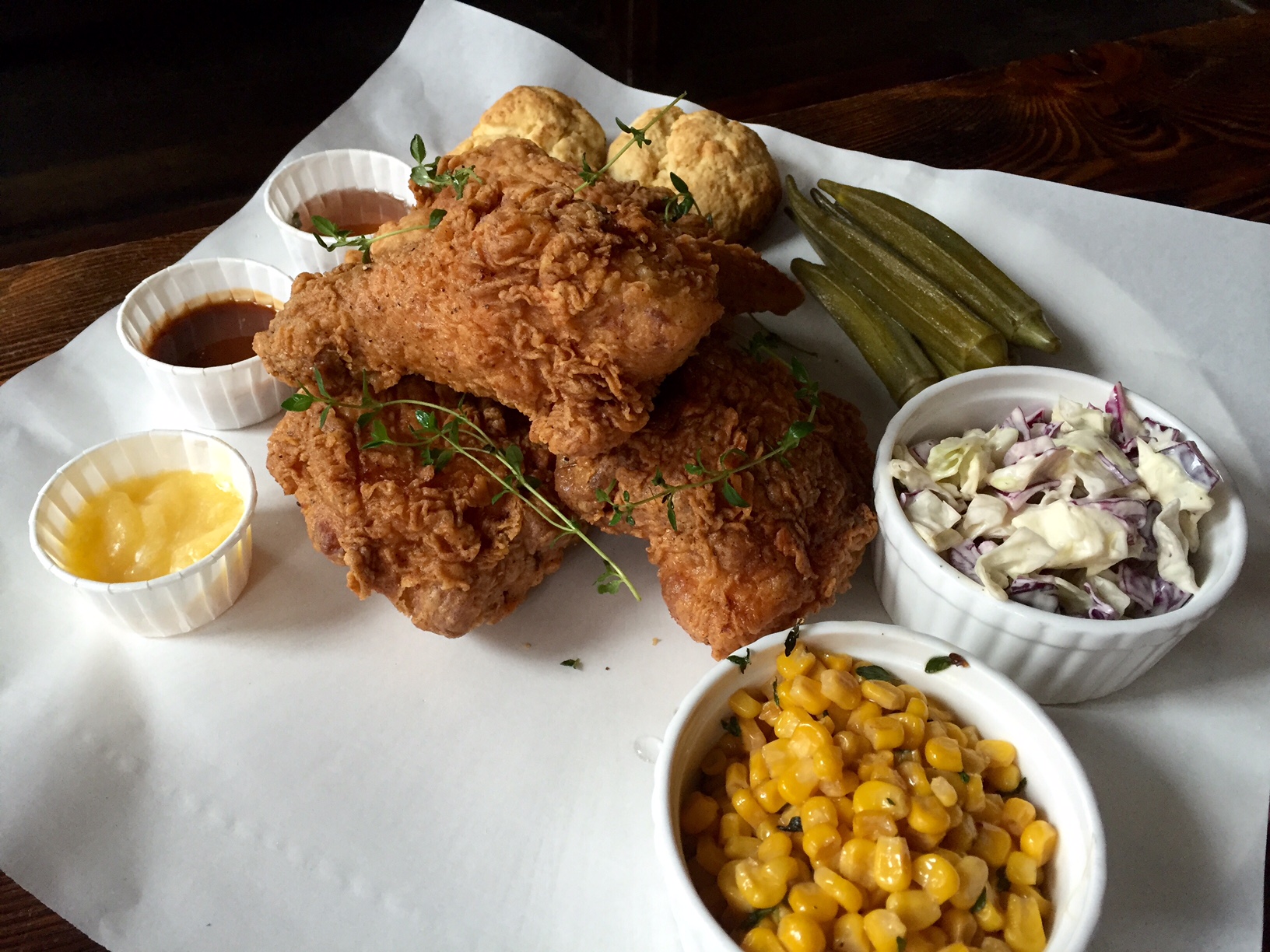 A Closer Look aims to shine a spotlight on the winners of the Beijinger 2016 Bar & Club Awards, to see why they came out on top as voted for by you, our readers.
We all know those days, when you plan to just go for one drink before dinner, but you end up perched at the bar for entire evening. However, you can consider yourself pretty lucky if you've ended up at any one of these three places.
RELATED: A Closer Look at Beijing's Best Beer Selection
This year, the winner of Best Bar Food, perhaps unsurprisingly, was Great Leap Brewing. Apart from their usual burgers, Great Leap's #12 location is known for great wings and some healthier fare including salads, while their #45 spot is known for its awesome pizzas. We recently also enjoyed their country bunker brunch, which comes with either a half or an entire fried chicken (RMB 128-208) served with a side and sauce (pictured at top) – a great option for weekend day drinking, as it's available on Saturdays and Sundays between 11.30am and 4pm.
Both Home Plate BBQ and Slow Boat Brewery walked away with nominations for Outstanding Bar Food, for their forays into burgers. Slow Boat's win comes as no surprise in this category, taking home the ultimate prize in our Burger Cup two years in a row, a strength in burger-making that has now moved to (and gained our approval off at) their latest location on Nan Sanlitun Lu.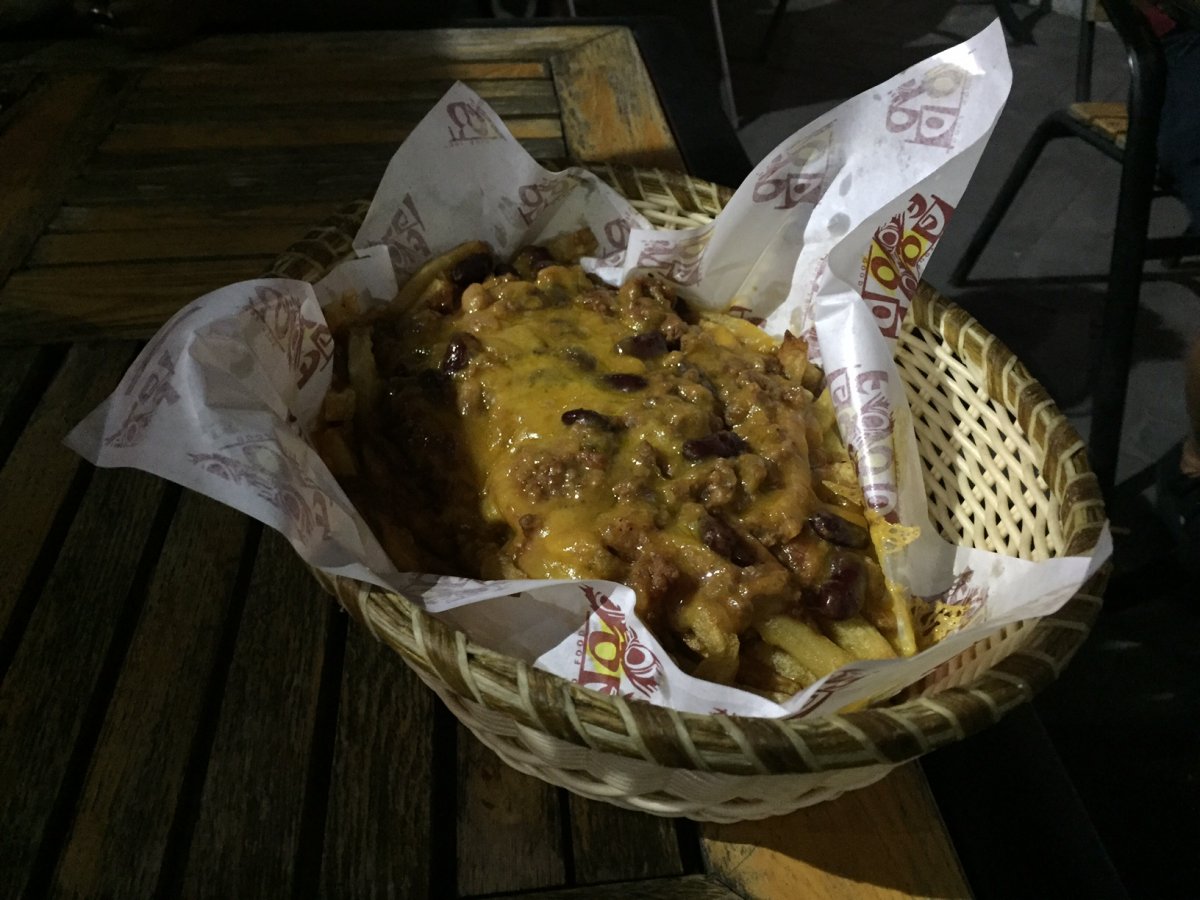 We'd also like to add that if you ever find yourself out drinking in Shuangjing and you aren't already at Plan B, their take on chili fries is hunger-bustingly amazing. Photogenic? No (but when is anything slathered in copious amounts of chili ever photogenic). Delicious? Absolutely yes.
More stories by this author here.
Email: [email protected]
Instagram: s.xuagram
Photos: Margaux Schreurs

Visit the original source and full text: the Beijinger Blog