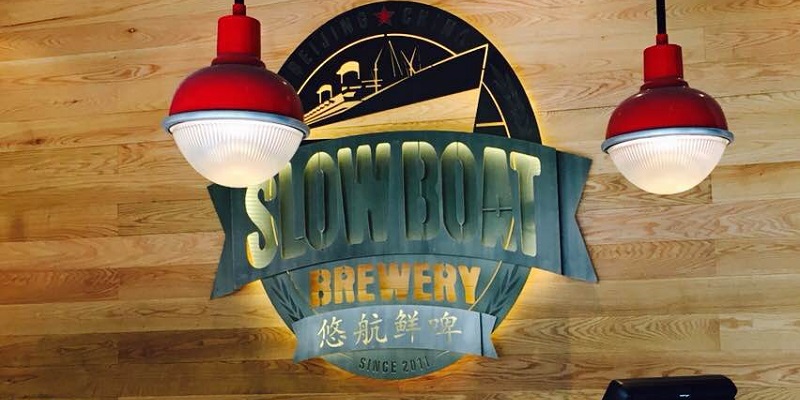 Slow Boat Brewery made a much anticipated Great Leap Forward this afternoon, flinging open its doors at its massive, million-dollar new brewhouse in Sanlitun across from the new Topwin for a media preview – and in many ways it hits the spot.
But before you get too excited and run out and show up to ask for a table, the venue is holding private previews for the next two days and then only formally opening September 10 – and then initially by reservation only.
Clearly they are expecting big things from this new three-story location, which has many of the features we've come to know and love about Slow Boat (namely burgers and beer), but in a flashy new venue that's far bigger than their original hutong hideaway.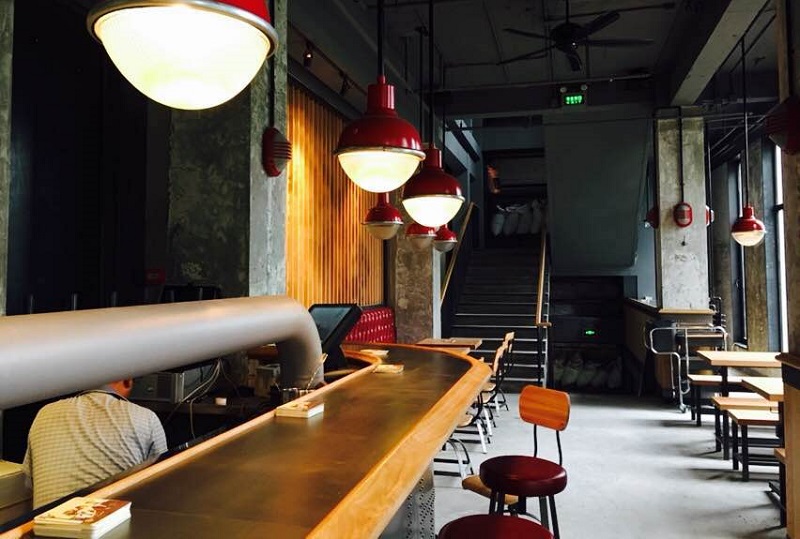 True to its origins, there will be plenty of beer on tap: 16 taps in all and four bottled brews, offering a full 20 varieties of Slow Boat brew, including their new Belgian-style witbeer, a hazy, wheat-based brew with a slightly tart, slightly zesty flavor (think Hoegaarden). We'd love to have told you more on Slow Boat's take on a Hoegaarden-style beer, but alas it was not ready for today's preview.
In fact, there were a lot of features not ready for today's preview, such as actual printed menus or any beers on tap at all, to be perfectly frank. And we were sad to learn that their much anticipated roof-deck will not be ready until next spring. But what we did get to see was impressive.
The new venue is adorned with luxurious imported American red oak tables, red leather, black steel, and bare concrete walls. Large picture windows let light in on each floor, as well as all of the tanks during the building process, which wouldn't fit up the stairs.
Custom-built tanks loop around upstairs and back down, where Slow Boat's popular brews are being made as we speak. All in all, 30 tons of beer and equipment were added to the facility, which proprietor Chandler Jurinka said required major feats of engineering, including the reinforcement of the building's entire foundations and facade.
All water used for brewing on site is pumped through a reverse osmosis system, and minerals are then re-added. This crucial step, Jurinka claims, will allow Slow Boat to mimic the flavor profile of water used for brewing specialty beers from the world over.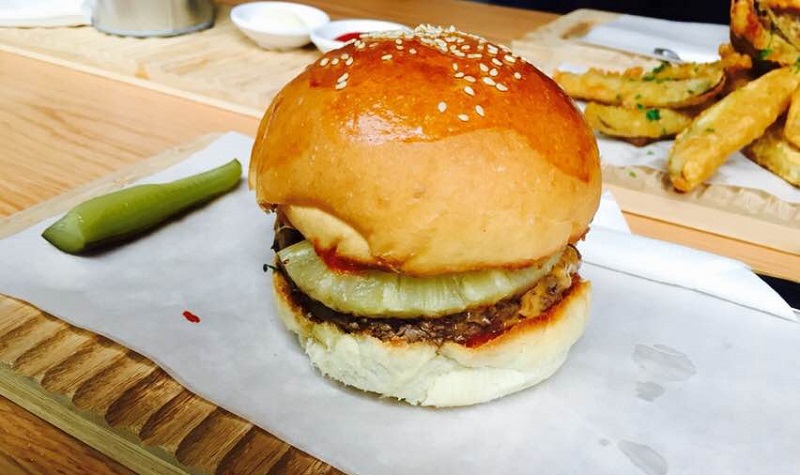 In addition to beer, Slow Boat has upped the ante on their menu, with an extension of their award-winning line of burgers to include new versions such as the Beijing Burger (featuring a beef patty adorned with onion, crunchy peanut butter and Siracha sauce), and the Lao Taitai (featuring a beef patty topped with peanut satay and pineapple).
Beyond burgers there are chicken wings, two sizes of fries, smoothies, a full brunch menu and desserts – they're going for the whole shebang here. And even if you bring your dainty love interest or vegetarian buddy here, they won't go hungry: feed 'em the kale and spinach salad, or the nice mixed greens salad that features a side of sliced avocado.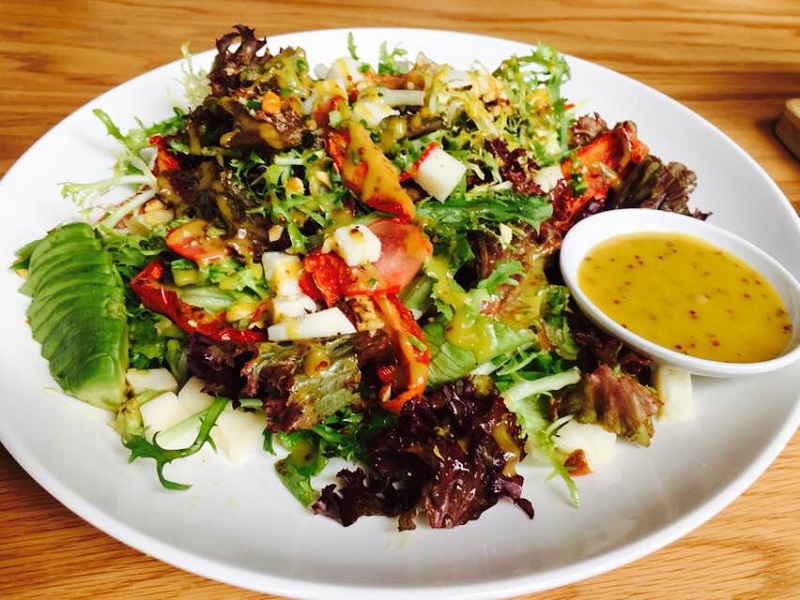 The desserts were a nice touch and we particularly enjoyed the luscious housemade watermelon and raspberry popsicle.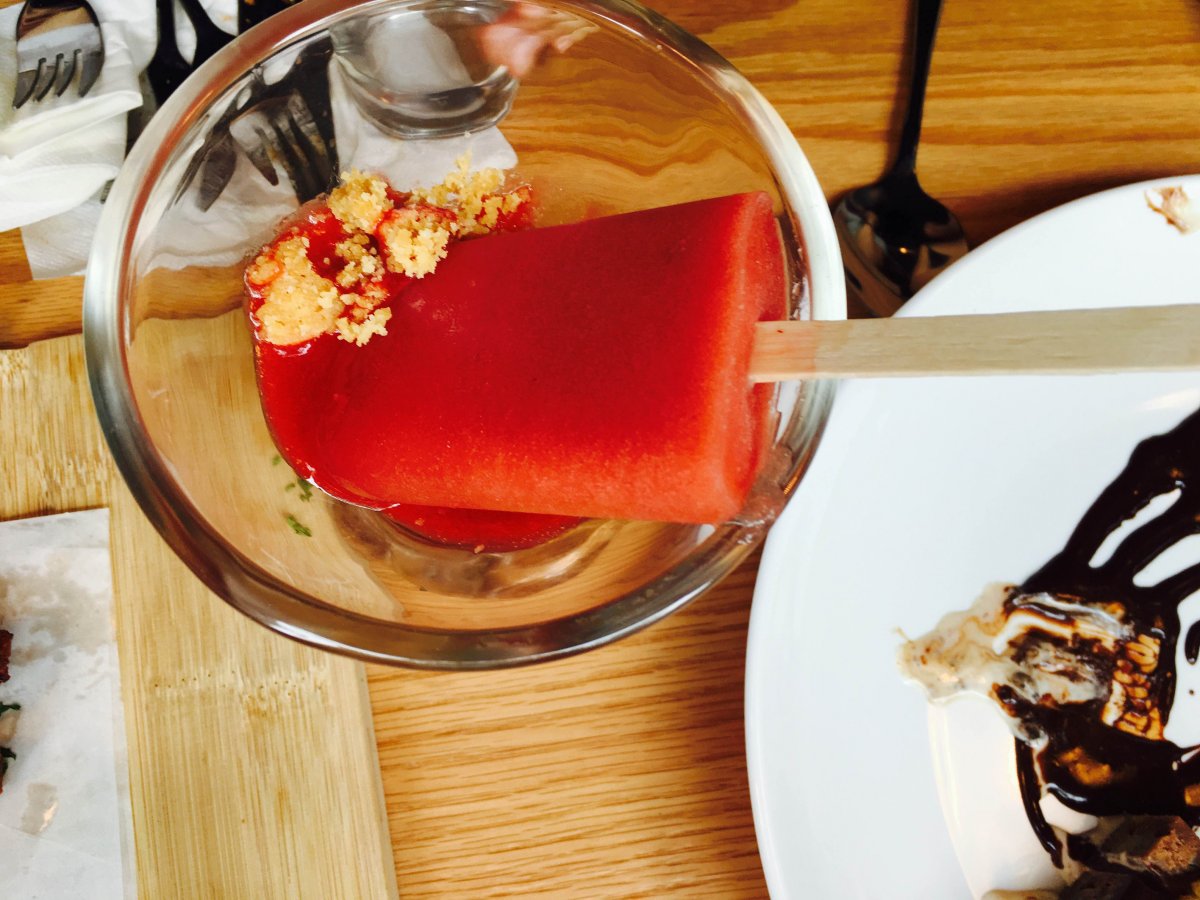 Alas, you plebians are gonna have to wait another week to test it out for yourselves (sorry to be cruel). But if Jurinka and Co. can keep the midnight oil burning for another week and complete the venue by next weekend, we're confident that you Beijngers will be pleasantly surprised come September 10.
Images: The Beijinger

Visit the original source and full text: the Beijinger Blog