Hello, beerheads. We couldn't love these sunny Beijing days and blue skies any more. Yes, the city gives us plenty of tough days, but as with anyone who has Stockholm syndrome, whenever it greets us with this fine weather it's easy to forget all the swears of leaving and think of why you've made it your home. Believe me, there's another reason to stick around Beijing's most beautiful season: the beer scene becomes even more exciting.
After a long, near-unbearable wait, Slow Boat Brewpub in Sanlitun is finally ready to invite beer lovers to join their one-night previews at 5pm on September 1 and 6pm on September 2, with only 150 people allowed to enter each night. Since the September 2 party is already fully booked, and their opening proper is still not yet settled. So, hurry up guys and make the reservation for September 1 night by scanning the QR code above.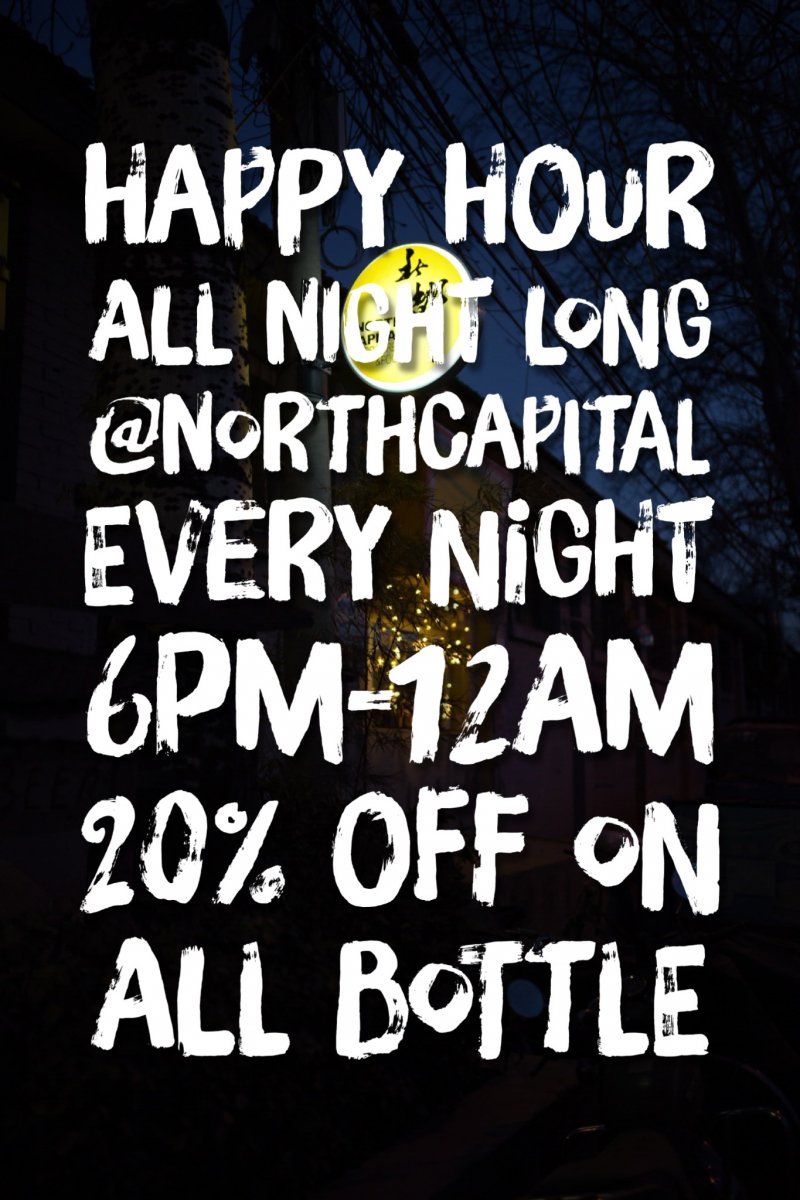 In other news, North Capital has begun to offer a daily happy hour promotion: 20 percent off all bottled beer from 6 to 12pm. The beers include Shuzenji Heritage Helles and Shimaguni Stout (both 5 percent ABV) from Japanese Baird Brewing; Lasso Session IPA and Hoss Oktoberfest Rye Lager from Great Divide; Hopback Amber Ale and Troegenator Double Bock from Tröegs; six beers from Dogfish Head; Holy Moose from Brewdog; and a selection from Laguitas Brewery.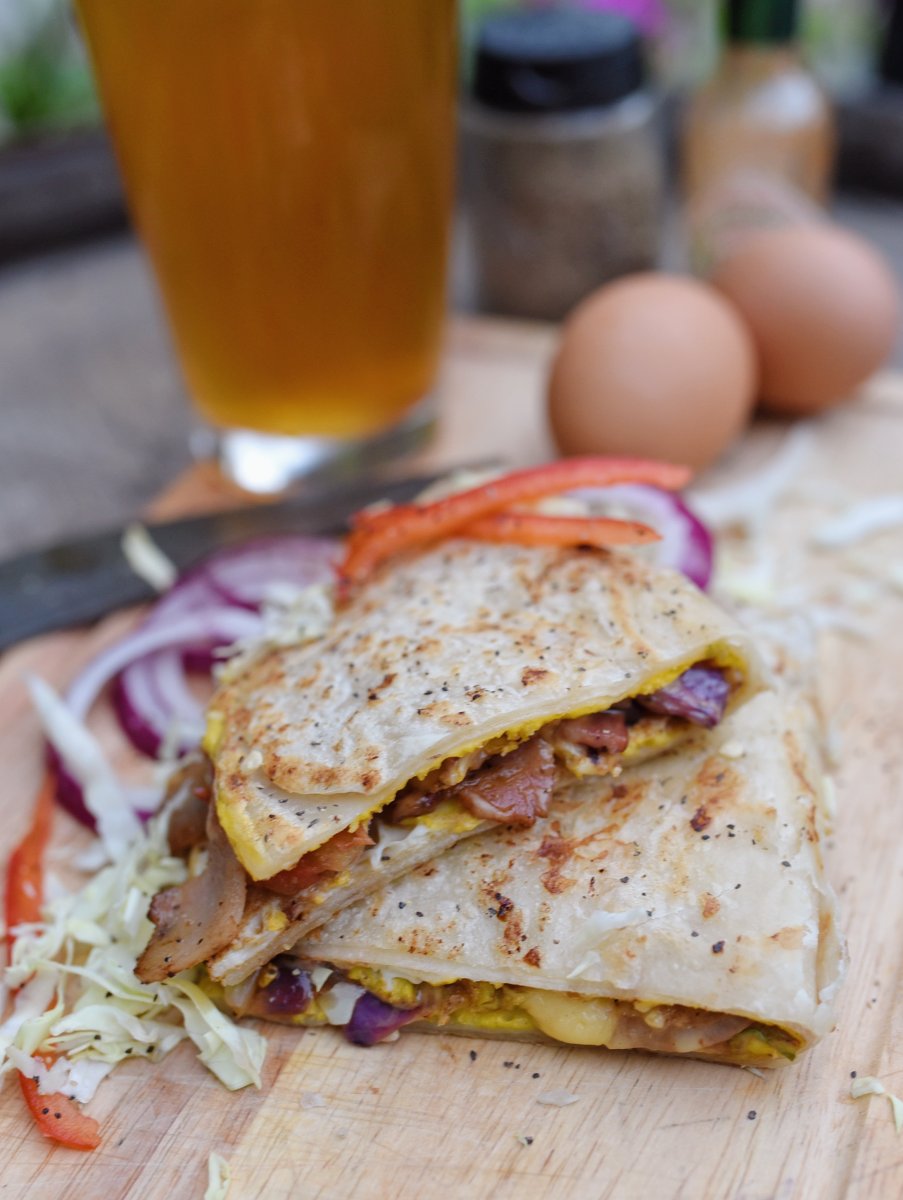 Everyone loves a jianbing, and now North Capital's Shef Scott Norton has added some Californian passion in it, releasing three reformed pancakey snacks, including fillings of chicken, bacon, and vegetables, all at RMB 20. Each also comes with an option of spiciness from mild to burning, adding black pepper, sriracha sauce, and hunan chilies. We tried the chicken jianbing with black pepper, which came stuffed with chicken, onion, and cheese, which gave it a moreish creaminess.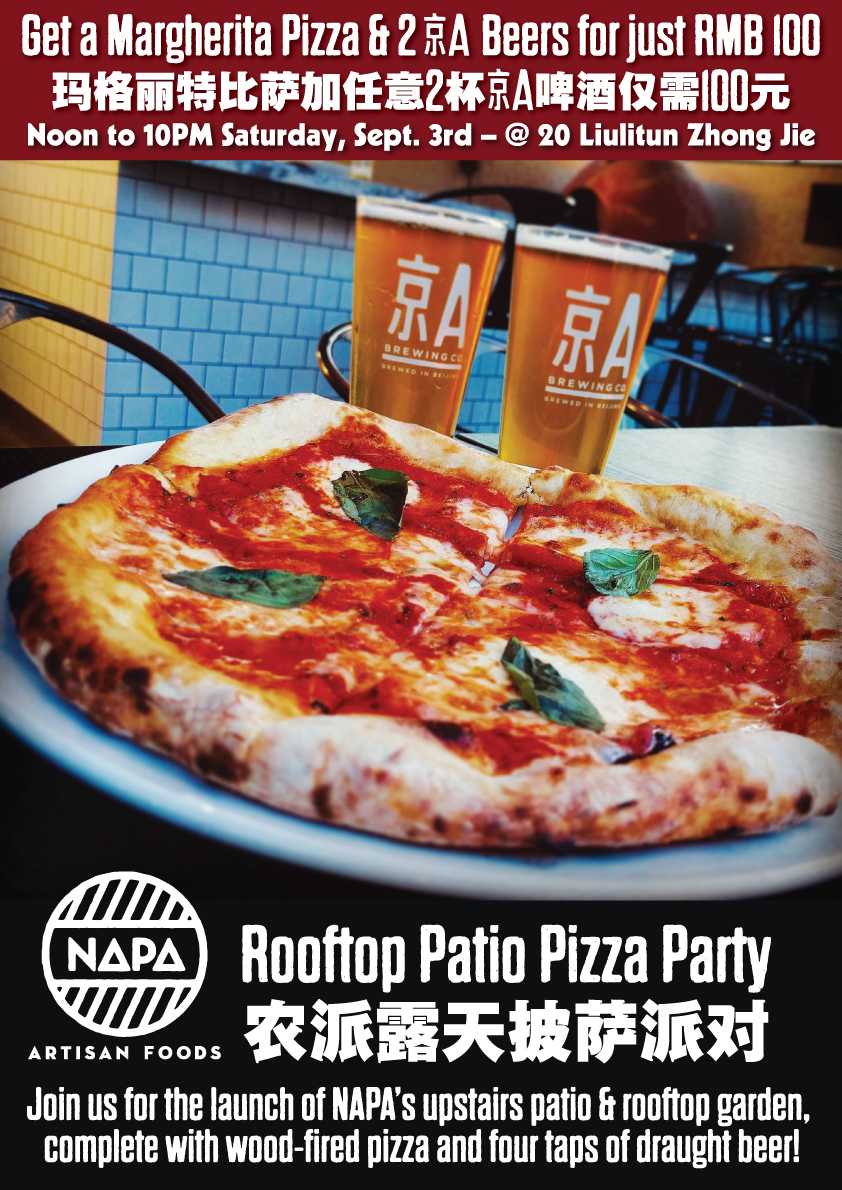 Finally, Jing-A will host a Rooftop Patio Pizza Party at Napa Artisan Cooking this Saturday (Sep 3) at 8pm. You can get a margherita pizza with any two Jing-A beers from the four available on tap for just RMB 100.
More stories by this author here.
Email: [email protected]
Twitter: @flyingfigure
Instagram: @flyingfigure
Photos courtesy of the venues, Tracy Wang

Visit the original source and full text: the Beijinger Blog