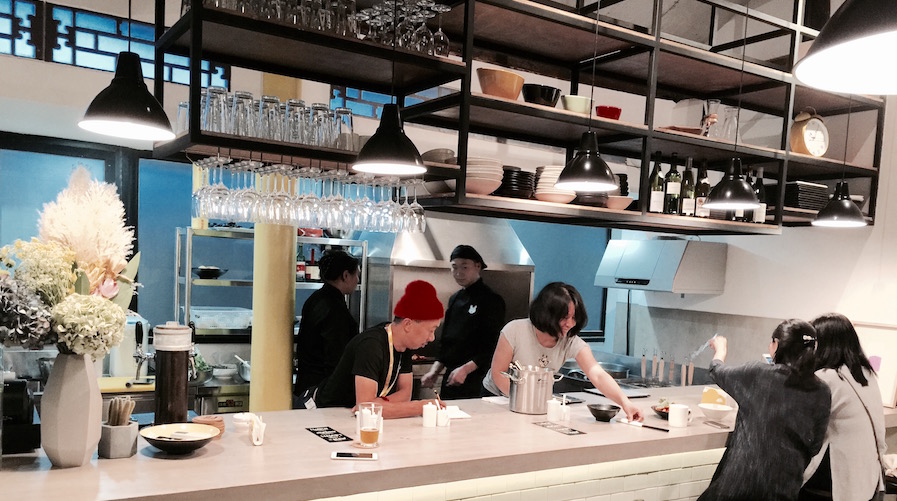 If you have been mourning the recent closure of Beijing's first culinary incubator, Hatchery, a few weeks ago, then sit up and listen. The plucky team of foodies have taken the loss of their space in their stride and announced what is sure to be just the first in a long series of pop-up restaurants and collaborations: Asado de Oaxaca at White Tiger Village on Sunday, September 4. 
On September 4 only, Hatchery will be taking over the White Tiger Village space to serve a sit-down menu of street food inspired by the southwestern Mexican state of Oaxaca (pronounced wa-ha-ka). Why Oaxaca, you might ask? Hatchery food director Dave Ball traveled through Mexico in 2014 and counts the street food he ate in Oaxaca (which is known throughout Mexico for the diversity of its cuisine) among the highlights of his trip. Reason enough for us and we love that Hatchery are experimenting with different cuisines – French mussels, Peruvian ceviche, and Mexican, among others.
Inspired by Oaxacan street barbecue, the menu features a selection of chargrilled meats (including Traitor Zhou's excellent morcilla sausage), plus sides of salsa, guacamole, and pickles. A vegetarian option of marinated eggplant and other goodies is also available. I'm particularly excited to try their take on tlayuda – a Oaxacan classic consisting of a fried tortilla topped with refried beans, unrefined pork lard, lettuce, meat, cheese, and avocado (although from this description I can't help imagining Q Mex's nacho pizza). There will be three seatings at 1pm, 6pm, and 8pm, with the 6pm seating currently selling out fastest. Visit their Yoopay page to grab your spot, or email [email protected]. 
As for the venue, set on Xiang'er Hutong just south of Beixinqiao, when I visited White Tiger Village last year just after it opened I described it as "a beautiful, design-led space – all angular colored stools, scrubbed wood surfaces, and Plastered 8 murals – serving gussied up chuan'r alongside Jing-A beers (RMB 40) and a very accessibly priced wine list." Well, the same is very much still true today and White Tiger Village has cemented its place among a crowd of design-led businesses doing their best to reinvent hutong shopping and dining (we're looking at you Nanluogu Xiang).   
More stories by this author here.
Instagram: @gongbaobeijing
Twitter: @gongbaobeijing
Weibo: @宫保北京
Photo courtesy White Tiger Village

Visit the original source and full text: the Beijinger Blog