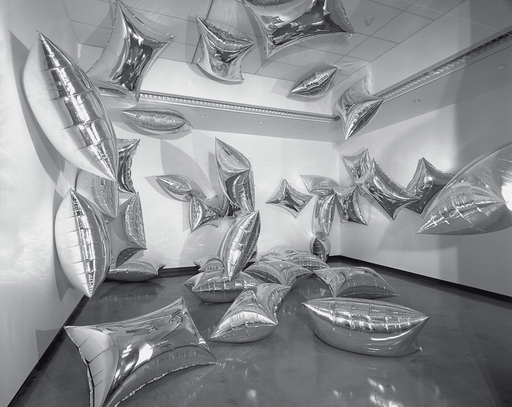 Head to these newest and ongoing all-ages events around Beijing to catch up with friends and make the most of the autumn sun while it lasts. For even more fun, head to our Events section.
RELATED: Beijing's Best Weekday Events That Won't Leave You Hungover
Free Events
Aug 25: Summer Fun Runs
Get in shape for the Beijing Marathon in autumn with support from AmCham and United Family Healthcare. Chaoyang Park charges RMB 5 for entrance, but the actual event is free.  Event spots are limited and pre-registration and waiver required.
7.30-8.30pm. Chaoyang Park East 5 Gate, Nongzhanguan North Road, Chaoyang District ([email protected])
朝阳区朝阳公园东5门 农展馆北路
Aug 27: Roundabout Book Fair at BSB Shunyi
Thousands of used books for the whole family in many languages and genres are up for sale. All proceeds go to raise funds for Roundabout's charitable endeavors.
Free. 10am-3pm. British School of Beijing, Shunyi (8047 3588)
Until Aug 28: Lin Zhipeng aka 223
Guangdong-born photographer 223 (real name Lin Zhiping) has contributed to numerous creative fashion magazines such as Vice and Vision, as well as shooting for brands such as Converse, Nike, and Bacardi. The Carchangdi's de Sarthe gallery now hosts his solo exhibition displaying his works, which explore topics of Chinese youth hedonism and going against the expectations of middle class dreams.
Free. Tuesday to Sunday every week at De Sarthe. 328-D Caochangdi Art District, Chaoyang District
朝阳区草场地艺术区
Aug 20-Sep 1: 23rd Beijing International Book Fair Literary Salons – Never Ending Stories
All ages. Free public lecture put together by Beijing International Book Fair.
Free. 10.30am-9pm. China International Exhibition Center in Shunyi
Unique Events
Aug 27: Buzzcloud: Creative Friends
Find talent, projects, jobs, creative products and services in a fun environment! This month's theme is China, and Buzzcloud will be hosting talks and performances by Kunfu master Fu Bing Li, BTV artist Brenda Lee (cello), exhibition by internationally recognized Artist Liu Yong as well as photographers Mana & Sun Shi and make up by FRAU.  RMB 39 (advanced), RMB 70 (door). Register now to get two free drinks by Cheers.
The Place. 24/F, Bldg D, 9A Guanghua Lu, Chaoyang District (400 040 9229)
朝阳区光华路甲9号地下24层
Aug 27-30: Hong Kong Repertory Theatre The Last Supper NCPA International Theatre Festival 2016
Behind Hong Kong's prosperity, a group of lower-class citizens still strive for living. Facing such problems as poverty, unemployment, and family violence, the idea of suicide comes to a mother and son at the same time. Where they should go?
RMB 160-280. 7.30-9pm. National Centre For The Performing Arts (NCPA), 2 Chang'an Jie, Xicheng District
西城区 西长安街2号
Sep 3: Negotiation Bootcamp
Rent, salary, business deals, relationships. How well you negotiate determines a large part of the quality of your life. Are you ready to negotiate? Join us for Lead with Words' all-day Negotiation Bootcamp. Learn the strategies, tools and skills from leaders bringing their international business and multilingual experience in order to help you be an effective negotiator. Register before Friday, August 26 with a friend or coworker and get 15 percent off and late registration by August 31. Talk to your HR about reimbursement. We provide fapiaos. Light breakfast, lunch and hot drinks provided.
RMB 2,200 (without discount). 8.45am-5pm. Manning International Centre, 2/F, 53 Maizidian Street Chaoyang District
北京市朝阳区麦子店街53号曼宁国际中心3层
Ongoing Events
Thursdays: The Bookworm's Weekly Sci-Fi Book Club
Attendees of the Bookworm's weekly SciFi Book Club will read a new short story then discuss it during the meeting. Authors previously covered include Greg Egan, Iain M. Banks, Andy Weir, among others. Free. 8-9pm. The Bookworm (Wechat: Merukaba, Website)
Saturdays Until Aug 27: Rhada
Radha's Yoga classes employ poetry and play, and introduce different yoga asanas and meditation techniques to connect with the body, mind, and spirit. In the coming four weeks, she will introduce four techniques of meditation: breathing-based, chanting-based, walking-based, and laughing-based. Maximum of seven people per class, secure your spot.
RMB 100. 9.30-11am. Beijing Mindfulness Centre. 44 Qian Yong Kang Hutong, Dongcheng District (132 6181 5599)
东城区钱永康胡同44号
Every Tuesday and Saturday: Culinary Market Tour
The Hutong leads a culinary walking market tour to help expat residents create their own Chinese kitchen, as well as to get over the intimidation and confusion of the Chinese food market. Registration required.
RMB 200. 10am-noon. The Hutong (159 0104 6127, [email protected])
Sundays Through Sep: Beijing Yoga in the Park
Planning what to do for the weekend? Include Beijing's Yoga in the Park! Bring a yoga mat, friends, and a smile. Followed by brunch at Moka Bros Solana at 15 percent discount. No need to sign up, just show up! (WeChat ID: TheresaRae)
RMB 30. 9.30-11.30am. Chaoyang Park North Gate Chaoyang District
北京朝阳公园北门. 
Aug 6-Jan 7: Andy Warhol: Contact
M Woods holds the first in a series of major exhibitions planned at the museum over the next three years, displaying the groundbreaking film, photography, and interactive installations from one of the 20th century's most influential artists, Andy Warhol. Contact features a selection of the artist's screen tests, polaroids, and wallpaper, as well as his Silver Clouds (pictured at top) and the experimental 1963 film Kiss – works which broke the boundaries of contemporary art when they were first made with the new media of Warhol's time, and still compel viewers today with their extraordinary immediacy.
Tickets may be purchased via Douban. RMB 60, RMB 40 (students). M Woods, D-06, 2 Jiuxianqiao Road, 789 Art District, Chaoyang District
朝阳区2号789艺术区2号院D-06
Aug 4-Dec 31: Kung Fu Panda Show
China's favorite adopted Hollywood creation, Kung Fu Panda, comes to the stage. The story involves two cuddly pandas who go on a trip to find the true essence of Chinese Kung Fu, and features martial arts, dance, music, and more in an action-packed show.
Shows are  daily from Aug 4-Dec 31. RMB 180-380. 5.30-6.30pm. Shichahai Theatre, 57 Dianmen West Street, Xicheng District (138 0106 7568)
西城区地安门西大街57号
Best of Next Week
Sep 3: Rise Pavilion: Guinness World Record Largest 3D Printed Structure – Exclusive Walk Through
FDeFacto Beijing invites you for an exclusive walk through of the Rise Pavilion, a 3D printed structure weighing 1.87 tons and standing at 4 meters tall – the structure is being awarded the Guinness World Record for the largest 3D Printed Structure. Find more information here.
Free. 3-6pm. Paradise Walk Mall, Biomedical Base Subway Line 4 (Exit D) 
龙湖大兴天街购物中心,生物医药基地铁4号线大兴线D出口
Sep 10: Beijing Women's Network: Dayday Up Job Fair and Workshops
Beijing Women's Network hosts a job fair and workshops for those interested in business expansion and networking with fellow professionals in the technology and creative industries. Click here for more details.
Free. 2-5pm. DayDayUp Co-working Space, 22/F Office Bldg C, Sanlitun SOHO, Chaoyang District
朝阳区 三里屯SOHO C座 22层 
Sep 3-5: 2016 Beijing Dessert Carnival
Feast to your heart's delight on a huge range of desserts all under one roof. 
Free. 11am-4pm (Sat and Sun); 11am-8pm (Mon). U-Town Mall – 4/F, Building 2, U-Town Mall, Chaoyang District
朝阳区悠唐商业广场 2期4层
This post originally appeared on our sister site beijingkids.
Photos: phaidon.com, thehutong.com, leslierankow.files.wordpress.com, desarthe.com

Visit the original source and full text: the Beijinger Blog