We commissioned some of Beijing's favorite bartenders to conjure up a perfect punch for you to make at your next party. All of these hearty concoctions are delicious, dangerously alcoholic, and not too difficult to make. Delight in the fact that we have some truly exceptional people in this city who are very capable of giving us creative options for drinks made with local ingredients so that we can take our leisure time fun to new levels of cool. Unfortunately, none of these are for sale at their respective bars, but we're sure that they could be procured by special request.
RELATED: Break the Mold With These Popsicle Cocktails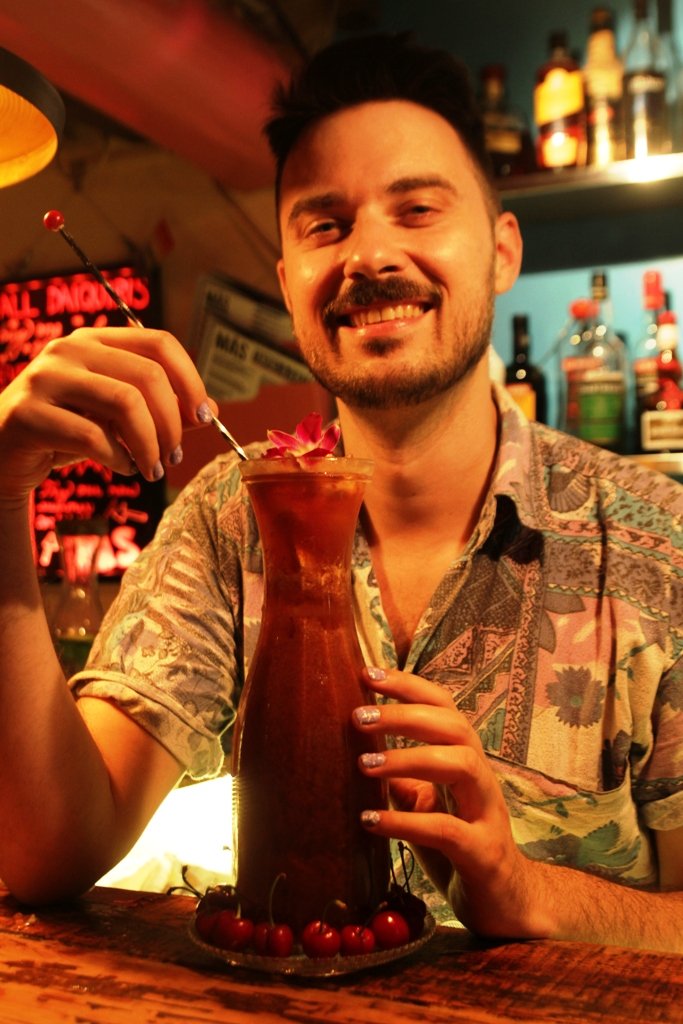 Under the Cherry Moon
Ross Harris, Más
Named after the second best Prince film ever made, this tasty punch oozes the taste of an artisanal black cherry soda, which, believe us, is a level that all punches should aspire to ascend to. We remember a time when there wasn't punch, just jungle juice, that abhorrent concoction that was just the bottom of every liquor bottle and every juice in the house. Luckily we've matured since that time and are now knowledgeable enough to make nice drinks like this one. Start off by pitting and blending about 1/2 a kilo of fresh cherries in a bullet blender until completely blended. Set aside, or even freeze in ice cubes.
Recipe:
225 ml Plantation dark rum
225 ml of blended fresh cherries
150 ml Luxardo "Sangue Morlacco" cherry brandy
150 ml orgeat almond syrup
150 ml fresh lemon or lime juice
75 ml fernet branca
10 dashes of Angostura Bitters Add all ingredients to a large punch bowl with ice and stir well
Besito Loco
Li Ambrocio, Palms L.A. Kitchen and Bar
Ay caramba, this punch is California to the core thanks to its delicious fusion of rums, juice, and cinnamon: Together they make an effective blend that knocked us into next week. Preparing a punch at its most basic level requires some understanding of taste to create the perfect ratio of sweet, sour, and bitterness. This hits all of those points perfectly, along with a generous portion of alcohol that is sure to leave most of you booze-hungry scoundrels satisfied at your next summer party. If Dole Food Corporation had to roll out a party punch at their quarterly meeting, it would be this one.
Recipe:
250ml of apricot infused dark rum
250ml of orange brandy
150ml peach liquor
150ml cinnamon syrup
150ml fresh lime juice
500ml orange juice
1 liter pineapple juice
Garnish with cherries, lemon and lime slices, peaches, and passion fruit
The Pirate Boozy Punch
Badr Benjelloun, Caravan and Cuju
It goes without saying that this man makes a dangerously welcoming punch. This is one of his favorites, which he brings out whenever he caters parties with his Moroccan-themed eats. "When push comes to shove, there's nothing better than boozy punch on a hot day for hanging out and letting the sunshine soak in. They're easy to make, and the only limitation is your imagination and the ingredients that are available," Badr tells us. Start this monster off by pouring all liquids into an ice-filled container, followed by diced fruits, and lastly, crush up some mint sprigs by hand to make it pop.
Recipe:
150ml of Sailor Jerry Spiced Rum
150ml of Ron Diplomatico Anejo
75ml of green Chartreuse
150ml of orange juice
150ml of grapefruit juice
150ml of cranberry juice
75ml of tonic water Mint, oranges, cherries, and other available fruits
The Velvet Sledgehammer
Chris Peart, Xian at East, Beijing
Peart came to our office a couple of months back with this creation: the Velvet Sledgehammer. It pretty much trashed the entire Beijinger team with its smooth medley of tropical flavors and spirits. There is a delicate balance here between sweet, sour, and a bitter element from the absinthe that makes this very drinkable but also dangerous. You can't have just one, but three will likely make anyone of low tolerance sloppy enough to act a fool. That is where the name comes from: It may go down smooth like velvet, it doesn't waste any time before pulverizing your brain much, like a sledgehammer would.
Recipe:
100ml Captain Morgan Rum
100ml cachaca 100ml Malibu Rum
150ml pineapple juice
150ml orange juice
75ml passionfruit syrup
75ml lemon juice
10ml absinthe
15 dashes Angostura Bitters
Garnish with a ridiculous amount of fruit
This article first appeared in our magazine. Read the rest of the Beijinger July/August issue here.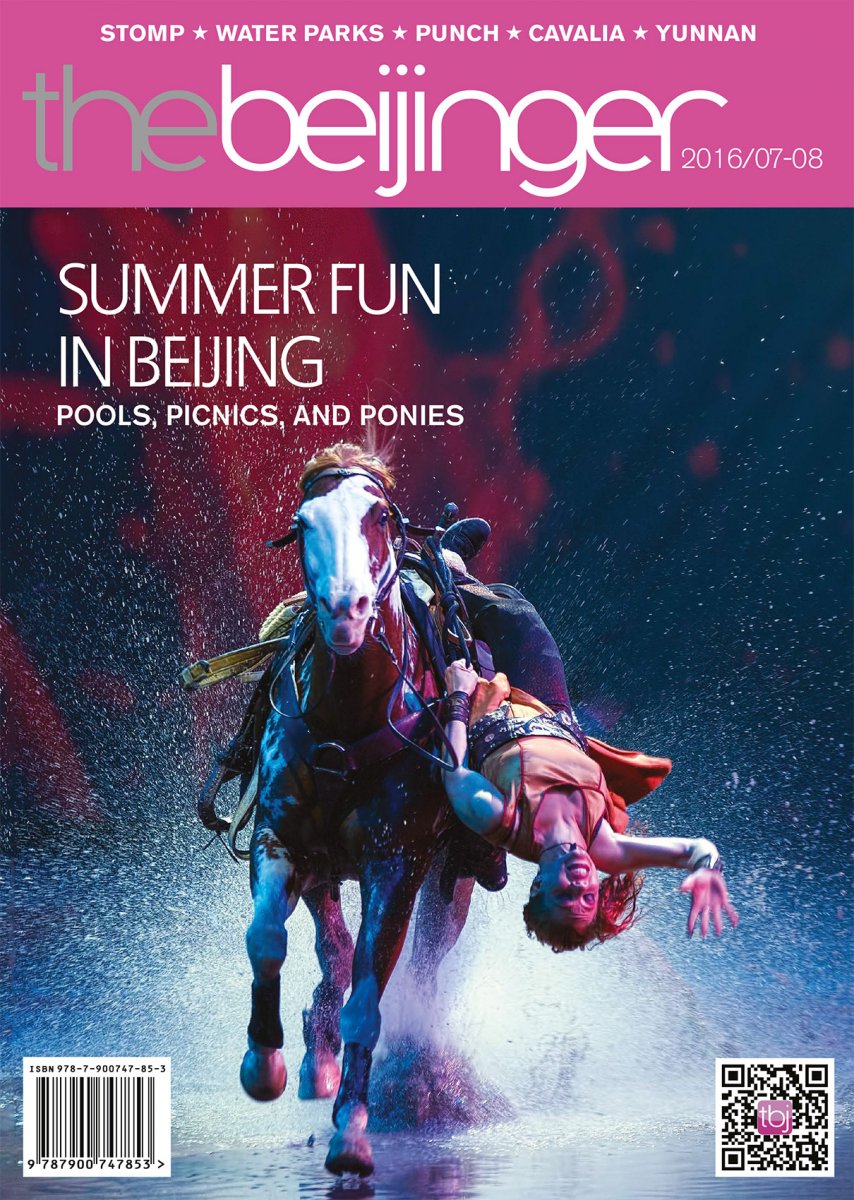 More stories by this author here.
Email: [email protected] 
WeChat: kippwhittaker
Weibo: @KippWhittaker 
Instagram: @KIDDWHIZ
Photos: Kipp Whittaker

Visit the original source and full text: the Beijinger Blog