Having opened in 2015, Joyous Shop & Bar has kept things low-key for over a year and a half. Hidden in B/1 of Shangdu Soho, with about 40 seats, this bar really has one of the largest selections of bottled beer in Beijing – over 200 kinds.
The owner, Beijinger Yao Jiaming, became a beer-lover 20 years ago, and as a veteran, also enjoys dabbling in single malt whiskeys and red and white wines, which can also be found lining the shelves of the shop and bar. Delving further into his beer collection, there are popular craft beers like Dogfish Head, Brewdog, Flying Dog, Rogue, Stone, Karl Strauss, Bush, De Molen, the Belgian brands Chimay, Hoegaarden, Lindemans, Duve, La Chouffe, and Vedett, as well as rarer beers such as Speakeasy, Evil Twin, and Belching Beaver. Chinese bottled beers can be spotted here too, such as Panda Brew, Master Gao, and Reberg. Four Chinese microbrews sit on tap: Nbeer, Chengdu Harvest, and Master Gao.
There's also a drinking set (RMB 98), compiled of six bottles and perfect for those that need a starter in brews. The set includes Leffe Blonde, Leffe Bruin, Hoegaarden, Stella Artois, Franziskaner Hefe-Weissbier, and Franziskaner Dunkel.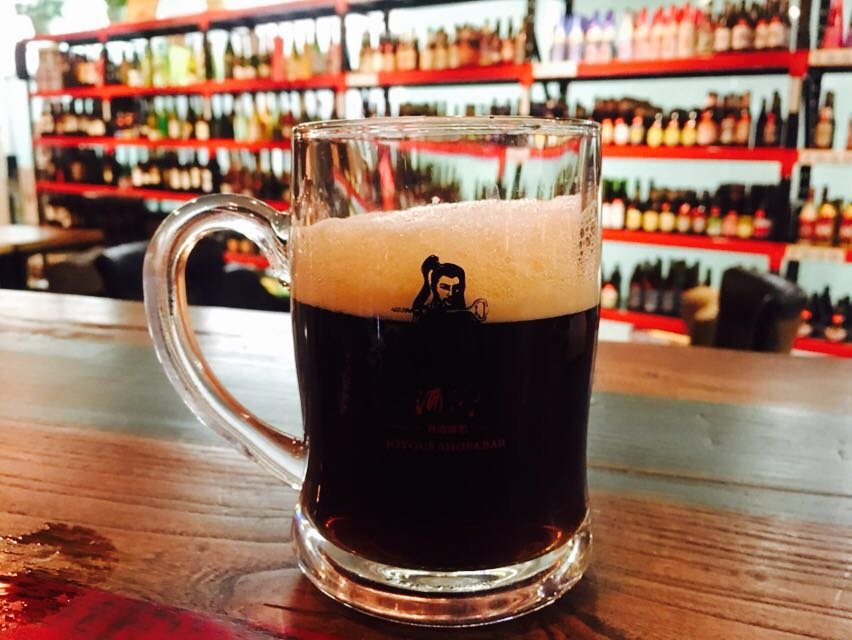 The bar itself is more like a bottle shop, and is laid out in a similar style to Heaven Supermarket – you pick the beer from the fridge or shelf, check the price tag on each bottle, bring your choices to the cashier, and choose to stay and drink with the ruffians or to take your cache home. The prices are quite reasonable and range from RMB 15 to RMB 60. If you take bottles away, there is an additional 15 percent discount.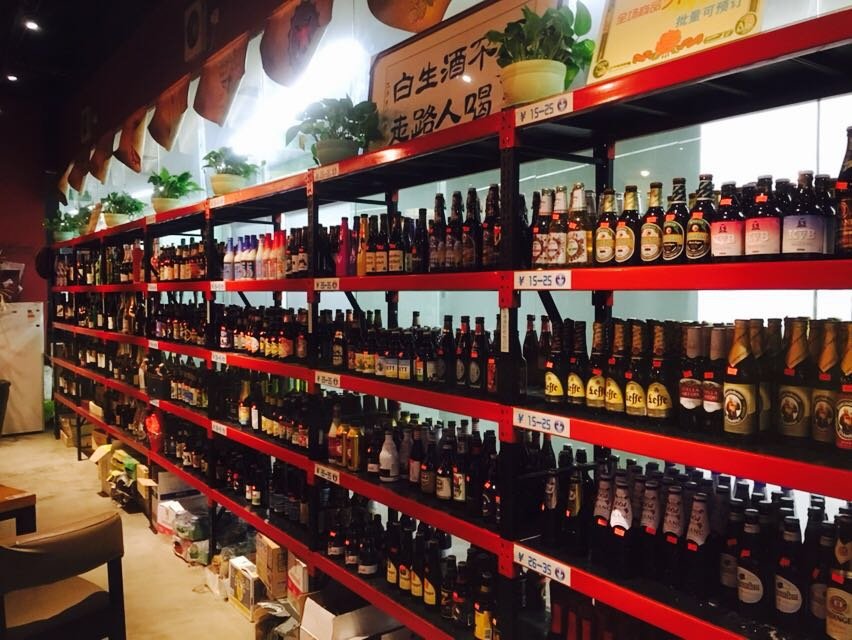 If you plan on sticking around at the bar for a while, refuel on bar snack such as sausages (RMB 42), chicken wings (RMB 36), popcorn chicken (RMB 26), fries (RMB 22), peanuts, and onion rings. With a cozy atmosphere and friendly staff it's no wonder that Joyous is accruing a legion of fans composed of nearby workers as well as those looking to grab a few select brews for their home collection.
Joyous Shop & Bar
Daily 5.30pm-2am, B1-173, North Tower Shangdu Soho, 8 Dongdaqiao Lu, Chaoyang District (5869 2588)
酒仰自选酒吧:朝阳区东大桥路8号 SOHO尚都北塔B1层173号
More stories by this author here.
Email: [email protected]
Twitter: @flyingfigure
Instagram: @flyingfigure
Photos: Tracy Wang

Visit the original source and full text: the Beijinger Blog