Autumn may be on its way but we still have a few more weeks to ride out and what better way to beat the heat than sipping on some new brews around the city. If you're looking for a good one-stop-shop for beers, this weekend marks the Beijinger's 2nd International Foodie Weekend (11am-8pm, August 13-14). Stay tuned for a separate roundup of what drinks will be at the festival later today.
Pilgrim's Progress Amber Ale is back on tap of Arrow Factory Brewing (Liangmaqiao location), with rich caramel and malty notes as well as a slight hoppy kick and medium body, this is dangerously easy drinking beer (5.4 percent ABV).
They have also launched a new range sandwiches, including a gravlax ciabatta, fig and camembert ciabatta, and "The New Reuben," which you pick up at lunch time, alongside a portion of chips, small salad, and a free soft drink for RMB 45 until August 19. There is also a new steak sandwich, an ensalada Mexicana, as well as chocolate brownies and ice cream for dessert.
Nbeer Pub will host a tasting tonight (Aug 11), with beers from Californian brewery, Black Market, located in Temecula and founded in 2007. The beer list includes Black Market's Deception Blonde Ale, Aftermath IPA, Invasion Red Ale, Enemy Within IPA, Rye IPA, and Seek & Destroy Quadruple IPA. Call 8328 8823 for more information or to reserve your place.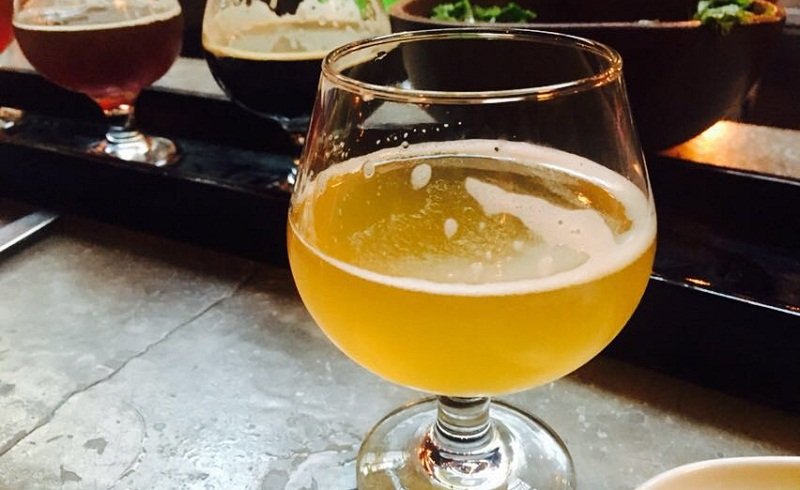 In other news, Jing-A have released two beers: Qu Brew #2 and Fifth Ring Red IPA. Return of Qu Brew marks the second year that the team have brewed this baijiu-inspired beer in celebration of World Baijiu Day, adding red sorghum (a classic baijiu grain) before souring the beer with Inner Mongolian qu, a yeast used in baijiu production, finishing it off with estery Belgian brewer's yeast. It is a lightly sour, intriguing, and drinkable (gasp!) baijiu beer at 6.3 percent ABV. In fact, it's a huge improvement on last year's efforts.
Fifth Ring Red IPA was brewed using five different malts, resulting in a rich reddish color. This IPA has tropical fruit aromas and a kick of hops, weighing in at 7 percent ABV, and acts as an alternative to their Hutong Clan, which has since been retired until at least next year (*sob*). Well, three sour beers (Full Moon Farmhouse, Watermelon Xanadu, and Mikayla) on tap should also help ease some of that sorrow.
Seasonal brew Flying Wale IPA will be back at Slow Boat on Friday (August 12), this single hopped IPA with 5.75 percent ABV is refreshing and piney, reminiscent of hikes among the forests in the America's northwest (if you've been so lucky), and in addition, it goes well with their award-winning burgers.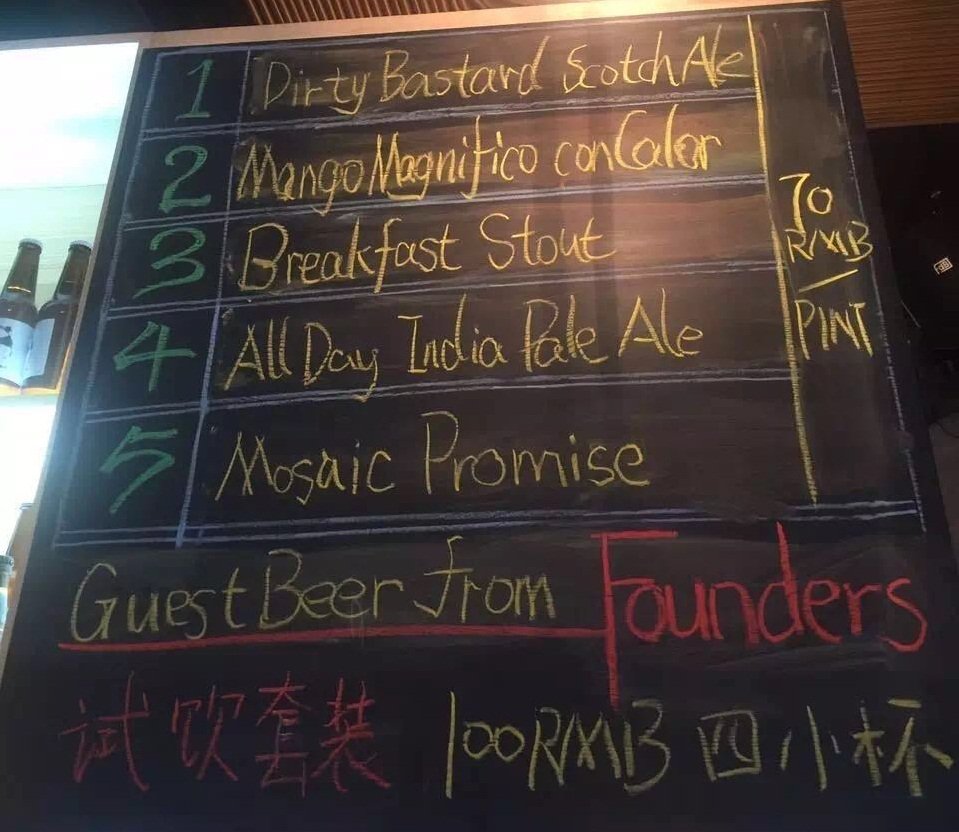 Panda Brew have once again upgraded their Beixinqiao branch, adding more food to match their beers, such as salads, fried chicken, and burritos (pictured at top). They now also have several beers from Founders Brewery on tap, including Dirty Bastard Scotch Ale, Mango Magnifico con Calor, Breakfast Stout, All Day India Pale Ale, and Mosaic Promise (RMB 70 a pint, or RMB 100 for four samples ... eesh). They also have the canned KBS from Founders, which shouldn't hit the wallet quite as hard.
And finally, as of right now, tickets for this Saturday and Sunday's Foodie Weekend are still being sold with a groovy 40 percent discount. Simply click here or scan the QR code below to secure your spot in foodie paradise, but hurry ... as there's no guarantee as to when we'll sell out!
More stories by this author here.
Email: [email protected]
Twitter: @flyingfigure
Instagram: @flyingfigure
Photos courtesy of the venues

Visit the original source and full text: the Beijinger Blog