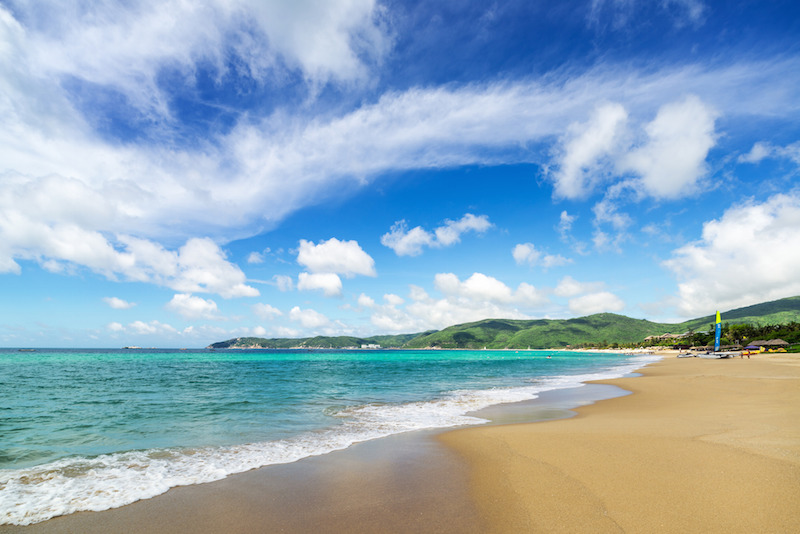 Have you ever gasped out loud because of a destination's beauty? I have.
When everywhere in my hometown was again in full bloom, I started to plan for my once-a-year summer vacation and this time I chose Sanya, a refreshing seaside city, on the island of Hainan, in the very south of China. Now, friends, follow me to experience the city that is so magic that it even takes my breath away.
This is How I Imagine Paradise
The first spot I visited after landing in Hainan was Sanya Bay, where all my fantasies about what a paradise holiday could be were brought to life. I took off my shoes and walked barefoot on the sun-drenched soft beach along the golden coastline. With no disturbance from any upsetting work, I enjoyed a stunning view of the crystal-clear turquoise water while feeling the breeze gently brush through my hair. The sun shined through the clouds and the water was always 30°C, always comfortable for me to dive into. Just one tip, my friends, do remember to take lots of waterproof sunscreen, so that you can make a splash!
Get Inspired by Sanya's Buddhist Statue
Even the wildest adventure seekers must sometimes find inner peace in a quiet place in order to let go of past pains and stress. Nanshan Buddism Cultural Zone is such a place to replenish your soul. The moment I looked up at this 108-meter-high Buddhist goddess, I felt like I could pour out all my secrets to her and she would return me peace of mind with her infinite mercy. Whether you are a Buddhist or not, it's worth traveling here to glimpse a beautiful view of this sacred statue.
Indulge in a Sea of Flowers
If you are into flowers, Orchid World is a spot you won't want to miss. Staff in the park told me it is the world's biggest tropical orchid theme park, and a diverse selection of tropical orchids, over 3,000 species to be specific, were cultivated here to for visitors to feast their senses on. As I walked into the sea of orchids and closed my eyes, it seemed my mind and body were slowly healed by the faint fragrance in the air. Later, after I left the park, the aroma still remained, as did the calming vibe that had overtaken me.
The Most Lovely People I Have Ever Met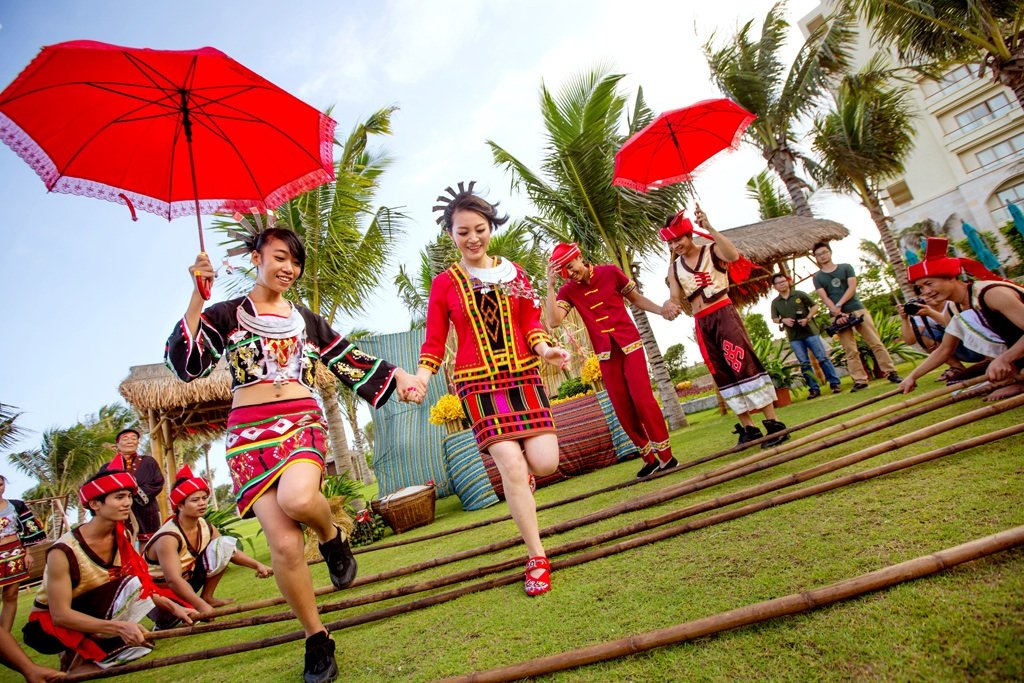 A journey is better measured in friends, rather than miles. Therefore, I tried to make friends with individuals from local ethnic groups – Li and Miao minorities – to get a sense of the place from a resident's perspective. In Binglang Valley, I finally had a chance to meet them. The are was wonderful, and I didn't feel like a walking wallet, which can often be the case in touristic hotspots. The more I got to know the locals, the more I understood how to alter my life just a little bit so as to focus on just enjoy living. As a departing gift, they even gave me some gorgeous crafts and souvenirs.
My Way to Travel Back to Sanya for Free
After one week's stay in Sanya, I not only like this city, I love it! There's so much more to discover, but one week is too short of a time to truly appreciate it all.
If you'd like to experience the wonders that Sanya has to offer, then this "Sanya Hearts to Hearts" campaign (VPN required) could just be the perfect opportunity. Up for grabs is a 15-day, all expenses paid trip to Hainan as well as a USD 30,000 cash prize. Click on the link above for your chance to win this lovely trip today!
Photos courtesy of Sanya Hearts to Hearts

Visit the original source and full text: the Beijinger Blog