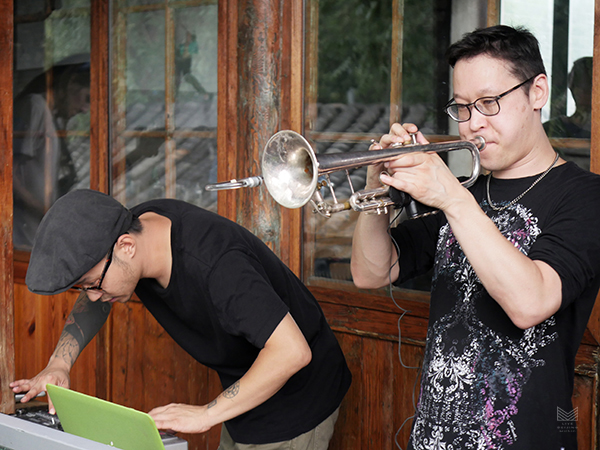 We here at the Beijinger are happy to present Live Beijing Music's weekend gig guide, written by head honcho Mr. Will Griffith. Will has been running around Beijing for over four years, documenting the city's shows and the requisite onlooking drunkards with various cameras/sound recorder setups, losing plenty of equipment along the away in his attempt to capture Beijing's aural spirit. You'll occasionally catch him pogoing like a madman when he's not got a camera in hand. Take it away, Will ...
While your editor here will be checking out drone sessions, albums releases, and punk festivals down in Chengdu – there's still plenty left here in cozy ol' Beijing for you to sink your teeth into. So don't fret. Instead, get down and dirty, have one too many, and dance the night into oblivion at one of these gigs about town.

Friday, August 5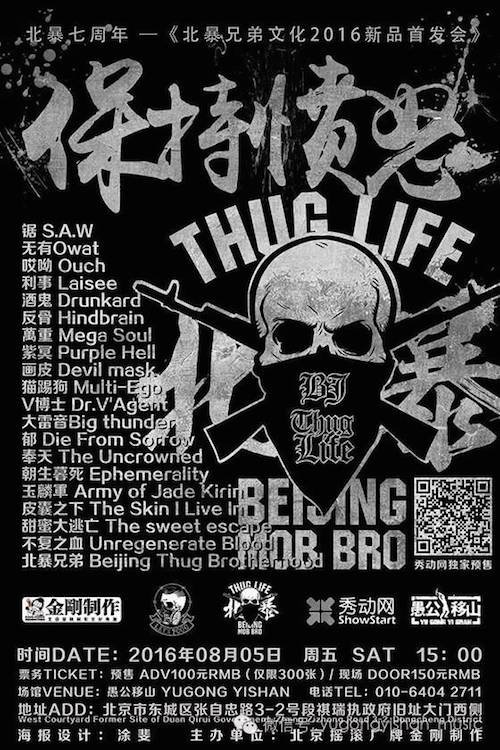 S.A.W, Owat, Ouch, Laisee, Drunkard, Hindbrain, Mega Soul, Purple Hell, Painted Skin, Multi-Ego, Dr. V'Agent, Big Thunder, Die From Sorrow, The Uncrowned, Ephemerality, A.J.K, The Skin I Live In, The Sweet Escape, Unregenerate Blood, Beijing Thug Brotherhood at Yugong Yishan
Holy shit look at that lineup. It's a friggin behemoth of metal, hardcore, and screamo bands put together by none other than the Beijing Thug Life crew, who love going all out whenever they can. Serious bang for your bang – with the key highlights being ska vets Ouch, industrial metal faves A.J.K, new kings of trash metal Mega Soul, death metal outfit Die From Sorrow, and on the rise hardcore kids Laisee. So much goodness for you boys and girls willing to get out to YGYS mid-afternoon on a Friday for an afternoon to past-midnight bender. Pace yourself. RMB 150 (3pm start)
Free Sex Shop, Dress Code, Stay Gold, Motorbike Girls, The Final Impact at School
Celebrate the impact and power of punk pioneers The Ramones with Beijing's annual Ramones tribute show to the band's last gig in 1996 featuring all girl punx outfit Free Sex Shop alongside rising scene crashers Dress Code and Motorbike Girls. RMB 50
Zhege, Jump The Fence at DDC
Merging various styles to create almost satirical music that is somewhere between R&B, rock, and Britpop, Beijing-based supergroup Zhege bring their debut album, Easternisation, to DDC with the help of emerging rock outfit Jump the Fence. RMB 40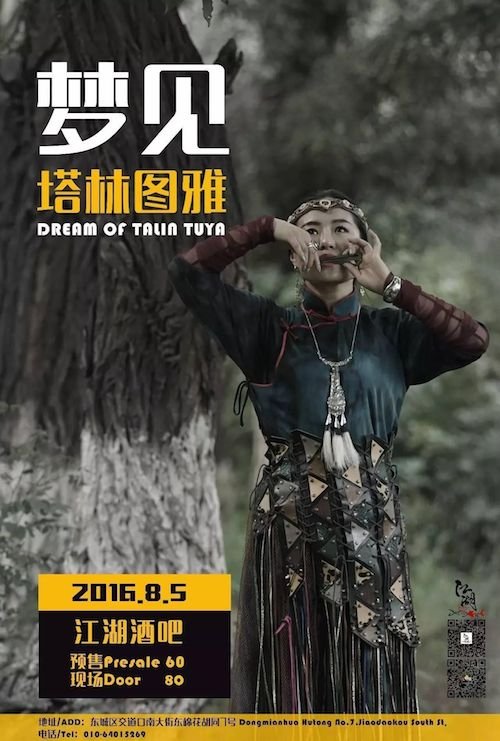 Talin Tuya at Jianghu Bar
Enter the dreamscapes and vast grasslands with Mongolian singer Talin Tuya who'll be showcasing her exquisite sound that melds the traditional and modern together. RMB 80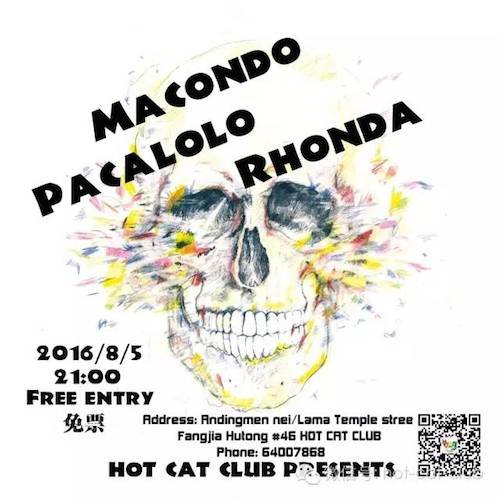 Macondo, Pacalolo, Rhonda at Hot Cat Club
Get down and dirty with these rockers who know a thing or two about igniting the stage including new local faves Macondo and Rhonda as well as seasoned pros Pacalolo. Free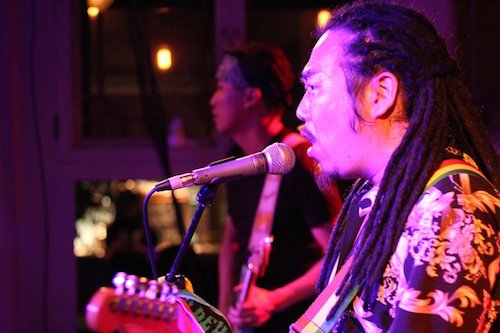 Magic World, DJ Raddam at Temple
After a week of debauchery Temple looks to lift spirits up with a reggae night featuring the good vibes of Tianjin outfit Magic World, DJ Raddam, and more surprises. Free
The Shape Shifters, Moor Hick at Caravan
Explore your musical boundaries with a performance from fresh on the scene, The Shape Shifters whose sound is a mix of Ancient Persian, Classical Indian, and Free Jazz. They'll be joined by Caravan owner Badr's own band Moor Hick, who fuses music from North Africa and the old South. Free
Joe Wittman (USA) at 69 Café
New York City jazz guitarist brings his merry band of jazz maestros for some top notch jazz fun. RMB 70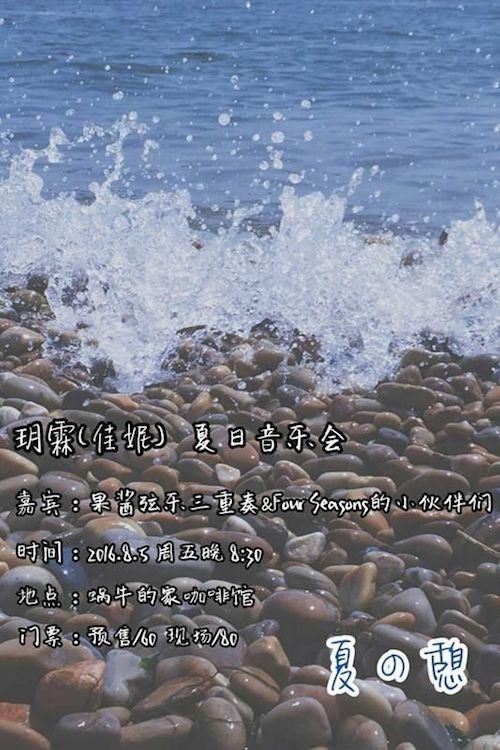 Gabrielle at Snail Club
Up and coming folk singer-songwriter, Gabrielle, who recently hitched with D Force Records, gives an intimate performance at Snail Club. RMB 80
Dan Taylor, Zhang Ming, Nick Parsons at Mogu Space
Folk pop, indie rock, and singer songwriters converge on 69 Café's new Xizhimen venue, Mogu Space. RMB 60

Saturday, August 6
Omnium Gatherum (Finland), Mors Principium Est (Finland) at Yugong Yishan
To fight the cold, Finland kids are forced to enter a metal band as they hit puberty. Or so the myth goes. Whatever the case, audiences in China are happy cause 'all things heavy' platform Painkiller is bringing over over two of the country's top melodic death metal bands to get you through the summer. RMB 280
Lu1 x Cee, Kichy Tlic at School
Pioneering Chinese hip hop figure joins Shanghai underground hip hop legend to celebrate their collaborative album release, Farewell on a Midnight. They'll be joined by beatmaker Kichy Tlic for a lesson in hip hop. RMB 100
Atelier II, Looming Mountain at Fruityspace
Dark ambient drone soundscapes envelope the basement of Fruityspace courtesy of duo Atelier II and Looming Mountain. Sleeper gig of the weekend particularly for those looking to bask in the darkness and chaotic beauty of it all. RMB 40
Ego Fall, Four Five, The Falling, Dagon Power, Laisee, S.A.W, Dusky Star, The Sweet Escape, Virus Base at 798 Livehouse
District 798 takes a cue from Yugong Yishan's Friday metal fest with a even heavier lineup of the scene's heaviest hitters including Inner Mongolian infused metal outfit Ego Fall, nu metal legends Four Five, industrial metal group The Falling, and much much more. RMB 180 (3.30pm start)
Never Before, Jajatao, Electric Lady, Lonely Hearts, Gas at Temple
Temple throws down the gauntlet with a heavy, sludge-filled evening of stoner rock, sludge metal, and ethnic grunge including Jajatao, Electric Lady, and more. Free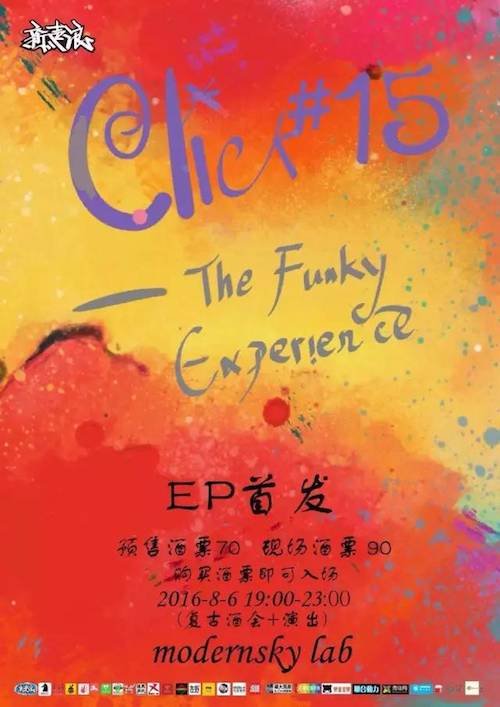 Click #15 at Modernsky Lab
Glam rocking, tight jeans wearing funk rock outfit Click #15, led by Ricky Sixx (of Rustic fame) unveil their debut EP, The Funky Experience, with a party at Modernsky Lab, complete with DJs and other surprises. RMB 90
The Story Teller, Hindbrain, Eternal Flower, Amitabha at DDC
A fresh roster of bands take stage at DDC covering grunge, pop rock, and then some. You might even find the next 'it' band here. RMB 40
Toy Soldiers, Ramblin Roze, P-318, Ma, Nuclear Power Box at 80 Music
You know how I mentioned they are new venues popping up here and there – well here's another one for you with a pretty ridiculous name – 80 Music – located just west of Pinganli. Good location, solid lineup – might just have to check this one out. RMB 60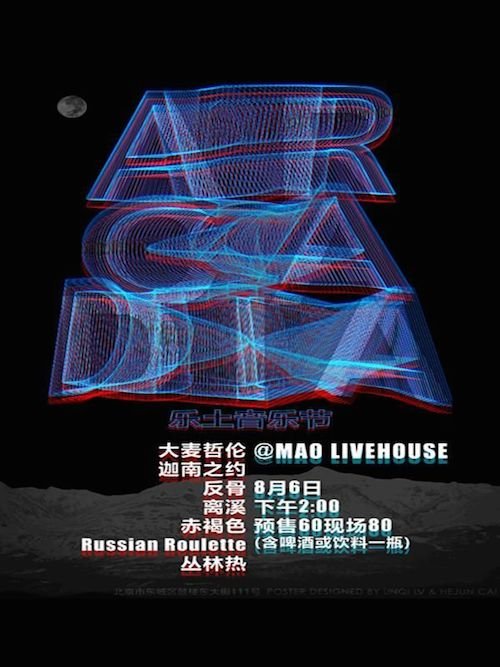 Large Magellanic, Auburn, Jungle Fever, Siberia-Cocklebur, Hindbrain, R.D.X at Mao Livehouse
Psychedelic pop, funk rock, indie flavors and more with this eclectic lineup at the ever busy Mao Livehouse, which refuses to die. RMB 80
The Beauty at Hot Cat Club
Up and coming Britpop outfit The Beauty are starting to receive goo word of mouth. See if the hype is real tonight on Fangjia hutong. Free
Haozi at Snail Club
Haozi whose music 'branches out like a tree through many styles and genres' such as atmospheric post rock, folk, and reggae stops by Snail Club. RMB 80
Kun, Mao, Gabrielle at Mogu Space
Violin maestro and experimentalist Kun joins trumpet player Mao and singer-songwriter Gabrielle at the new Mogu Space near Xizhimen. RMB 70

Sunday August 7
Dream Can, Last Goodbye, Future Orients at School
After a week of recording their debut for Maybe Mars, Shanghai shoegaze post punksters Dream Can, led by a trio of fierce ladies, end their Beijing stint with a show at School with support from new neo psychedelic band The Last Goodbye and faves own Future Orients. RMB 60
L+R, Noise Temple at DDC
Electronic wizardry and noise whizzes express Eastern philosophers with western instruments and electronica this evening at DDC with L + R (Wang Lu and Yu Miao) and Noise Temple, coming over from Chengdu. RMB 60
Time Street, Stream of Life at Mao Livehouse
Rock it this Sunday at the still standing Mao Livehouse as J-pop style rock outfit Time Street join fresh on the scene Streams of Life for some ruckus. RMB 80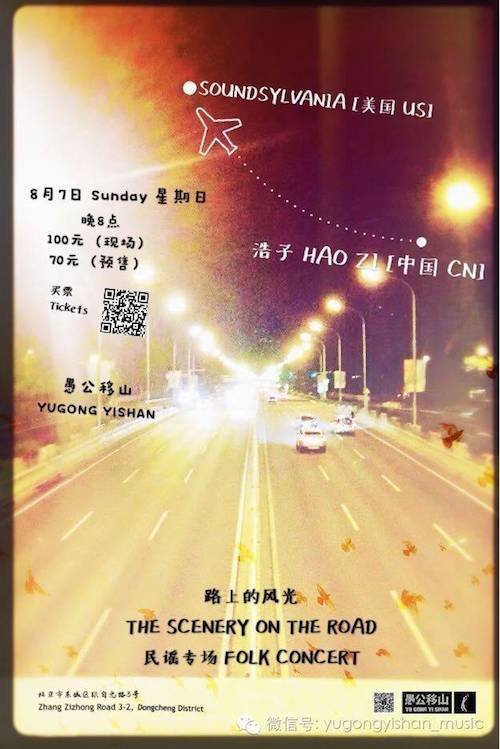 Soundsylvania (USA), Haozi at Yugong Yishan
Pennsylvania, USA folk duo bring their easing sounds and stories to the big stage with some help from acclaimed Beijing based folk singer-songwriter Haozi. RMB 10
Joe Wittman (USA) at Jianghu Bar
New York City jazz guitarist brings his merry band of jazz maestros for some top notch jazz fun. RMB 70
Phew! Still hungry for more? For events, videos, and photos from Beijing's thriving music scene, head over to Live Beijing Music or check out all of our live music listings here.
Images: Live Beijing Music, courtesy of the organizers

Visit the original source and full text: the Beijinger Blog