Living dangerously close to Mimi e Coco on Fangjia Hutong, tucked away in the alley just next to Ramo and operated by the same management, I've found myself heading over multiple times since receiving news that Paca Lee's new, more night-centric space was on the cusp of opening, so as to dutifully check out all of the drinks and food on the menu, of course.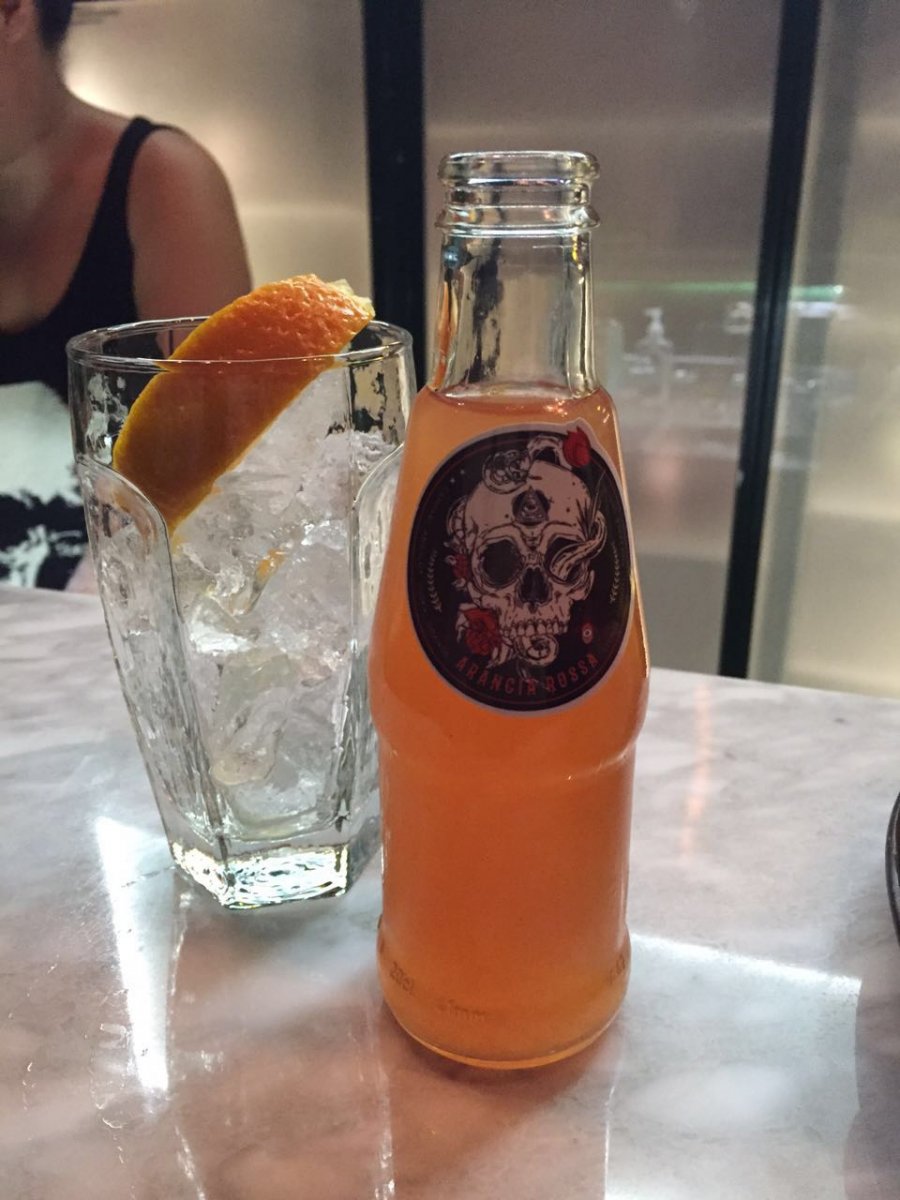 The space is colorful and bright – light green walls and floral painted ceilings – and was constructed with extra care so that late nights past curfew won't disturb the neighbors (think extra soundproofing), an ongoing problem faced by food and beverage establishments opening in the hutongs. With a glass ceiling lining side, it's even a great indoor choice to enjoy those elusive blue-sky days. Where Mimi differs from Ramo is in its bigger focus on drink, but they still serve some food so as not to leave your stomach completely unlined.
The cocktails on the menu are made by hand, in advance, and served in miniature glass bottles so that you don't have to wait around forever to receive your concoction of choice for the evening (or day). We're fairly proud to say that we've now tried them all.
A personal favorite is the Arancia Rossa (RMB 55), pictured above, which is made using Campari, orange Absolut, citrus cordial, and pineapple shrub. The drink was sweet enough to disguise the usual bitter aftertaste that Campari is known for but not so sugary as to leave us licking our teeth.
Another favorite is Devil's Ruby (RMB 60), a mixture of Cabernet Sauvignon, cocchi americana, seasonal berry shrub, peppercorn syrup, lavender bitters, and hibiscus. A little sweeter than the Arancia, the concoction will still go down well even if you haven't got the biggest sweet tooth, with the hibiscus and seasonal berry shrub taking frontstage.
A pleasant surprise was The Stranger (RMB 60, pictured at the top with great rainbow garnishing), a cocktail with a strong base of Jagermeister and Martini Extra Dry, made in support of the Beijing LGBT Center. Five percent of all revenue from this drink goes directly to the center, so you can happily knock these back while supporting a good cause. We had concerns about the addition of Jagermeister, but thankfully this drink reminded us nothing of those painful teenage years out clubbing.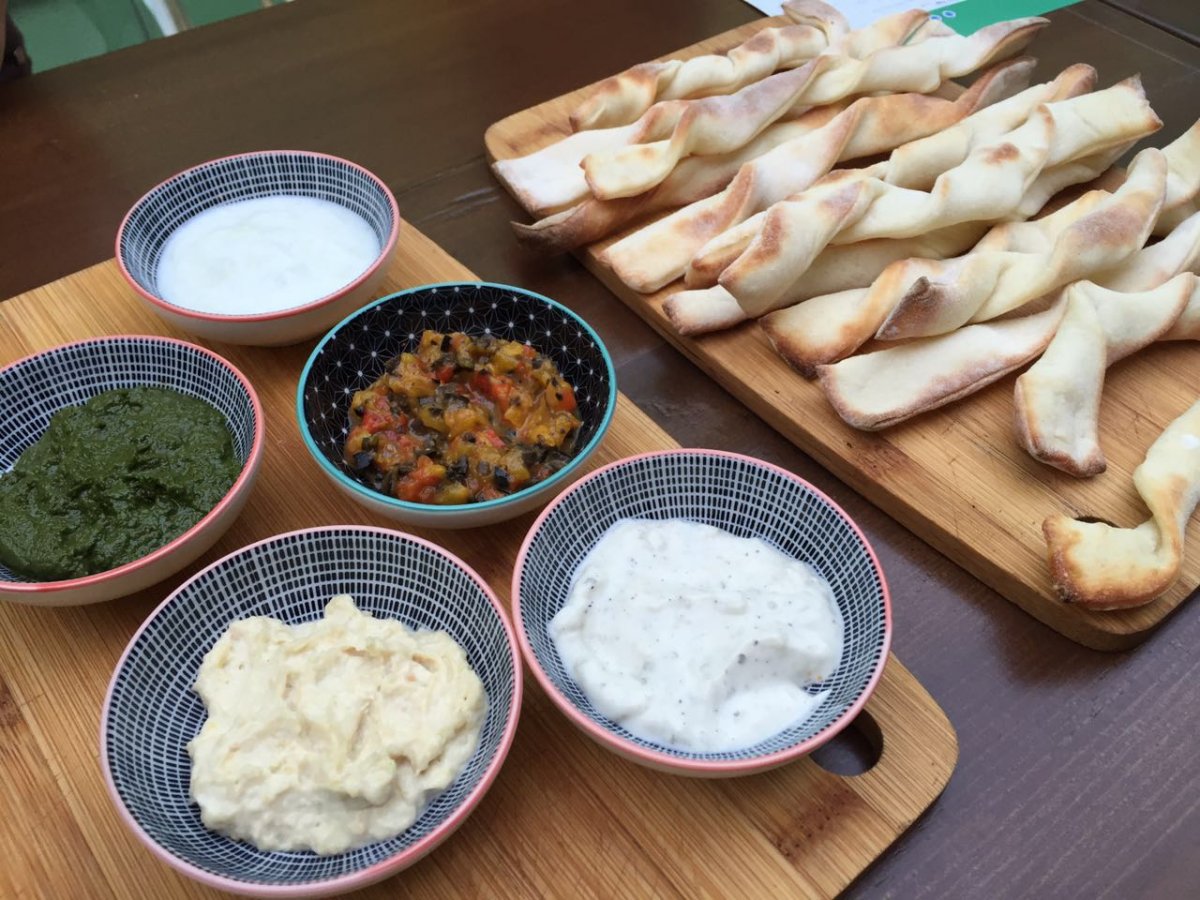 The 10 or so handcrafted and bottled cocktails make it clear how much thought went into the different drinks before Mimi opened up shop, a different take on these summery tipples that we can appreciate. For those not keen on cocktails, there are also whiskies, Brewdog Punk IPA on tap, and a range of bottled beers. And to keep the Italian theme going, there are also bellinis. The menu also sports some bar snacks to keep you upright, featuring dips with fresh-from-the-oven bread sticks, (RMB 35), pocket sandwiches (RMB 40), and a cheese and meat platter (RMB 60).
Of the three choices – American, German, Mexican (vegetarian) – our favorite pocket sandwich was the German, a warm chewy pita bread stuffed with grilled pork sausage, pickles, mustard, lettuce, and french fries. While making for a pretty satisfying dinner, we can also happily see ourselves shoveling these down on a wayward hutong night out.
Needless to say we'll be back, and we're excited to hear about who they book to make use of the decks and keep people lounging around late into the night.
Mimi e Coco officially opens at 6pm tonight (Aug 3) and we wouldn't be surprised if it's a big one, especially with the established following that Ramo now has, named among many as a favorite hutong hangout (us included).
More stories by this author here.
Email: [email protected]
Instagram: s.xuagram
Photos: Margaux Schreurs, Garth Wilson

Visit the original source and full text: the Beijinger Blog