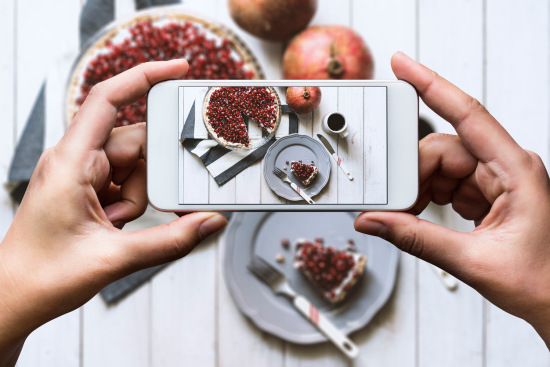 Itadakimasu! Feast your eyes on the stunning food porn photos below, whilst getting ready for our second annual International Foodie Weekend (August 13-14 at Sanlitun Soho) by brushing up on your photography skills. Get inspired by these talented Instagrammers from across the globe and their enticing feeds (pun intended). If you think you can snap equally delicious-looking photos, then be sure to do so and post them on Instagram with the hashtag #TBJFoodie (and browse our account here). Our editors will then vote for the best photos, and award the top shutterbugs with four free tickets to our International Foodie Weekend.
Disclaimer: The following images may induce unexpected hunger.
Georgina, 24, makes fun, fresh and healthy meals from her home in Melbourne, Australia. Her Instagram account is filled with attention-grabbing photos taken from her blog, where she posts recipes. The "travel-obsessed" gluten-free pescetarian loves brunching, coffee, and more brunching. Sounds perfect to us. 
Based in Stockholm, Sweden, Tilda proves that you can still indulge in desserts whilst being healthy. Her feed is nothing short of rainbow-colored smoothie bowls, fruity popsicles, and ice cream overflowing from mason jars. She admits in her bio, "I like sweet stuff," and we definitely agree with her. 
Elsa is a 22-year-old student dietitian from Australia who just so happens to run an Instagram sporting over 339K followers in her spare time. Apart from being a blogger, recipe creator, and photographer, she is also an avid traveller who shares her adventures amongst photos of food. #lifegoals. 
This beautifully curated gallery has got us intrigued. Food on Fork doesn't have many followers yet, but we predict that won't be the case for much longer. Using the simple concept of assembling components on an everyday utensil, they have used innovative compositions to transform the basic act of eating into works of art. They present a new perspective to the table and we can't wait to see what creations are in store.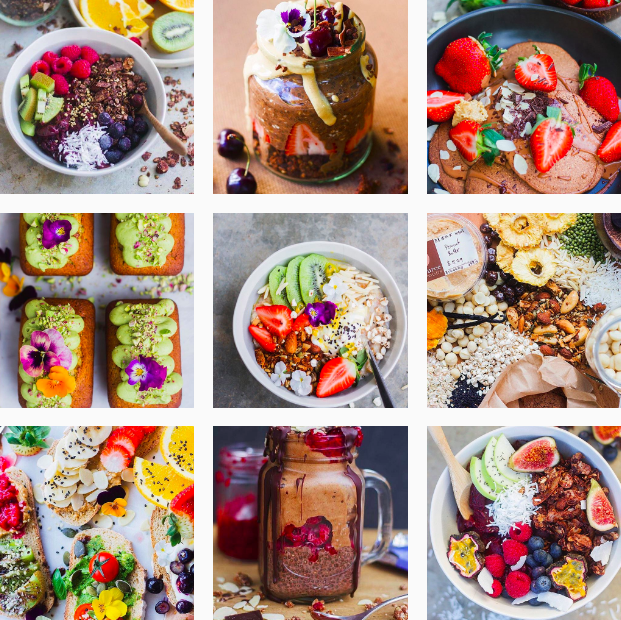 Thank goodness endless scrolling exists because we can't stop scrolling through Phoebe's stunningly colorful account. As a nutrition student, she's devoted to teaching people about the way diet can affect health. Her creative recipes have certainly inspired us to become a healthier version of ourselves.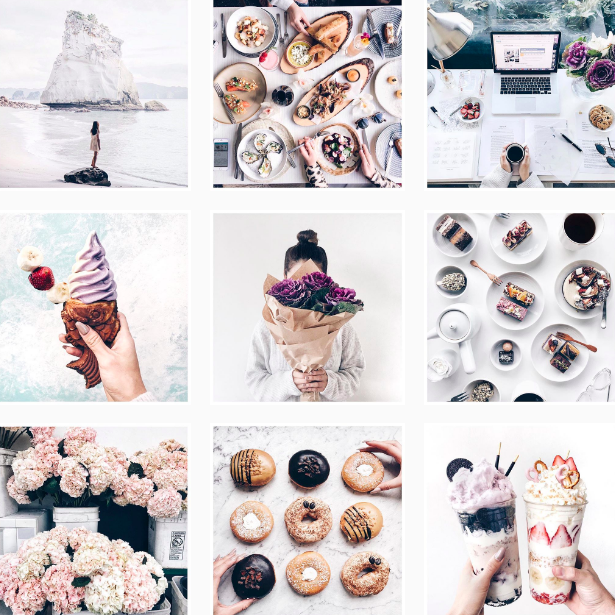 Li-Chi is a South African-born, Australian-based blogger, creative content producer, stylist, photographer, and more. Her impressive list of skills continues with a masters in architecture. Her knowledge of design is demonstrated through her consideration of composition, color, and appreciation of minimalism in her work. We wonder how she does it all. 
Ashley takes food styling to a whole new level with her gallery of perfectly imperfect compositions. This Melburnian loves to explore the endless possibilities that fresh produce brings with its textures, colors, and varieties through her Instagram and blog. She encourages her followers to gather and feast with the ones you love, and we think we're going to take her advice. 
Based in Cape Town, South Africa, Anett is an Estonian food photographer, stylist, and recipe creator. Her account displays hearty homemade dishes that we can easily recreate ourselves by following the recipes on her blog. Her food styling reminds us of the process of cooking and the occasionally messy but beautiful dishes created as a result. 
This account is a compilation of dishes that represent the epitome of fine dining and modern gastronomy. Instagram contributors hashtag #GastroArt for a chance to be featured and viewed by over 400K followers. We can confidently say that food has never looked so good. 
With over one million followers, it's no wonder this account runs by crowdsourcing. Their aim is to create a global community of cooks and connect people who love to make food. This is truly an international account that shares creations by chefs, photographers, bloggers, and foodies all around the world. Not to mention, they understand our humor. #feedfeed.
To follow us on Instagram just search and add the_beijinger.

Visit the original source and full text: the Beijinger Blog