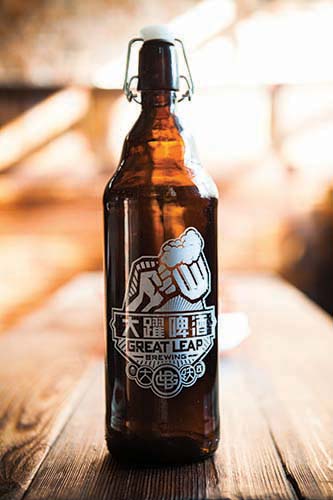 In the past year, Beijing's craft brewing scene has gone from enjoying a pleasant little buzz, to reveling in intoxicating success. Veteran brewpubs are undergoing massive expansions, and new breweries are popping up and fermenting rapidly. The trend's rabid thirst is best satisfied at the annual Beijing Craft Beer Festival, which will be held from
June 6-7 at Galaxy Soho
. Find out more about some of those providing the suds at the festival.
GREAT LEAP BREWING
Great Leap opened in 2009, long before Beijing's current craft beer craze had truly taken hold. They spearhead 
and co-ordinate the annual craft beer festival.
Thoughts on this year's fest: 
Managing brewer
Carl Setzer
says: "One of the best things about this festival is how we bring in brands from outside of Beijing that locals might never have had chance to access before."
Their essential suds at this year's fest: The Hidden General IPA alludes to China's first feminist icon, Hua Mulan, and the ingredients are equally steeped in Mandarin tradition – from the 100 percent local malt, to the domestic Qingdao flower hops, and flavors stemming from dried Chrysanthemum flowers and green tea.
SLOW BOAT BREWERY
This brewery prides itself on the IPA that is famously 
beloved in bars across the Western world. This no-nonsense beverage is the meat and potatoes of any true brew 
master's recipe book. Slow Boat's rendition is sturdy enough to satisfy even the fussiest of hopheads. 
Thoughts on this year's fest: Slow Boat co-founder Chandler Jurinka says: "We hope that the attendees find favorite beers, as well a host of beers that push their palette in different directions." 
Their essential suds at this year's fest: Jurinka promises top-secret twists on old faves, adding: "We will be using different ingredients … but we won't go so far off the rails that drinkers wouldn't understand that what they are drinking is firstly a beer."
JING A
From wasabi to Sichuan peppercorn, this brewery is fearless in its selection of ingredients, while also putting careful thought into uniquely Beijing themed recipes that lures both locals and foreigners.
Thoughts on this year's fest: Co-founder Alex Acker says: "It's a great chance for Beijing craft fans and newbies alike to get out and try the best locally brewed beer China has to offer. That plus, hands down, it's one of the best parties of the year!"
Their essential suds at this year's fest: The Airpocalypse Double IPA is appropriately hazy and unfiltered. Upon its debut last month, this drop was sold at a discount that coincided with the day's AQI pollution index. Never had so many hoped for a smoggy day.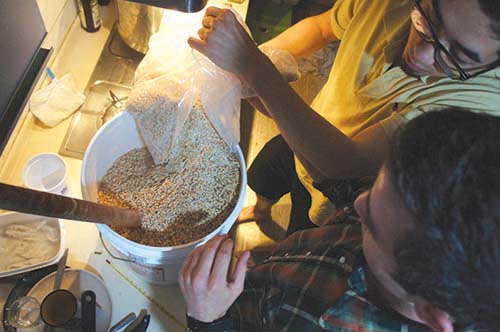 NBEER PUB
Owner and former Beijing Homebrewing Society president Yin Hai ages many of his ales in wine barrels for a mature flavor that proves patience is a virtue. 
Thoughts on the local brew scene: Yin Hai says Beijing's brewers are the best in China. "A lot of people really appreciate the local beer here, unlike other cities that admire imports."
Their essential suds at this year's fest: Their Blueberry Wheat Ale features local organic berries, while their stout is aged in barrels made of local lumber. 
PANDA BREW
What started as a shelf-sized hutong brew pub has since made a big buzz with its wheat ale, which won the silver medal at this year's Shanghai Craft Beer Festival. Panda Brew plans on opening its new brewpub in July. 
Thoughts on the local brew scene: Owner Dinghao Pan says: "We started a little late compared to the Shanghai microbreweries, but we're growing fast and I think we will lead in China this year or next."
Their essential suds at this year's fest: Pan says his wheat beer is the perfect initiation for anyone new to craft brews. "We brewed a recipe and balanced the flavors and aroma so they're suitable for the Chinese market. The taste is mild and not too bitter but full of flavors and the after-taste is very good.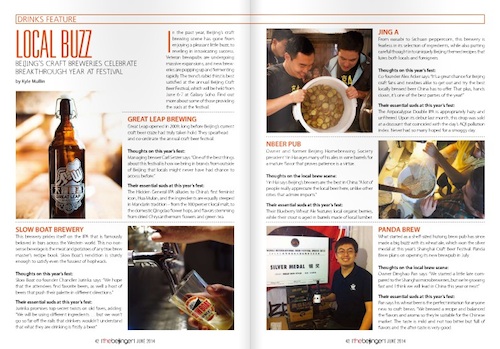 Visit the original source and full text: the Beijinger Blog