Following our last roundup of newly opened brewpubs, Beijing continues to be an ever-active place for beer lovers, and there have been a multitude of new brewpubs and beer bars that opened over the past couple of months.
River Homebrewing & Steak 良食精酿
This place is neither a traditional brewpub or restaurant, rather, it combines imported bottled beers and microbrews on tap with fusion food from several different countries, all housed within 240 square meters. On the menu. there's grilled vegetables, ramen (RMB 38), soups and main courses such as braised beef (RMB 88), stewed mussels with white wine (RMB 68), three varieties of Australian grain-fed steak (RMB 388, 488, and 588), and snacks.
Read our first impressions here.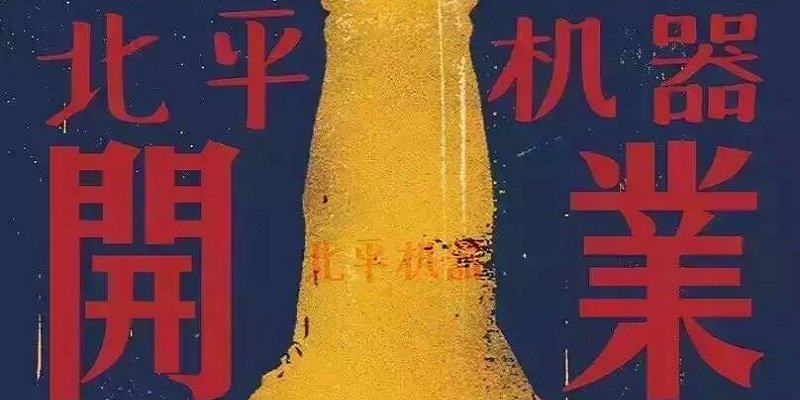 Peiping Machine Taphouse 北平机器
Peiping officially opened on June 30 and sits across from Tiki on 46 Fangjia Hutong. There are 32 microbrews on tap, including brews from Harvest Brewery, No. 18 Brewery, Nbeer, and Reberg. Interestingly, one of the owners is Li Wei, a CCTV-7 anchor and the president of the Beijing Homebrew Society i.e. a man who knows his beer. Jianbing are sold as the necessary beer snacks.
Read our first impressions here.
Kamehameha 大有酒场
This 100-square-meter bar is located in Wangjing, and has six beers on tap, including Estaminet pilsner, Konig Ludwig Weissbier, St-Louis Premium Kriek, Kenkucky IPA, Summer Stout, and Steenbrugge Wit at prices ranging from RMB 36 to 60. There are also about 30 imported bottle beers in the fridge, including brands popular throughout Beijing such as Rogue, Brewdog, and Ballast Point, all personal favorites of the owner Wang Fanfei's. They also provide four different types of fish with chips: cod, flounder, sea bass, and basa fish (RMB 55-125), as well as German sausages, cheeseburgers, and other bar snacks.
Read our first impressions here.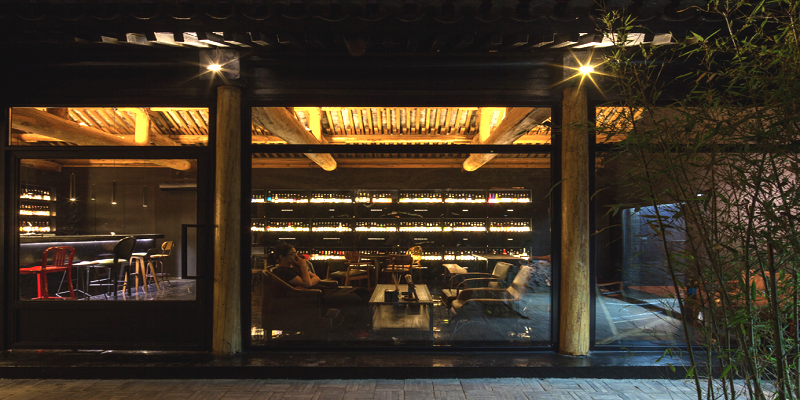 C2H6O 
C2H60 is located a stone's throw away from Temple Restaurant Beijing. With over 700 imported beers on display, including 300 beers chilled and ready to go, C2H6O may just have the most impressive collection of beers that Beijing has ever seen, which goes some to explaining the space's name (the chemical formula for ethanol i.e. drinking alcohol). The food includes french fries, nachos (both RMB 40), cheese platters, a German sausage platter (RMB 75), and spicy pork ribs (RMB 110).
Read our first impressions here.
Legend Beer 老牌啤酒
At a sprawling 1,500 square meters, Legend Beer's venue at the West gate of the Workers' Stadium holds eight 1,000-liter fermentors, and eight 2,000-liter fermentors on site. There are six beers on tap, the Workers' Stadium West Lager (4.5 percent ABV), Party Queen Wheat (5.2 percent ABV), Legend IPA (6.8 percent ABV), William IV German Lager (4.5 percent ABV), Black Silk Temptation (5 percent ABV), and Beatles American Amber Ale (5.2 percent ABV). The menu also includes two beer-cocktails: Radler (half lager with half Fanta or Sprite) and Diesel (beer with coke), both priced at RMB 40. Food on offer sits somewhere between German and American, such as pork knuckles with sauerkraut, handmade sausages, mini burgers, pancakes, as well as a bunch of decent salads.
Read our first impressions here.
No. 9 Beer 酒号
This 1,500-square-meter venue includes a brewery in the basement as well as a sports-themed restaurant. There are six unimaginatively named beers up for grabs on tap: No. 9 dark beer, No. 9 red beer, No. 9 lager, No. 9 wheat beer, No. 9 light beer and No. 9 IPA, priced between RMB 35-48 for 500ml, and a "No. 9 nice non-alcoholic beverage" (RMB 30) for those wanting to stay clean. If you are used to hoppy, innovative, punch-in-the-face American beers, you might feel like these No. 9 offerings are a bit watered down. The German-style beers here are lighter and comes with less carbonation.
Read our first impressions here.
Tsingtao 1903 Zone
After expanding its empire to include 18 bars in Qingdao, where the beer giant's headquarters are located, Tsingtao went on to open its first bar in Beijing Galaxy Soho in May of this year. There are two beers on tap: Tsingtao's original beer (RMB 58, 原浆 yuánjiāng), and draft beer (RMB 28, 生啤 shēngpí). Unfortunately, the IPA that we had come to try had run out, with a member of the staff informing us that, "the production of our IPA is so limited that we normally only get one keg a month." However, there are plenty of bottled beers to fill the void, including Tsingtao's stout, wheat beer, export-quality bottles, and Tsingtao 1903, with a price range of RMB 15-25.
Read our first impressions here.
Beer Library 啤酒图书馆
Beer Library might just be the least conspicuous beer bar in the Sanlitun area given that, right after celebrating its one year anniversary, a lot of people have still never heard of it. This bar prides itself on being down-to-earth, and at the same time, with 80 beers in the fridge, their selection is certainly nothing the scoff at. There are also a range of whiskeys, as well as two special drinks at the bar: butter beer and smokey whiskey beertail. Beer Library is not just a place to feel at home, but also a bar for nerds (no offense, I'm most certainly one of them), an inkling solidified by their entire manga series of Dragon Ball.
Read our first impressions here.
More stories by this author here.
Email: [email protected]
Twitter: @flyingfigure
Instagram: @flyingfigure
Photos: Peiping Machine, Kamehameha, C2H6O, No.9 Beer, Legend Beer, Beer Library, Tracy Wang

Visit the original source and full text: the Beijinger Blog