Some music festivals feature amphitheaters, throngs of fans and glitzy stage setups. This is no such event. Attendees of the third Beijing Music Day, or Fête de la Musique, on June 21 will witness a ragtag bunch of folksters and offbeat up and comers. Most of the 30 venues will have intimate, bare bones setups that forgo electro trends in favor of organic rhythms.
But make no mistake – this is not a "small" festival. Coordinated in conjunction with the French Embassy, 2013's Beijing Music Day spanned 36 venues across town, hosting a total of 55 events witnessed by an estimated 8,000 attendees. This year's event is slightly streamlined but still staggering in scale, featuring popular venues like 2 Kolegas, MAO Livehouse, and Jianghu.
Organizers are inviting cult international 
artists, including the French experimental troop Mein Sohn William, but the real buzz stems from Beijing's 
intricate honeycomb network of avant-garde folk acts, who mix wholesome traditionalism with stinging 
experimentalism.
"This is all about introducing bands that don't often have the opportunity to play on bigger stages," says Festival Director Elie Rosenberg, adding that the festival's sprawling, bohemian nomad vibe will be complimented by a strictly free ticket policy. "There's no entrance fee, we're trying to stimulate this 
underappreciated scene by making the festival as 
accessible as possible."
Here's just a sampling of some of the acts confirmed  for this year's outing.
DONG ZI
This Hubei-born acoustic virtuoso strums melodies that are so subtle, they sound like brittle branches cracking in a gentle breeze. Dong Zi is equally tender away from the stage according to music blog BeijingDaze, which says: "He's been part of just about every charity show there was in Beijing over the past few months," before declaring Dong Zi to be one of the city's most criminally underrated acts.
ZHANG SAN
Like a mysterious sci-fi nomad, equally rooted in local and exotic influences, Zhang San (aka gypsy guitar sage Djang San, aka Zhang Si'an or Jean Sebastian, axe wielder for experimental troupe The Amazing Insurance Salesman) is an artist full of fascinating contradictions. 
According to smartbeijing.com, he has been "supplementing his growing battery of 
traditional Chinese string and wind instruments with loop pedal layering, synthesized backdrops, and home studio experimentation."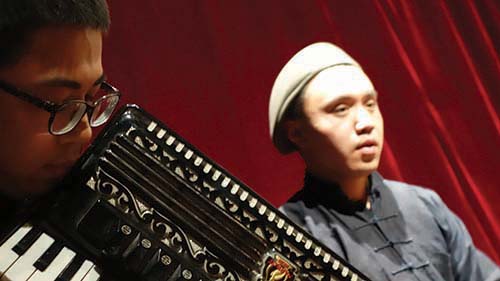 FU SHA AND SO ON
Rosenberg says he's most excited to see this folk troupe lead by Guizhou-born vocalist Fu Sha, who has been building a steady underground buzz in Beijing thanks to his eclectic experimentalism. "His music makes very interesting use of an accordion, which gives it a French touch. But his vocals really showcase his Dongzu minority group heritage, which is joyfully expressive."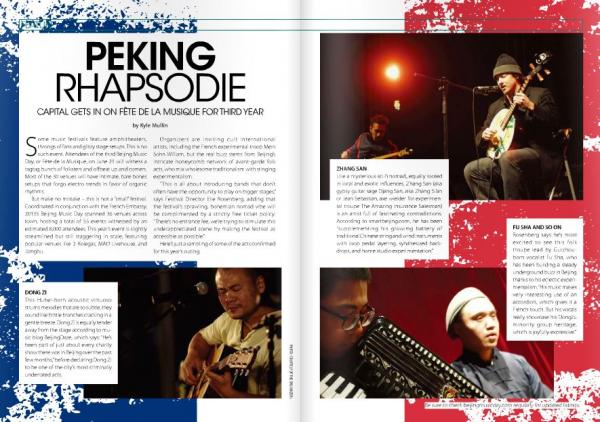 Photos: Courtesy of the organizers

Visit the original source and full text: the Beijinger Blog