Popping up in China Central Mall's Cafe Flatwhite every evening after 5pm, Pachakutiq, founded by brother and sister duo Francisco Chia and Maria Chia, Francisco being one of the original founders of Buena Onda, must be the happiest place in Beijing. Upon our arrival, not only are the owners eager and excited to tell us about the concept, and anything Peruvian, but there's also a lively Venezuelan party taking place on the other side of the terrace.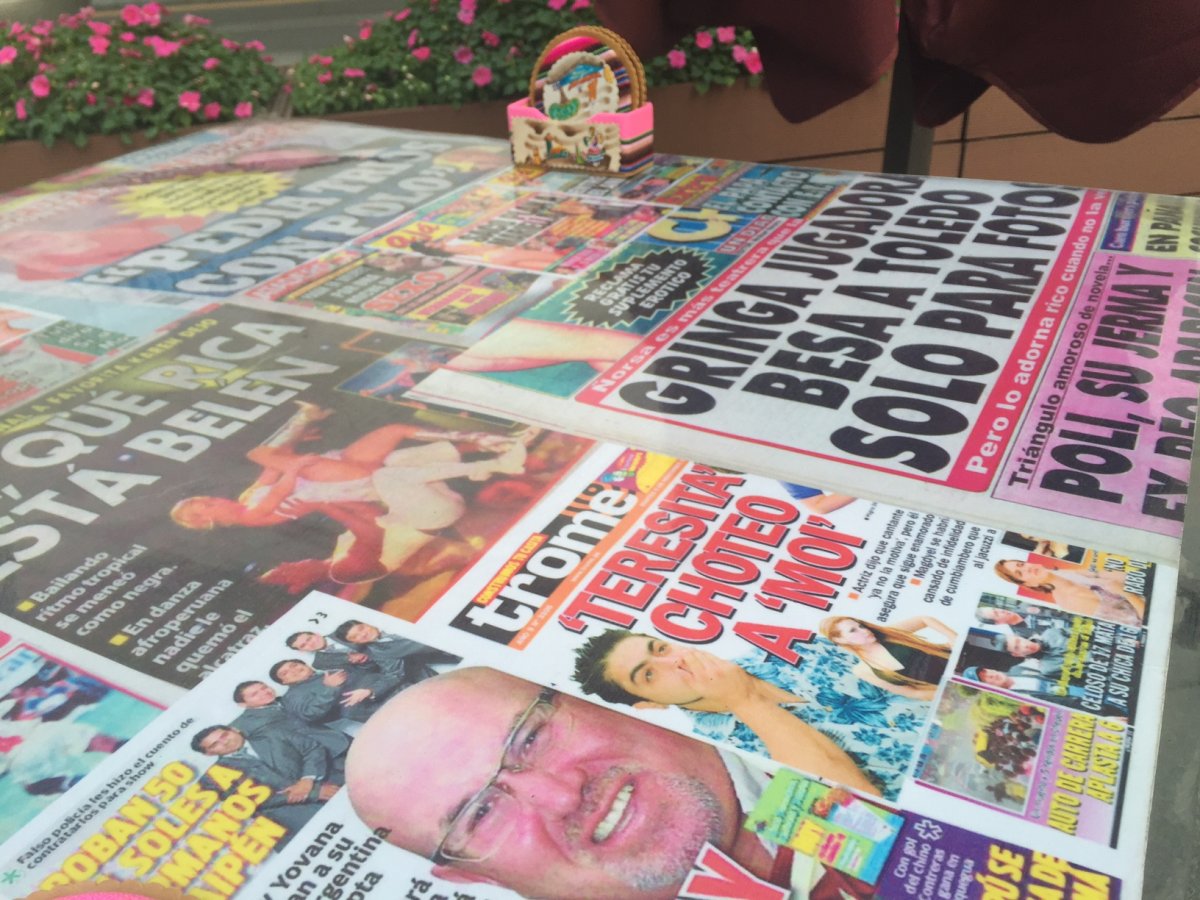 The concept for Pachakutiq is Nikkei cuisine: a fusion between Japanese and Peruvian cooking that gradually developed in phases throughout the last 100 years as Japanese people moved over to Peru. To make 100 years of culinary history short, these dishes came from Japanese chefs who incorporated Peruvian ingredients into their own traditional cooking methods. We tried the entire menu, and loved everything. And we're not just saying that: everything genuinly tasted fantastic. 
We started our foray into Nikkei cuisine with ceviche (we went for the Peruvian mixed ceviche (RMB 75)), which was fresh and zingy, with the seperate seafood ingredients' individual flavors shining through. The leche de tigre was so smooth, and even worth drinking after all the seafood had gone.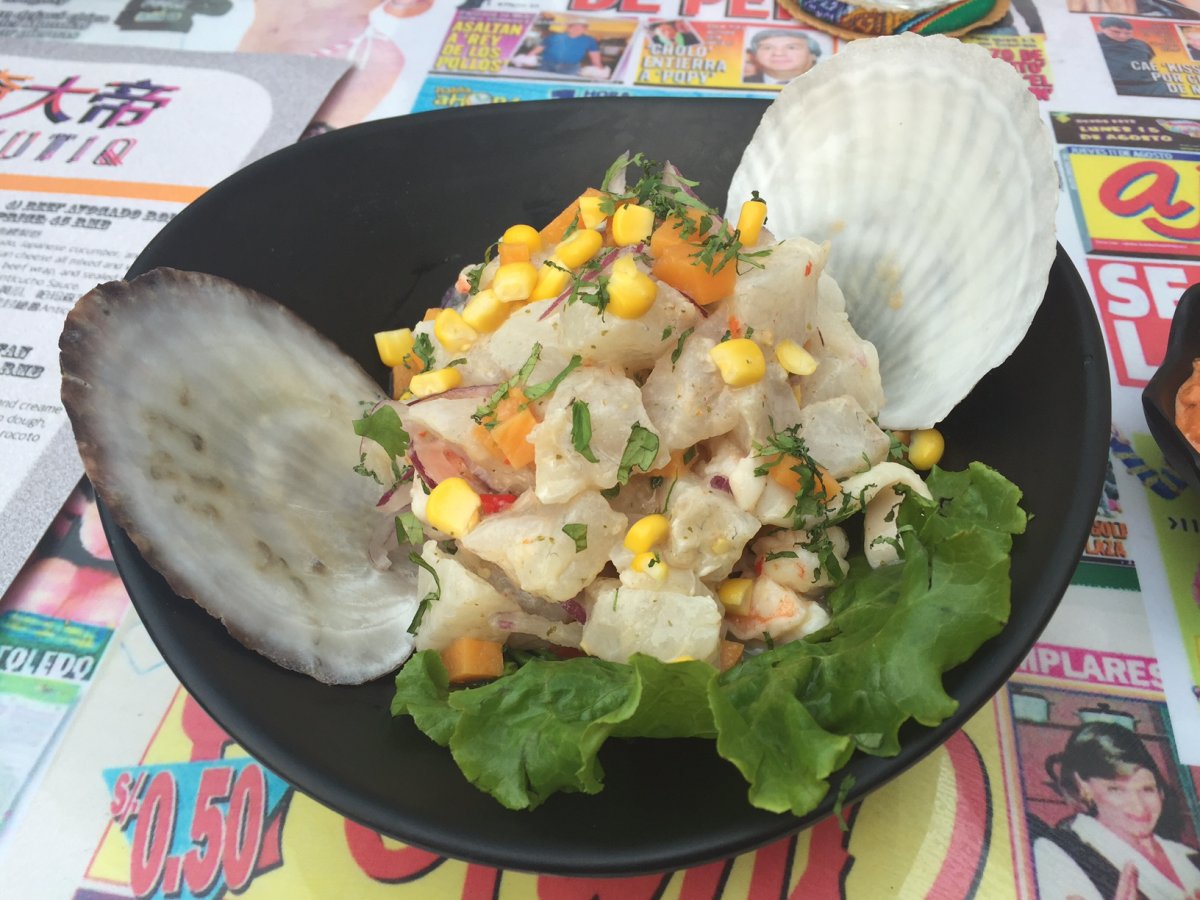 We also tried the tiradito (RMB 60): sliced seafood served under a rocoto sauce topped off with cilantro, and glazed sweet potato. This was probably my favorite, as every ingredient merged together perfectly. The passion fruit tiradito (RMB 60), sliced salmon served with a passion fruit sauce, was much sweeter, but fortunately the passion fruit sauce didn't overpower the fresh salmon fully.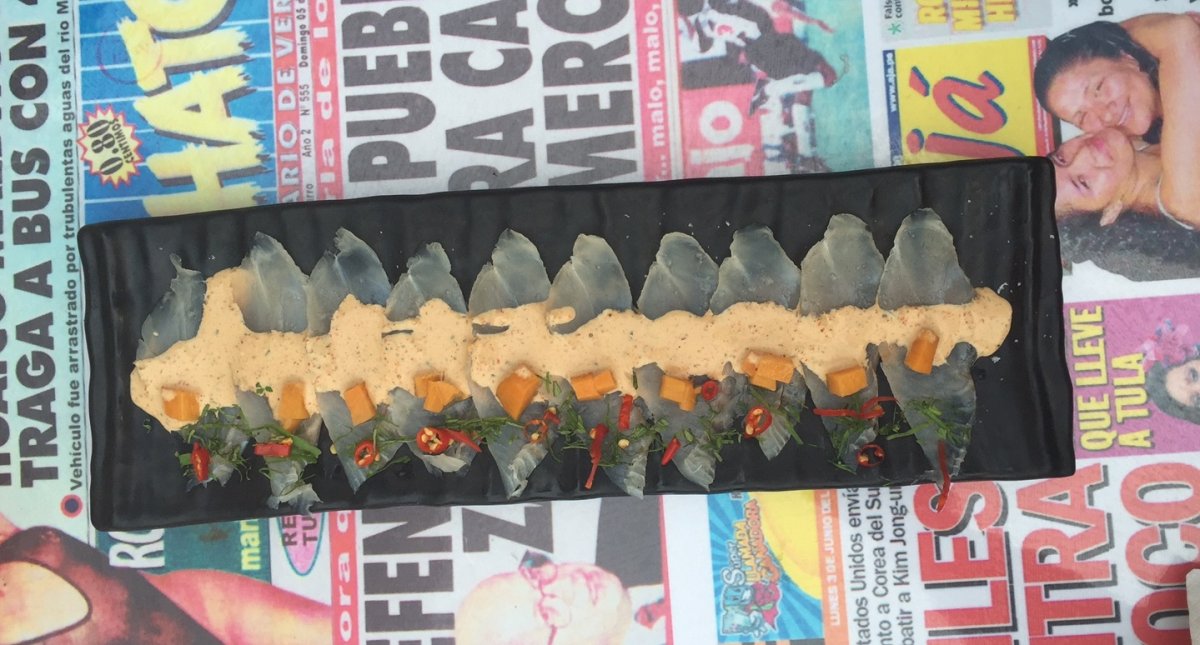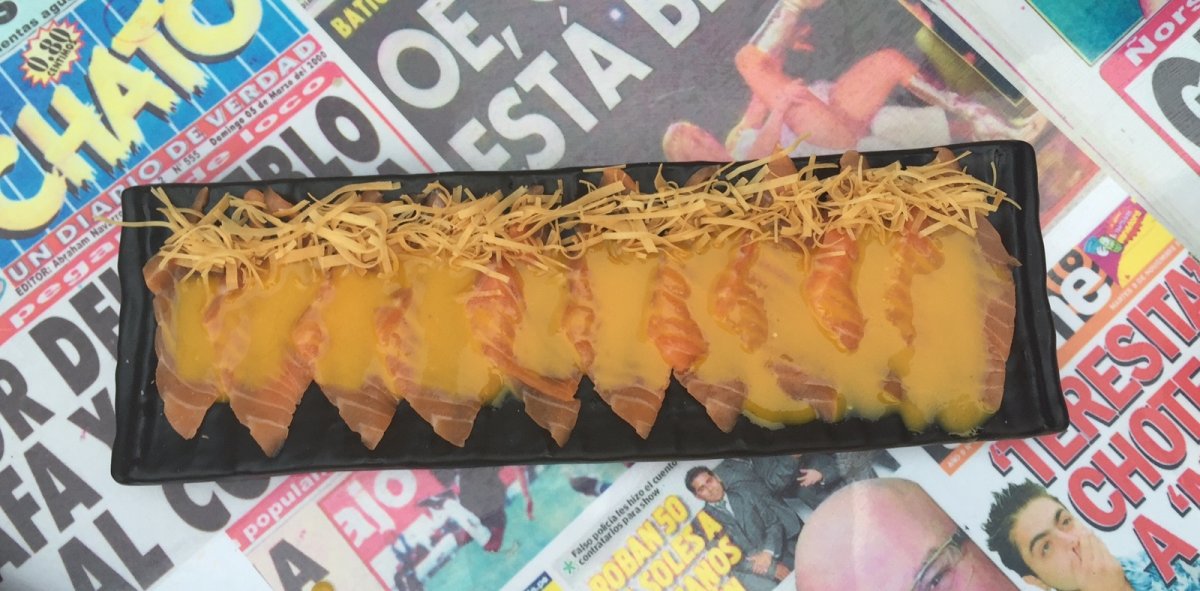 Another great sharing option is the salmon tartar (RMB 60), served in a cocktail glass. The raw salmon is mixed with green onions, soy sauce, sesame oil, salt and pepper, and blended together with mango and avocado, for that moreish umami flavor, along with smooth sweetness from the mango.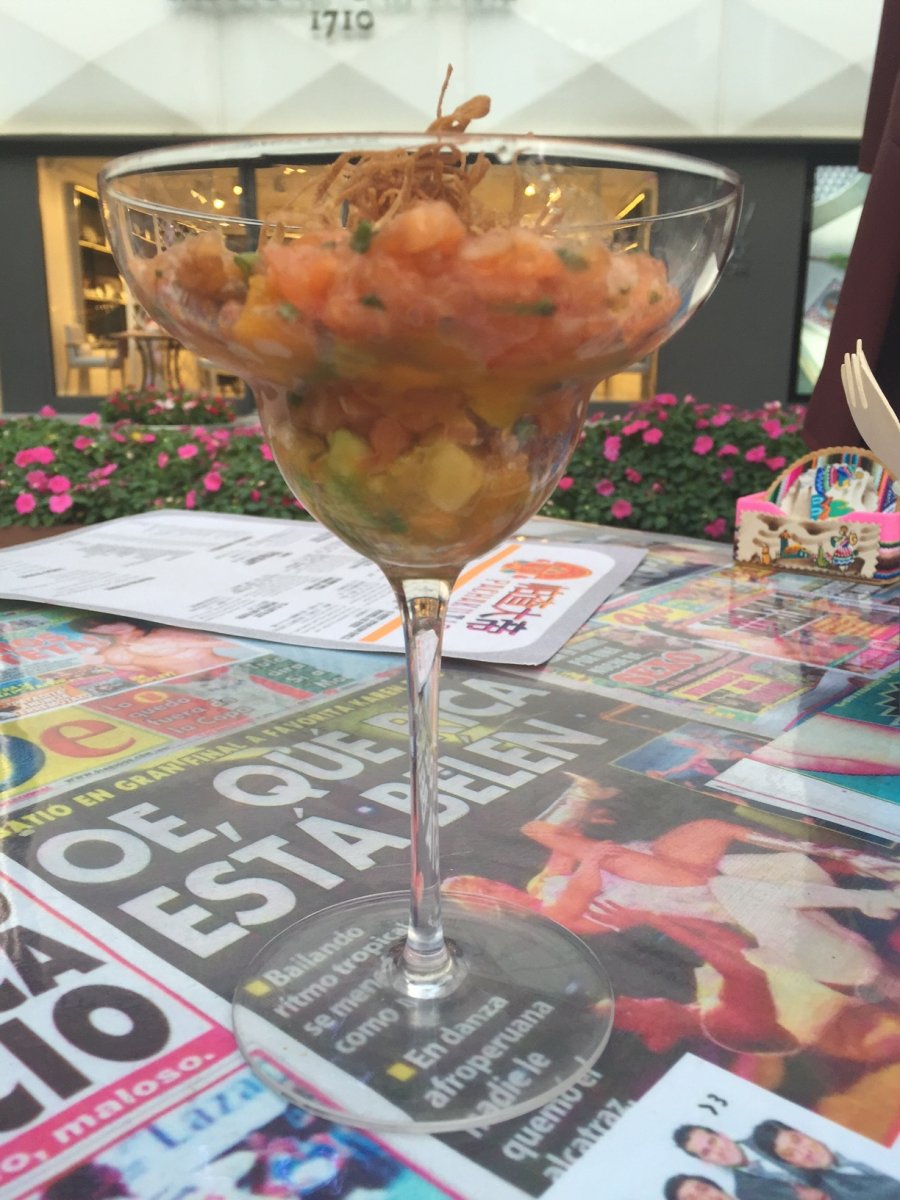 Meanwhile, we were all testing out the pisco concoctions, starting off with the pisco sour (RMB 60) and a passion sour (RMB 70). Chia proudly tells us that their cocktails are only made using real Peruvian pisco, not the commonly used Chilean pisco, which you can tell by the taste. Both cocktails maintain a balance between sweet and sour that makes them extremely easy on the palette, with the passion sour being a little more sweet. If you want something in between the two, we can also recommend the raspberry sour (RMB 70).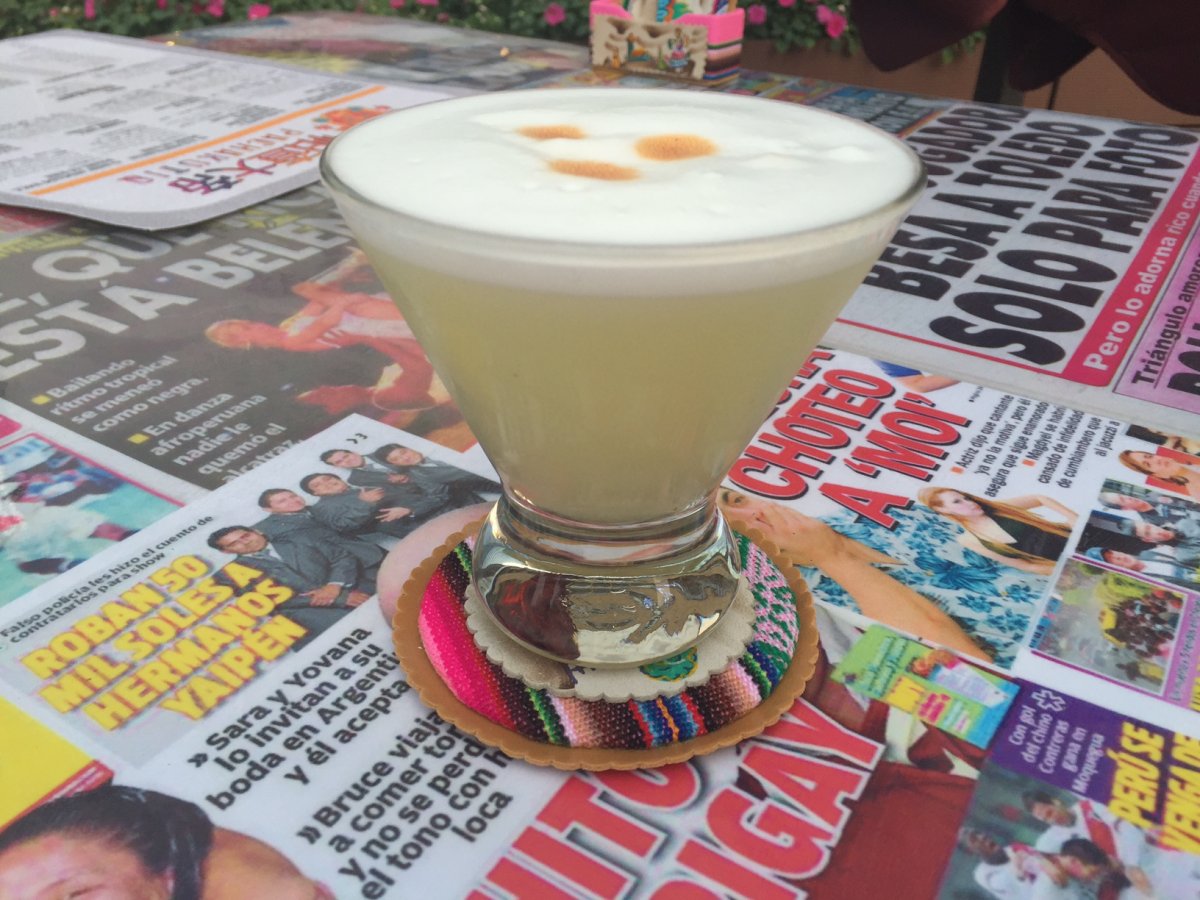 Moving on from the raw fish, we tried the rolls, of which there are three kinds: beef, crab, and beef and avocado. Pictured below are the beef rolls (RMB 45), which are made by wrapping beef, around parmesan, cucumber, and avocado that is all spiced with Peruvian paprika. Honestly, one could never have enough of these. The crab (RMB 65) and beef rolls (RMB 45), which are more akin to spring rolls, were also extremely flavorful, each coming with a dip especially chosen to accompany them.
For those who aren't squeamish about offal, the menu sports one purely Peruvian dish that has no Japanese influences: cau cau (RMB 50), a stew of cow stomach, potato, carrots, and peas, made using a yellow Peruvian pepper that is especially flown in. 
We're undoubtedly going to be back soon (get to this pop-up before the end of October, when it will close), and more than that, we're anticipating the opening of their own restaurant, likely to be somewhere in the hutongs, great news for everyone living in that neighborhood. Because these dishes are so easy to share with friends, Pachakutiq is a great place to go in large groups, but we can also see the pop-up location being a romantic date location.
Pachakutiq (at Cafe Flat White)
Daily 5pm-late. Outside China Central Mall, between T1 and T2, 81 Jianguo Lu, Chaoyang District
朝阳区建国路81号
More stories by this author here.
Email: [email protected]
Instagram: s.xuagram
Photos: Margaux Schreurs

Visit the original source and full text: the Beijinger Blog