Think wine is for snobs? Then you haven't visited InVino.
The newly opened Xingfuyicun venue is a grape haven, even for the uninitiated. That's because the selection is creative and eclectic, while still being accessible and mostly affordable.
That accessibility comes courtesy of the wine bar's menu, which invitingly lays out key details about each bottles features like acidity, palate, and place of origin. Those pages come in a wine box-esque case that slides open and has the bar's logo branded on the front. Inside it, patrons can glimpse the 60 plus wines on offer, including the 16 by-the-glass options. Those selections – tastefully displayed on crisscross racks behind the bar – are imported from across the globe, mostly by niche boutique wineries known for their sustainable viticulture practices.
Some of the best options on offer include the 2015 Baby Doll Sauvignon Blanc (RMB 80 per glass, RMB 320 per bottle). It's a delightfully light, fruity option that goes well with many of the items on InVino's nibbles menu, especially the RMB 90 steak tartar, because its subtly flavored, non-bloody meat would be trounced by a stronger glass of red.
Other options well suited for summer – and for wine newbies – include the Estandon Heritage Rosé (RMB 70 per glass, RMB 120 for a bottle). Its flavor is a mix of honeydew, tart cherry, peach and pear, all of which smoothly linger after each sip. Its abundant bubbles will also leave patrons feeling upbeat and celebratory. Those features help it perfectly pair with the venue's RMB 140 cheese platter.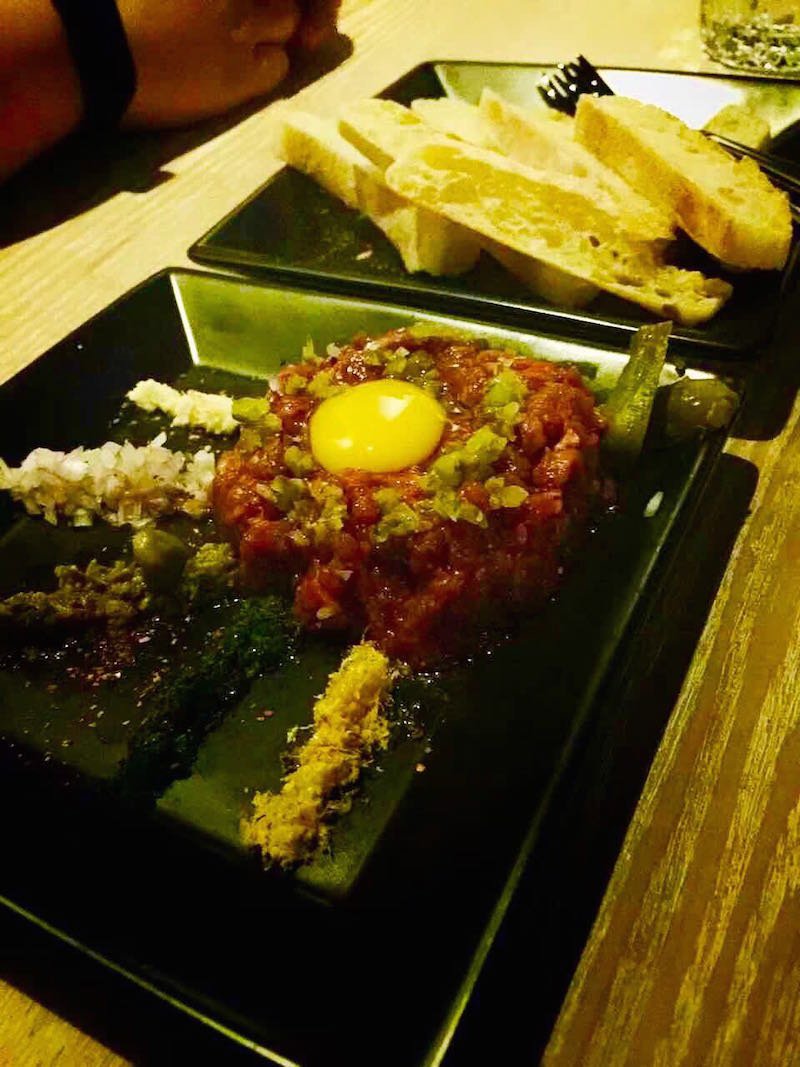 Other nibbles on offer include hand cut fries with a side of mayonnaise (RMB 30), a cold cut platter consisting of imported Italian parma ham and Spanish salchichon (RMB 130), and – best of all – imported live oysters from from France (Aigue Marine No. 1, RMB 40) and Ireland (Sentinelle No. 1, RMB 45). InVino collaborated with Napa chef Colin Smith on all of these eats, and his penchant for healthy fresh ingredients is apparent throughout.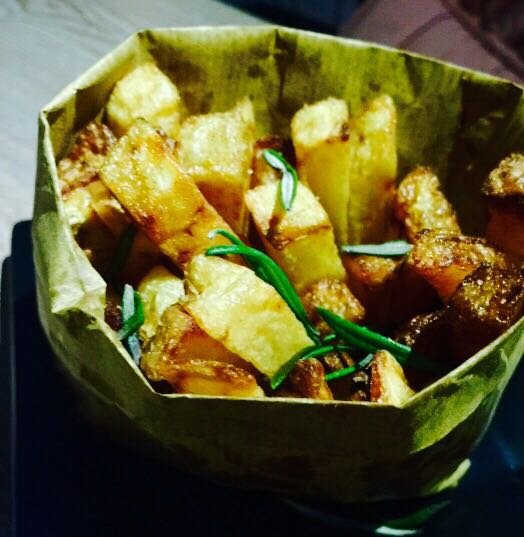 However, true winos can skip the eats entirely and sustain themselves with many of InVino top notch bottles, especially those imported from Napa valley's JaM Cellars. InVino has two selections from that up-and-coming winery's roster: the 2011 JAM red blend (served by the bottle for RMB 520) and the 2012 Butter (also sold by the bottle for RMB 500). The JAM is especially satisfying, because it is so full bodied and peppery with hints of oak. Both of those JaM Cellar selections are rich and hefty enough to nourish wine aficionados, so that they'll opt to sip without even glancing at the nibbles menu.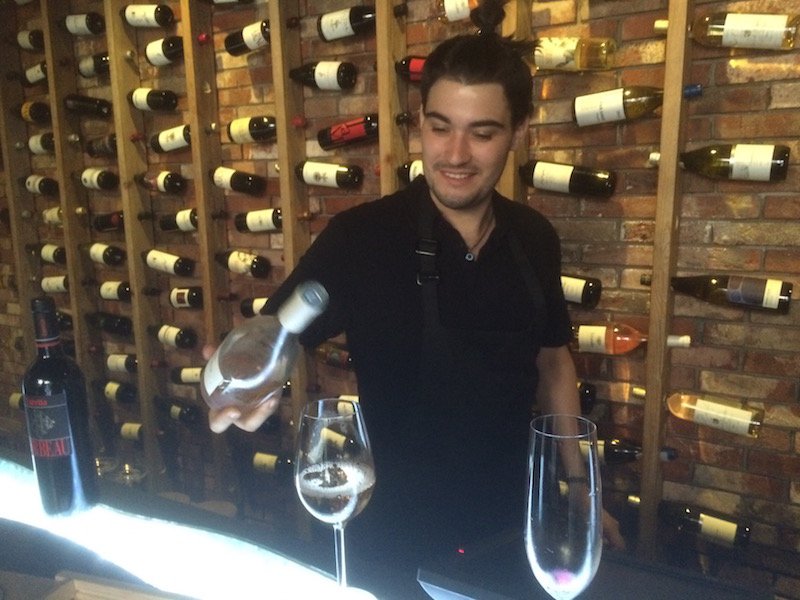 Co-founders, Caroline Tan and William Riquet-Petter want to accommodate a range of customers with these eclectic offerings. The pair of food and beverage vets, who have done extensive consulting for other famed venues like BBC, Scarlet A, and Mei Bar, have long planned to open a place of their own, so that they could share their passion for wine with patrons of every palate type. Tan says: "The JaM cellar bottles are great for wine nerds like us, but we also want all kinds of people to come try. That's why we made the menu simple and straightforward, with a few key details about each selection, so that anyone can learn something fun and new. We want anyone that's new to wine to realize that they shouldn't be intimidated, it's all about trying lots of types and finding what you like."
In other words, visiting this new venue is like watching the classic wino rom-com Sideways. Whether you're a well versed grape expert like Paul Giamatti character, or more the fun loving Thomas Haden Church newbie type, you'll find plenty of reasons to smile at this inviting new wine bar.

InVino
Daily 5pm-Late. Xingfuyicun Qixiang, Sanlitun, Chaoyang District (13220180519)
朝阳区三里屯幸福一村七巷
More stories by this author here.
Email: [email protected]
Twitter: @MulKyle
WeChat: 13263495040
Photos: InVino

Visit the original source and full text: the Beijinger Blog