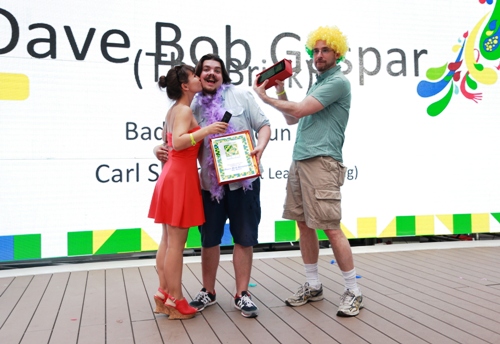 Less than a month after winning the Beijinger 2014 Bar and Club Awards Personality fo the Year, Dave Gaspar will leave The Brick at the end of June, according to a WeChat message sent to friends.
"The first week of April I put my notice in and will be leaving The Brick at the end of June," Gaspar writes. "My only plan thus far is to quit my lame ass 8-5 teaching job and pursue a new F&B position where I can focus on one job and not two." He is not without gratitude for the venue with which he is so closely associated. "The Brick is my favorite bar in the world and and I will miss working there a lot," he writes.
Along with Gaspar's award, The Brick won four other awards, including Best Shuangjing.
Gaspar's departure is still a month away, and he doesn't plan on just running out the clock. "We'll have fire dancing with new summer cocktails and will be celebrating International Gin Day! Plus, don't miss our Drunken Pub Quiz on June 10," said in a recent interview with the Beijinger.
Photo: the Beijinger

Visit the original source and full text: the Beijinger Blog