Fangye's breezy, cozy interior makes it a perfect escape from the capital's cloying summer humidity. Indeed, the Jiaodaokou Beisantiao cafe's sprawlingly wide front windows, aged wooden tables, and walls tastefully adorned with softly vibrant paintings, will all trigger memories (or daydreams) of childhood visits to your auntie's seaside cottage. Owner Jin Jie is certainly well suited for the role of a welcoming long lost relative, smiling warmly at patrons upon entry, offering attentive service, and amiably asking guests about their tastes before rhyming off suggestions from the cafe's considerably large menu.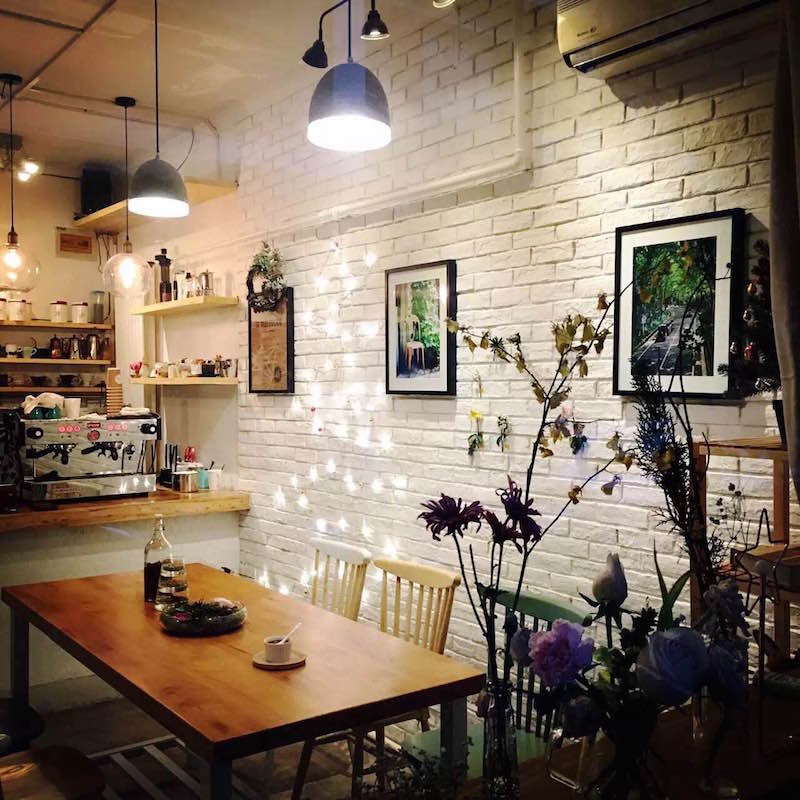 This all provides a stark contrast from many other hutong cafes, which are more minimalist and precise in both aesthetic and approach. Both disparate styles can of course appeal to a range of different patrons, depending on moods and cravings on any given day. That said, it's very refreshing to visit a cafe that's bucking recent trends with a homier, retro vibe.
The menu is equally welcoming featuring a few dozen coffee, tea, and juice options (far more than the average hutong cafe, most of whom seem to pride themselves on specialization instead of variety). Sugar lovers will apprecaite the RMB 30 mochaccino (essentially dessert in a glass, thanks to its slathering of chocolate syrup), while more curious patrons will be drawn to the RMB 35 avocado milkshake (after all, having that creamy southern fruit in a beverage in a real rarity in Beijing). Other unique options include the RMB 32 brown sugar milk tea,  the RMB 25 soda coffee, the RMB 32 Chips Ahoy smoothie, and the RMB 32 matcha flack soybean rice tea, all of which feature a homey wholesomeness.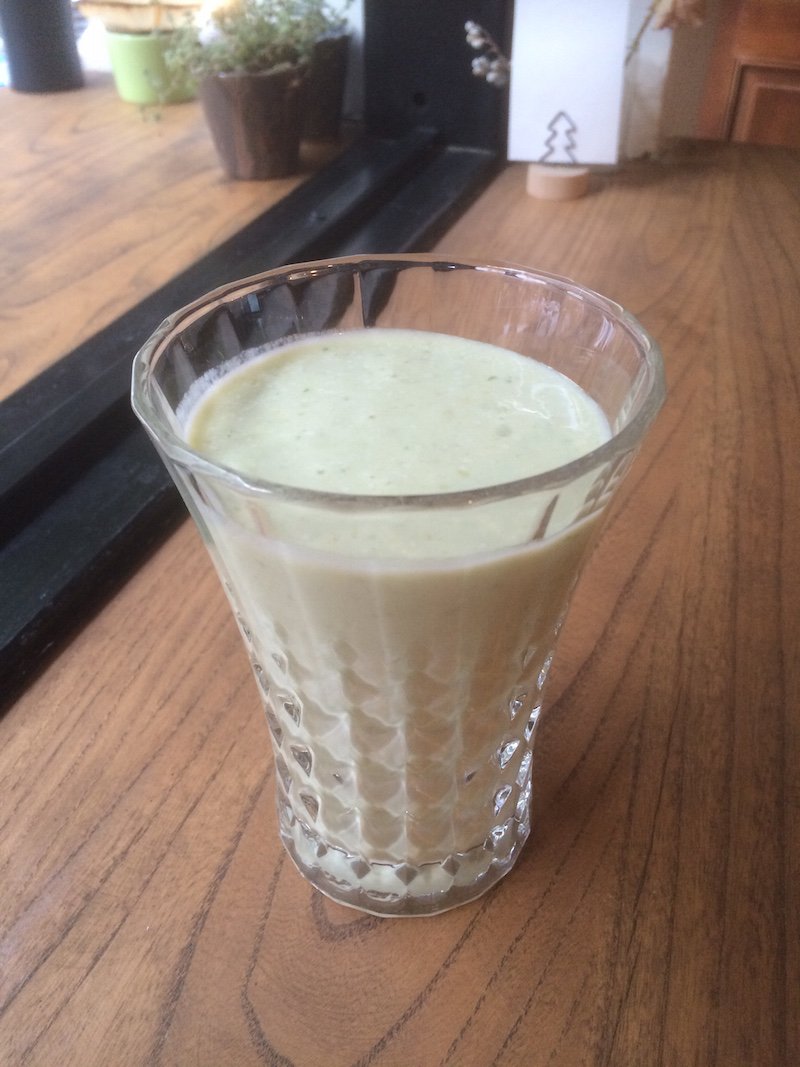 Hardcore coffee drinkers will instead opt for the more standard items like the RMB 29 flatwhite, RMB 22 americano, or RMB 32 iced coffee latte. Better still: Fangye's range of higher end imports from Kenya (RMB 40), Guatemala (RMB 45), and the Bahamas (RMB 50). We opted for the Bahamian option, along with the Guatemalan, features beans grown on towering pristine Geisha trees. This pour over coffe had a smoothly subtle bitterness, unlike the overpoweringly sour stuff served at numerous lesser Beijing cafes. It also has a rich earthy aroma that will perk up your nose as much as its strong caffeine galvenize your eyelids.


As we leave Jin Jie and a few of her friends seated at the cafe's counter (one of whom is a art curator that helped the venue's owner select the works from a local painter that now adorn the walls) ask what we thought of the cafe. After praising the Geisha coffee's sweet scent, Jin Jie and her friends smile and quickly clamor to explain that the cafe's name highlights their appreciation of aroma, before falling into a lively debate about how to translate it. After awhile they explain that fang refers to sweet fragrant smells, while ye means wild, natural and fresh. Having tried several of the brews on offer, we can safely say that Fangye lives up to its name.




Fangye Cafe
Daily 11am-8pm. 34 Jiaodaokou Santiao, Dongcheng District (186 0093 1284)
东城区交道口三条34号

More stories by this author here.
Email: [email protected]
Twitter: @MulKyle
WeChat: 13263495040

Photos: Jin Jie, Kyle Mullin

Visit the original source and full text: the Beijinger Blog