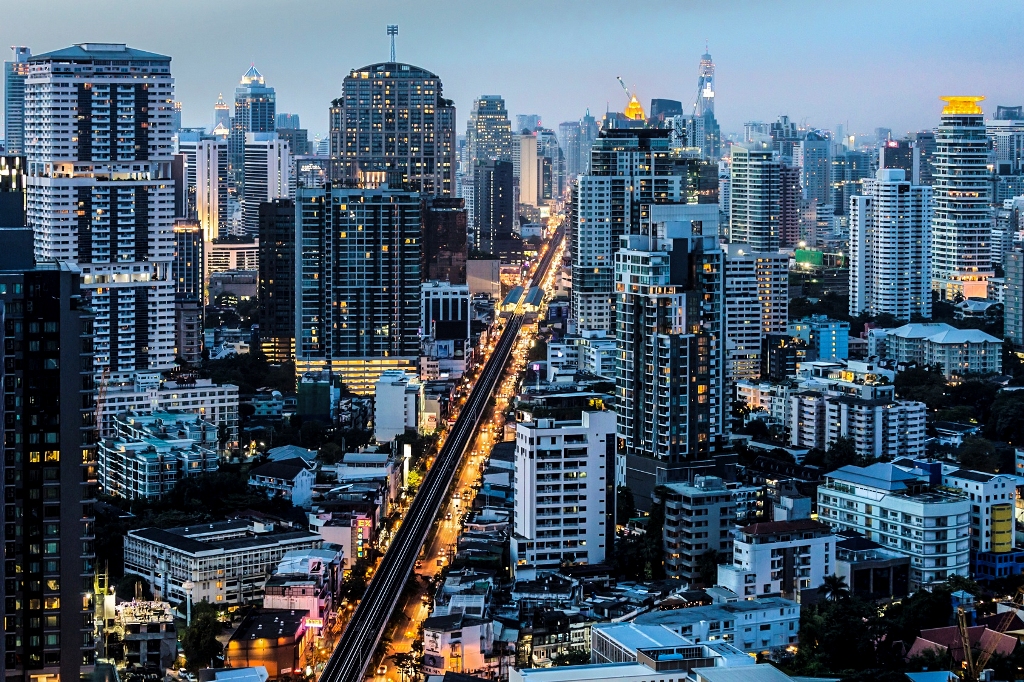 Bangkok has a lot of cool nightlife areas, and its relaxed atmosphere and warmer weather make it an easier place to hang out after hours than our fair city.
Of late, no neighborhood in Bangkok has sucked up as much heat and light as Thong Lor. It's not exactly a new area, but some new bars and restaurants are drawing the spotlight back on this part of town. It's a bit Zoolander: Thong Lor is so hot right now. Thong Lor.
It's strategically located near ... nothing. You likely won't be staying in this part of Bangkok, and there aren't any attractions nearby around which you can schedule a day. So just make a night out of it and enjoy what the area has to offer.
Thong Lor is near Sukhumvit Soi 55, a soi being a smaller street off a larger street, which Beijingers will of course think of as hutongs. At the center of the area's appeal are the kind of independent bars and restaurants that drive any scene.
Yes, we know there's a branch of Patara in Beijing, but this Thong Lor eatery is both beautiful and delicious. Be forewarned that this is fine dining, so leave your flipflops and Chang Beer tank top in the hotel. But you'll be rewarded with a meal in a restored Thai home, and if the weather cooperates, ask to sit outside. Don't miss the grilled Kurobuta pork curry with macuna beans and young tamarind leaves, and try the king prawns with Thai spiced, herbal broth and lemon basil.
375 Soi Thong Lor 19, +66 2 2185 2960
After You Dessert Café has branches throughout Bangkok, but this one is convenient if you're already here. Just forget dinner altogether, you will have no room for anything that you order unless you bring at least one other person. That said, this isn't the Hard Rock Cafe school of desserts where bigger is assumed to be better. The Shibuya Honey Toast is a signature dish, and it's about as good as a non-chocolate dessert gets. They have chocolate too: try the Queen B Fudge Cake. It's not an entirely chocolate offering but there's plenty for you and someone else to enjoy.
Thong Lor 13, +66 2 712 9266
We spent more time than we expected at Bellino Wine Room, which has lovely outdoor seating, but Bangkok's recent sweltering heat drove us indoors for a bit of A/C. Their wine list, not surprisingly, is all about Italian wines, and their best choices come by the bottle, not the glass. Still, as a chill place to hang out as a couple or with a small group of friends, it's very cool. Ignore the "mall" in the address, it's not in a mall.
M Place Mall, Thong Lor 13, +66 2 712 5446
Photo: Stephane Bidouze

Visit the original source and full text: the Beijinger Blog