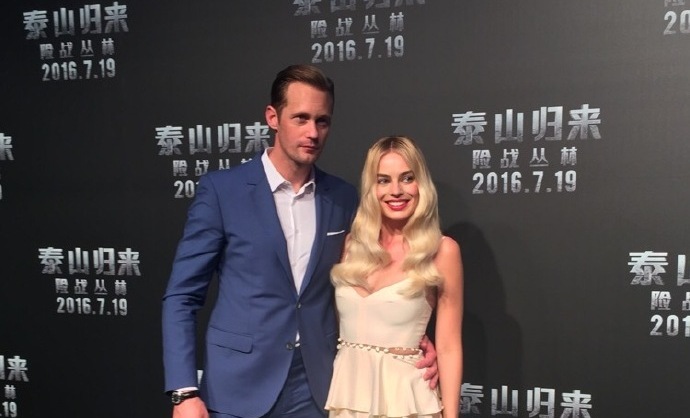 Actors Alexander Skarsgård and Margot Robbie are in town to promote The Legend of Tarzan (泰山归来:险战丛林), a new version of the ape-man saga, which is set to open here on July 19.
The 39-year-old Swedish actor and 26-year-old Australian actress walked the red carpet at the film's Beijing premiere at Wanda CBD Theatre last night.
Skarsgård is best known to Chinese audiences for his role in US drama True Blood, while relative newcomer Robbie has already turned heads in The Wolf of Wall Street and The Big Short.
The films sees an adult Tarzan (Skarsgard) leave London with his wife, Jane, (Robbie) to return to the jungles of Africa. Once there, the couple must contend with the evil army captain Leon (Christoph Waltz).
It will screen in 3D, IMAX 3D, and China Film Giant Screen formats in China.
Before the premiere, Robbie opened a Weibo account where she posted a video greeting her Chinese fans.
"Nihao, everyone in China. I just arrived in Beijing today, very excited to be here. We've got the premiere of Tarzan tonight. Really looking forward to getting to chat to you guys," she said in the first video.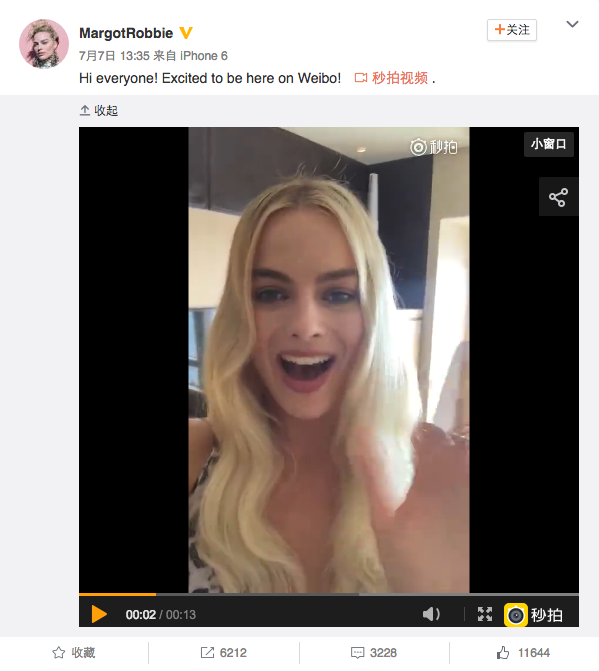 As part of their marketing push, Warner Bros., Village Roadshow, and the filmmakers and stars of The Legend of Tarzan announced they would be teaming up with international NGO Stop Ivory in early June.
That decision could also boost its marketing efforts in China, where a ban on the ivory trade has become a clear priority of the government.
China and the U.S. agreed to impose "nearly complete bans" on the ivory trade in September 2015, and since then internal propaganda efforts against the trade have ramped up inside China.
Skarsgård and Robbie are set to feature in an international Stop Ivory PSA, but it's not clear if it will be shown in Chinese theaters or online in China.
Check out the Tarzan trailer here:
Photos: Warner Bros' Weibo, Sohu, Margot Robbie's Weibo

Visit the original source and full text: the Beijinger Blog