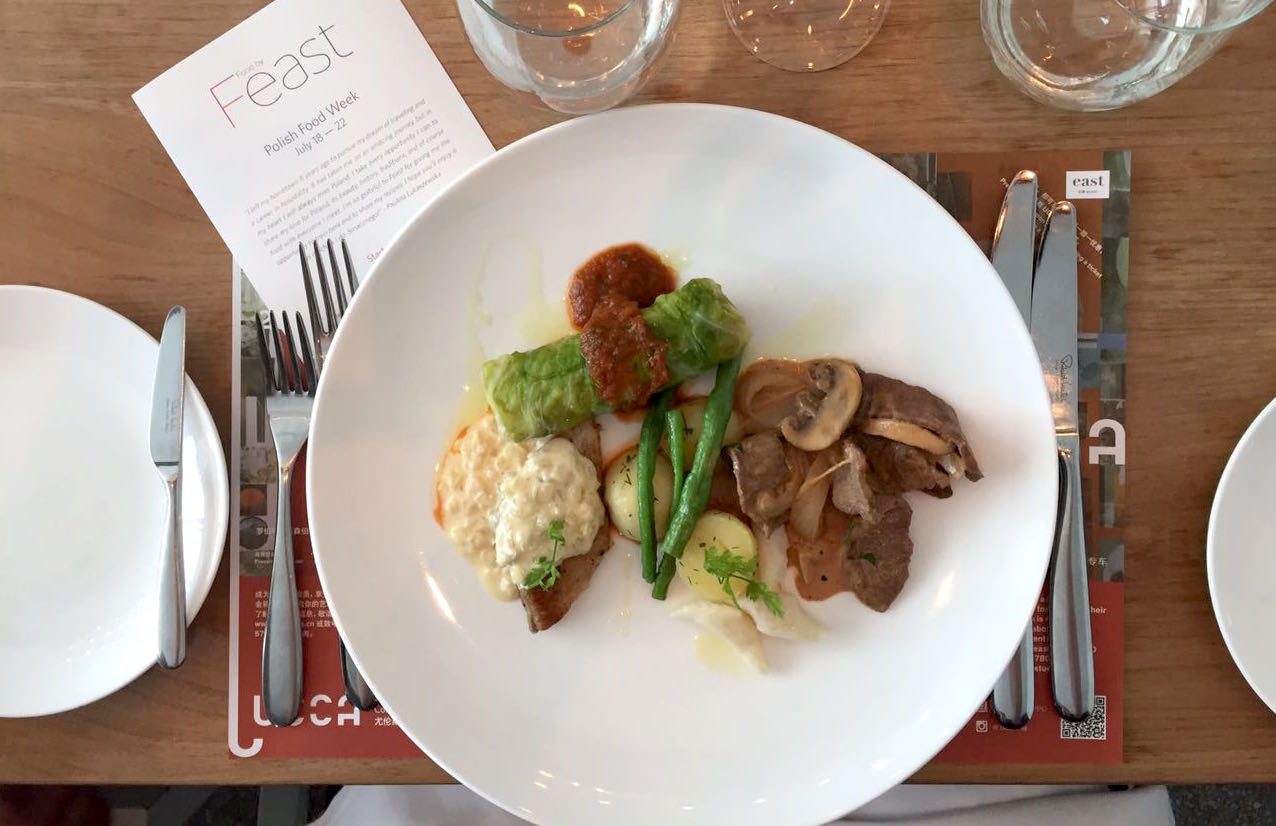 Polish cuisine is one of the most unappreciated and certainly one of the most underrepresented cuisines in Beijing, and the world. Help is on the way courtesy of Feast (Food by East)'s International Operational Management Trainee Paulina Lukaszweska, who has brought some traditional Polish recipes to the kitchen, aiming to bring a little piece of her home country to Beijing.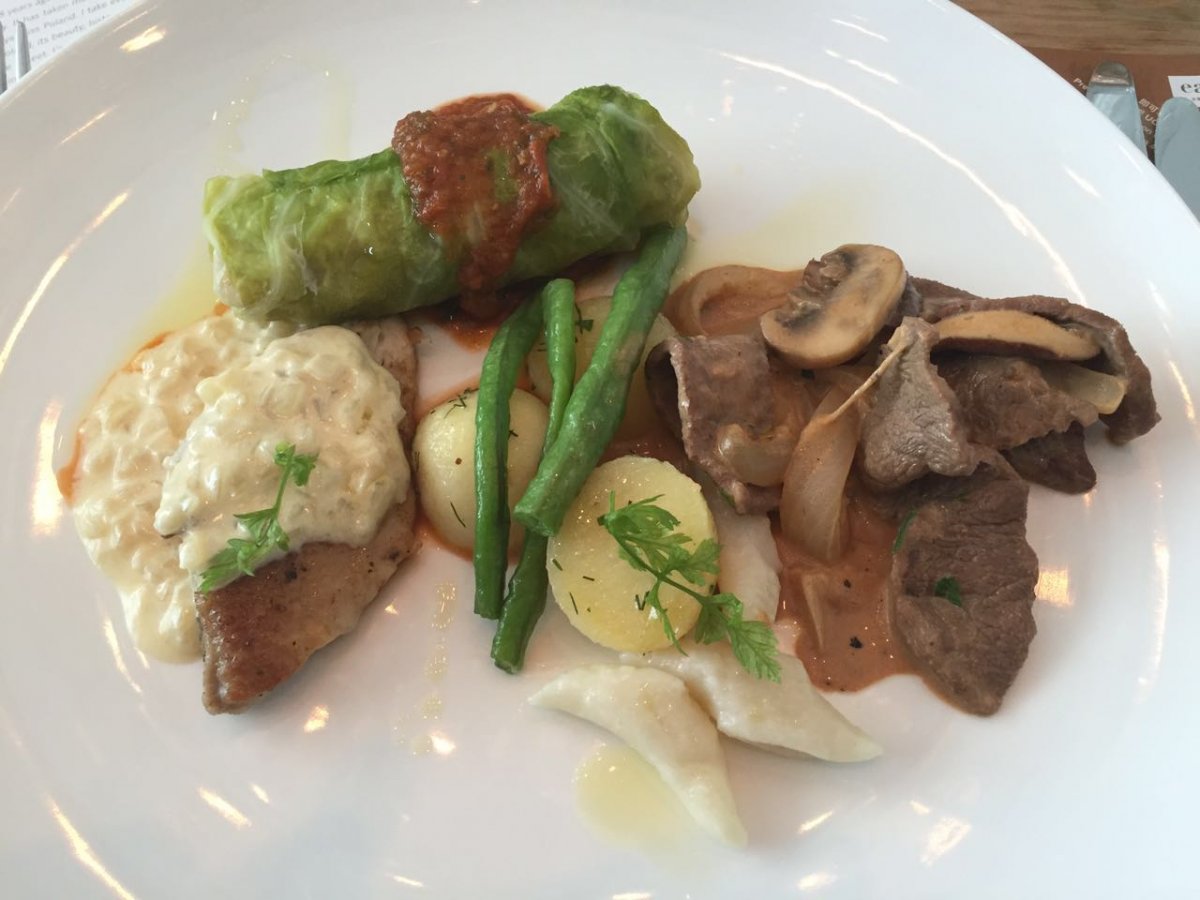 To aid the tasting, we had samples of three of the mains to start off with: the beef stroganoff served with Polish style homemade noodles, the seared trout with cream served with baby potatoes and haricot verts, and the cabbage leaves stuffed with pork in tomato sauce served with baby potatoes.
The beef stroganoff was a favorite throughout the whole table, combining tender beef and mushrooms in a rich sauce. The homemade noodles served alongside this were squishy and chewy, and were great for mopping up the remainders of the sauce.
 
We also tried the apple roasted duck with caramelized apples and roast potatoes. This dish, Lukaszewska told us, is usually served on celebrations such as Christmas, anniversaries, or special birthday parties, serving as a more celebratory alternative to the usual roast chicken. The duck was tender and, having been smoked with apples, had a slightly sweet crispy skin. We loved the sauce that came along with the duck, and our only concern was getting enough sauce for the entire duck leg - we would recommend serving the duck with more sauce.
To finish off, we had the szarlotka, or a Polish apple pie. When a meal is rounded off with a crumbly apple cake, the rest of the day really can't be all that bad, especially when the pie is flavored with this much cinnamon. 
Polish Food Week is happening July 18-22, and comes as a two-course lunch menu (RMB 128 plus service charge and VAT), a three-course lunch menu (RMB 158 plus service charge and VAT), or a two-course dinner menu (RMB 188 plus service chareg and VAT) inclusive of a shot of Zubrowska vodka with apple juice.
More stories by this author here.
Email: [email protected]
Instagram: s.xuagram
Photos: Margaux Schreurs

Visit the original source and full text: the Beijinger Blog