One perfect way to beat the heat is to swim it out – incidentally also the best way to exercise without getting sweaty. This summer, go for a swim somewhere new with these hotel pools, public pools, and spas. Whether you're going by yourself early in the morning, or want to have fun with friends all day long, these are the best places to lap up the summer heat.
HOTEL POOLS
The Emperor at Qianmen
An outdoor pool on the rooftop of the Emperor Hotel facing the Forbidden City – can you even imagine a better view of the city during your swim? A Beijing-specific pool experience like no other.
Daily 11am-midnight. RMB 258 (three hours). 87 Xianyukou Jie, Qianmen Commercial Centre, Chaoyang District (6526 5566) 
朝阳区鲜鱼口街87号皇家驿站酒店
The Kempinski Hotel Beijing Pulse Health Club
This 18th floor natatorium overlooks the Sanlitun embassy area and the northeastern part of the city. The pool is suitable for people just looking for a dip and light lap swimming.
Daily 6am-10pm. RMB 300 (adults), RMB 150 (kids under 15). 50 Liangmaqiao Lu, Chaoyang District (6465 3388)
朝阳区亮马桥路50号
Waldorf Astoria Beijing
Intricately designed indoor pool perfect for a more luxurious swim or relaxing dip in the water. The pool here is quiet, and the water quality is monitored and cleaned on a daily basis. 
Daily 10.30am-4.30pm. RMB 18,000 (year, adults), RMB 2,200 (month). 5-15 Jinyu Hutong, Wangfujing, Dongcheng District (8520 8989)
东城区王府井金鱼胡同5-15
China World Summit Wing Health Club 
This pool is the highest in Beijing, located on level 78 next to the Health Club, which includes a Finnish sauna, a herbal steam room, a crystal steam room, a laconium, an ice fountain, and a cocoon pool. Float above the clouds and bask in the indoor temperature-controlled 25-meter infinity pool. 
Daily 6am-11pm. RMB 30,000 (year, adults), RMB 50,000 (year, two adults). 1 Jianguomen Waidajie, Chaoyang District (6505 2299) 
朝阳区建国门外大街1号
Westin Chaoyang Heavenly Spa
City views and an ambiance of luxury at this 25-meter indoor pool, perfect for early morning or late night swims due to its long opening hours. The water here is on a 24-hour filtration system to ensure hygiene levels are up to standard.
Daily 6am-11pm. RMB 19,800 (year, adults), RMB 8,800 (year, kids under 12), RMB 11,800 (half year, adults). 
7 Dongsanhuan Beilu, Chaoyang District (5922 8888) 
朝阳区东三环北路7号
Nuo Hotel Beijing (pictured on top)
Located near Beijing art zone 798, Nuo Hotel Beijing sports a 25-meter indoor heated swimming pool. There's also a steam room and sauna to relax in after soaking up some culture.
Daily 6am-11pm. RMB 400 (adults), RMB 25,000 (year), RMB 46,000 (two people, year). 2A, Jiangtai Lu, Chaoyang District (5926 8888)
朝阳区将台路甲2号
The Ritz-Carlton Beijing 
This pool is centrally situated in one of Beijing's most fashionable areas and adjacent to SKP shopping center. Located on the top floor of The Ritz-Carlton Beijing, this heated indoor pool and spreads over a spacious area of 200 square meters.
Daily 6am-11pm. RMB 400 (adults), RMB 25,000 (year). 83A Jianguo Lu, China Central Place, Chaoyang District (5908 8951)
建国路甲83号
Fairmont Beijing 
This pool suits the early birds' schedule too, opening at 6am every day. The water is 20 meters long and 7 meters wide. There is also a 37 to 40 degree pool for massages.Daily 6am-10pm. RMB 18,000 (year), RMB 35,000 (two people, year) and RMB 15,000 (group, year). 8 Yongan Dongli , Jianguomen Waidajie, Chaoyang District (8511 7777)
朝阳区建国门外大街永安东里8号
PUBLIC POOLS
Sino-Japanese Friendship Center
An Olympic-sized swimming pool popular with serious swimmers, this pool's water is filtered using a mild salt solution, eliminating chlorine irritation and smell. This pool can be chilly, so warm up first. Bathing caps are mandatory for all swimmers. 
Daily 9am-9pm. RMB 98 (adults) and RMB 66 (kids) for a single use, discount for multi-swim purchases. 40 Liangmaqiao Lu, Chaoyang District (6466 4805) 
朝阳区亮马桥路40号
Dongdan Swimming Pool 
This indoor swimming pool has great facilities and is well-managed. Busy in the mornings with morning swimmers, but evenings tend to be peaceful. Water here is on a filtration system, and the pool is one of the better option out of the city's public pools.
Daily 10am-9pm. RMB 50 (adults), RMB 30 (students), and RMB 20 (kids). A2 Dahua Lu, Dongcheng District (6523 1241) 
东城区东单大华路甲2号
Chenjinglun Middle School
Belonging to Chenjinglun Middle School and now 20 years old, this indoor pool remains clean and busy, and has a depth of 1.4-1.6 meters. Many locals and their children learn to swim here. 
Daily 10am-9pm. RMB 50 (adults). 38 Chaowai Dajie, Chaoyang District (5703 7535) 
朝阳区朝外大街38号陈经纶中学
Read the Beijinger July/August issue here.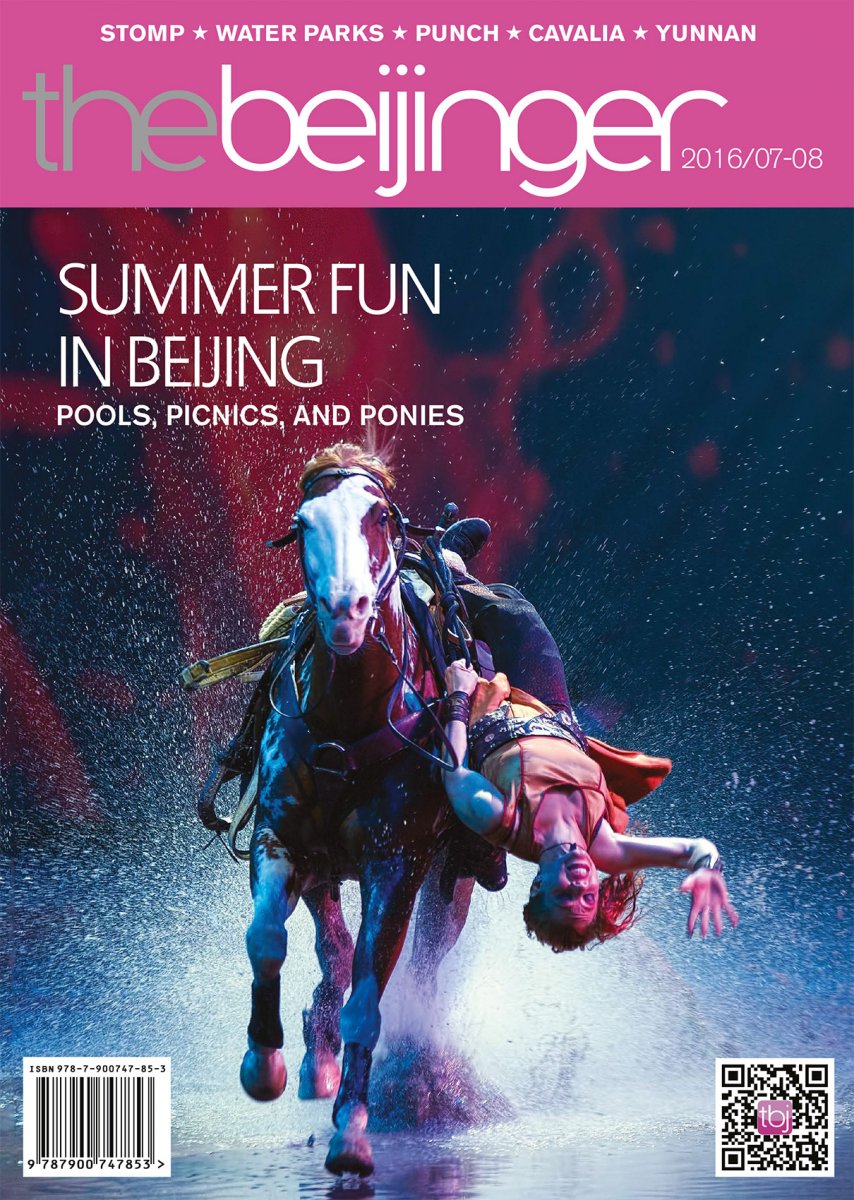 Photos courtesy of Nuo Hotel Beijing and The Ritz-Carlton, Beijing

Visit the original source and full text: the Beijinger Blog