Legend Beer began its soft opening in June 2016 at the West gate of the Workers' Stadium. It is a sprawling 1,500 square meters venue with eight 1,000 liters fermentors, and eight 2,000 liters fermentors on site. If that doesn't show their ambition, then let us tell you this: Chen Hong, the brewmaster they hired, was one of China's first in the 1980s. 
The bar is decorated in an industrial architectural style, with dark pipes and bricks. It features two large outdoor seating areas that can fit a whopping 320 people in total. There are six beers on tap, the Workers Stadium West Lager with 4.5 percent ABV, Party Queen Wheat with 5.2 percent ABV, Legend IPA with 6.8 percent ABV, William IV German Lager with 4.5 percent ABV, Black Silk Temptation with 5 percent ABV, and Beatles American Amber Ale with 5.2 percent ABV. The menu also branches out into two beer-cocktails: Radler (half lager with half Fanta or Sprite) and Diesel (beer with coke), both are RMB 40.
Beers on tap are not pricy-- 300ml will set you back RMB 20-36, while 600/620ml glasses come in at RMB 38-52. There's also the option to get an entire litre at RMB 60-88. "The beers here are brewed traditionally, according to The Reinheitsgebot (German Beer Purity Law in 1516)," Hong tells us.
RELATED: [UPDATED] It's Back!: Where to Watch the Euro Cup 2016
For those watching football late at night, the Workers Stadium and Beatles are good for drinking into the wee hours. Meanwhile, the William IV is dominated by hoppy bitterness. The Legend IPA and Black Silk Temptation are tamed by caremel aromas. We like the Party Queen a lot too-- it's a cloudy classic wheat beer with banana and tropical fruit flavors.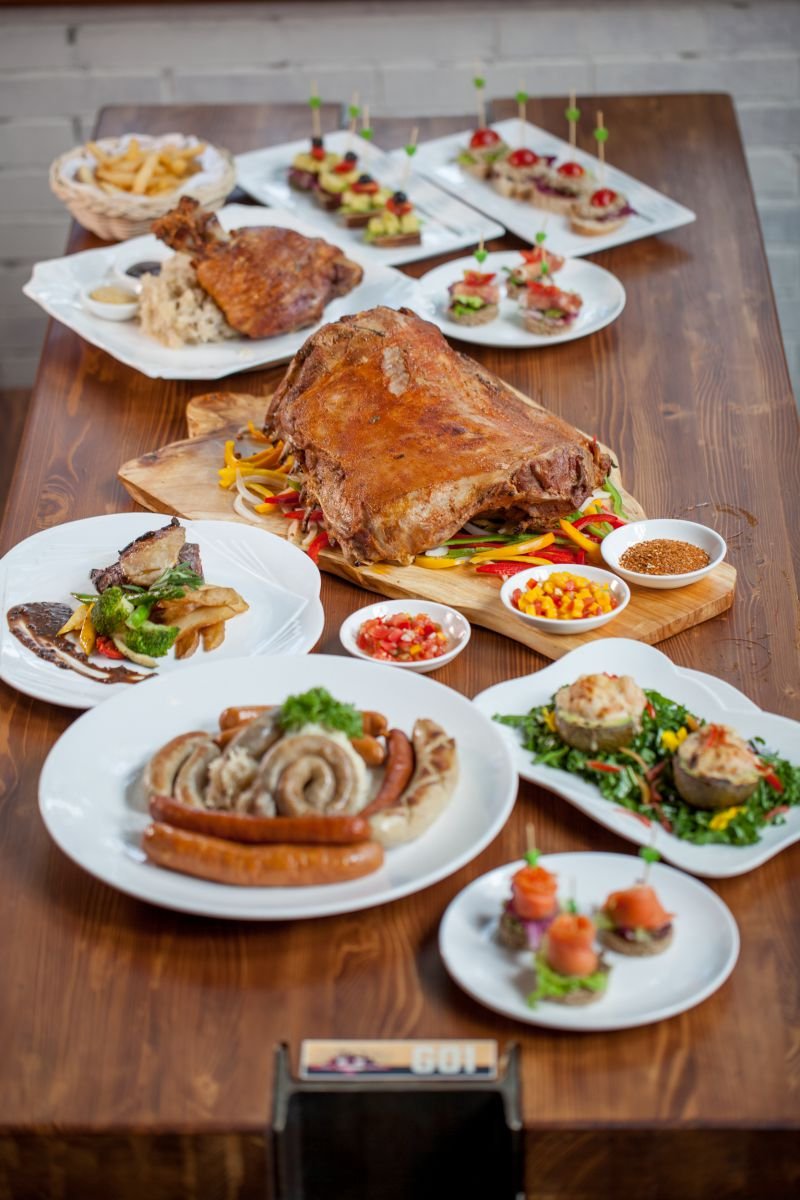 Legend also offers German and American food, such as pork knuckles with sauerkraut, handmade sausages, mini burgers, pancakes, as well as a bunch of decent salads. We can also recommend roasted prawns with avocado on crispy lettuce.
For the Euro Cup 2016, they'll have a great event for beer lovers. For RMB 180 (advance purchase) or RMB 200 (at the door), you will get unlimited craft beer and snacks over 12 hours starting from 6pm on July 17, while watching the game on the 55 " TV and the huge projector screen, so you can't miss any of the action. There will also be body painting for free, so you'll ready to hit the clubs after. To get tickets, click here, or scan the QR code below.
Legend Beer 
Daily 11am to late night, West Gate of the Workers Stadium, Chaoyang District (6551 9026/6553 1173)
老牌啤酒: 朝阳区工体西路工人体育场西门
More stories by this author here.
Email: [email protected]
Twitter: @flyingfigure
Instagram: @flyingfigure
Photos: Legend Beer, Tracy Wang

Visit the original source and full text: the Beijinger Blog