Sometimes your wallet is almost empty, that's just the way it works. If you're looking to meet friends in Sanlitun, but not in the mood to wait for them while holding a jianbing or a fried chicken fillet, there are some of our favorite spots to fill yourself up at, and for under RMB 50. 
Hidden within Taikooli North, Bei 27 Hao is an authentic Gansu homestyle restaurant, their saozi noodles (RMB 26) and Lanzhou niangpi (RMB 18) are worth a try. I always like to treat myself with cold desserts like huidouzi (RMB 8) which is made of red beans or tianpeizi, which is the Gansu version of laozao rice wine.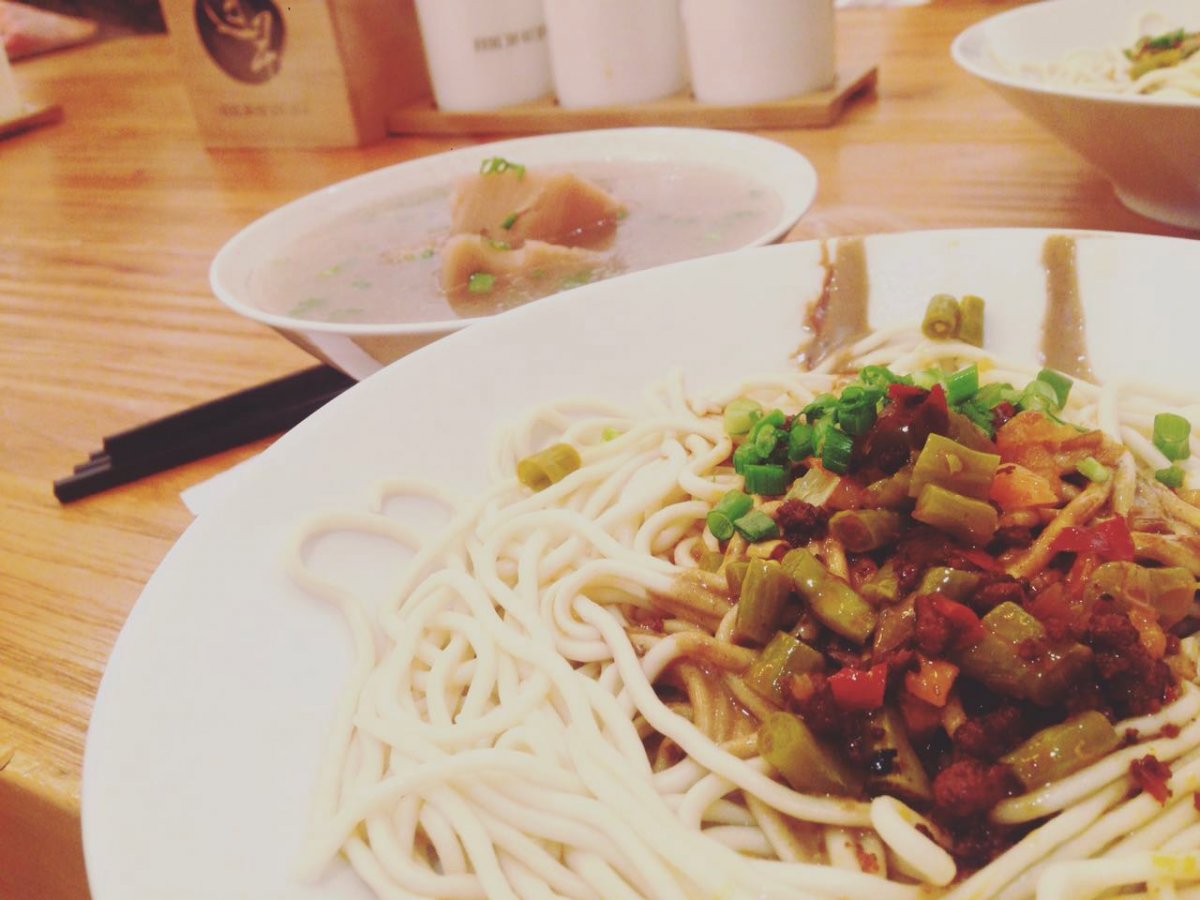 Moved onto 10 Chunxiu Lu, Morning is popular for its authentic hot dry noodles (热干面, règānmiàn) at RMB 20, which go well with lotus root soup (RMB 15) or eggnog (RMB 5), which is egg in laozao rice wine. If that can't satisfy your cravings, their selection of pot-stewed snacks will do.
Tiger Mama serves Macau-style dishes, such as tiger vermicelli in soup (RMB 30), power tiger vermicelli in soup (RMB 48) or curry fish balls (RMB 16). You can also spoil yourself with a sarradila (RMB 16), which is a pudding dessert. 
Opened in March, Taoyao Village is a Taiwanese canteen-style restaurant: you can stop by for an early snack at 7am to a late night canteen atmosphere till 2.30am. You can have warm soy-based drinks (RMB 8-10) here, deep-fried dough (油条 youtiao, RMB 6), cakes (烧饼 shaobing, RMB 22-32), three rice rolls (饭团 fantuan, RMB 16-28) or steamed buns (包子 baozi, RMB 26).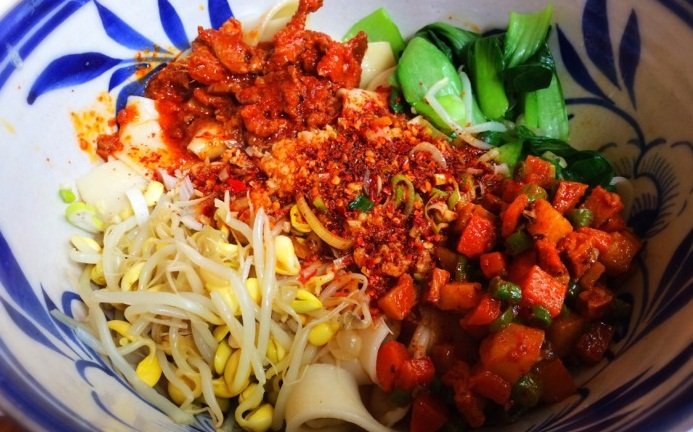 029 or Ling Er Jiu, the chain Xi'an noodle store reopened at Xingfucun around the corner of Frost and Bob's Wines. We really recommend the youpo mian (hot oil noodles, RMB 25), spicy biangbiang noodles with a lot of vegetables and some meat. 
More stories by this author here.
Email: [email protected]
Twitter: @flyingfigure
Instagram: @flyingfigure
Photos: Dianping, Tracy Wang

Visit the original source and full text: the Beijinger Blog