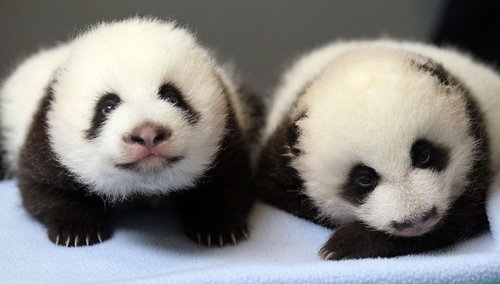 This could be another "how to plan your long-weekend trip at the last moment" column, but we've done that before and before. Refer back to our domestic destinations for 2014, with one change: Weihai's airport is closed until September, so don't go there.
A few deals around ahead of the weekend: in case anyone's heading in the direction of Atlanta, the Mandarin Oriental Hotel there is offering the "Twin Panda" Family Package, which features accommodation in a luxury suite for up to four people, breakfast, and panda soft toys. The hotel is also offering bookings with Zoo Atlanta to meet the zoo's new resident pandas, Mei Lun, Mei Huan, and their mother, Lun Lun. All the information is here.
In other travel news, if you're heading to Orange County, California this week, expect to hear a lot of Mandarin. "A record-breaking group of nearly 7,000 Chinese visitors began gathering in California this week, an example of what an analyst called "Chinese travelers' growing interest in the United States as a tourist destination despite political differences."
"Perfect (China) Co., a direct-marketing company that sells health food and household and beauty products, is bringing the huge group to Orange County for an eight-day trip, setting a new record as the largest single group of Chinese ever to visit the United States," the Beijing Municipal Government's official website reported. Se more photos of the 'event' here.
A 7,000-person tour group. Wow. How big is the flag that you'd need to follow?
Also in China travel news, highways will not be toll-free for the upcoming Duan Wu Festival holiday, as they have been for the last few holidays. For drivers who would rather pay a bit to have fewer cars on the road, it will be a relief. Regardless, we don't expect less traffic.
Enjoy the cute panda photo, one road flat safe, and Happy Duan Wu Jie.
Photos: CMG Digital, 163

Visit the original source and full text: the Beijinger Blog