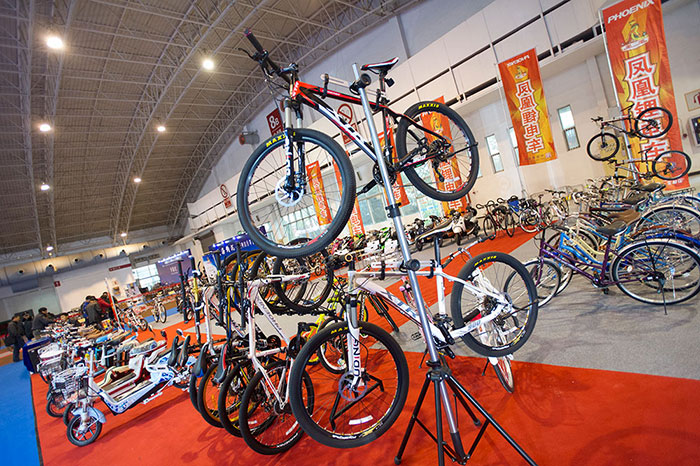 Us Beijingers love a good cycle, everyone knows it. Let's be honest, unless you're willing to compromise personal space and travel by speedy-but-deathly human sauna or spend at least 30 percent of your day stuck in traffic with a driver muttering obscenities under his or her breath, two wheels are literally the only way forward. And then we haven't even gotten started on the benefits to our mother earth.
RELATED: Beijing to Add Thousands of Kilometers of Bike Lanes to Boost Cycling
And to get cycling, you've got to have some wheels. This is where the Beijing International Bicycle and Spare Parts Exhibition 2016 comes in – the second exhibition of its kind to be held at the China National Convention Center over in the Olympic Village following its huge success last year.
There won't only be bicycles and spare parts for said bicycles, but this is also going to be a great place to pick up riding clothes or accessories, such as helmets, or meet with cycling groups. The exhibition will have international and domestic brands and online shop purchasers on display, including Flying Pigeon, Solomo, Hummer, Look, Phoenix, Giant, Merida, and Juqi.
On July 30 and 31, Saturday and Sunday, the exhibition is open between 9.30am and 4.30pm, while on Monday August 1, the doors will be open from 9.30am to 2pm. 
More stories by this author here.
Email: [email protected]
Instagram: s.xuagram
Photos courtesy of Cycle 2016

Visit the original source and full text: the Beijinger Blog