Opening mid-June, C2H6O is a hidden beer museum-cum-bar located only 100 meters down the road from Temple Restaurant Beijing.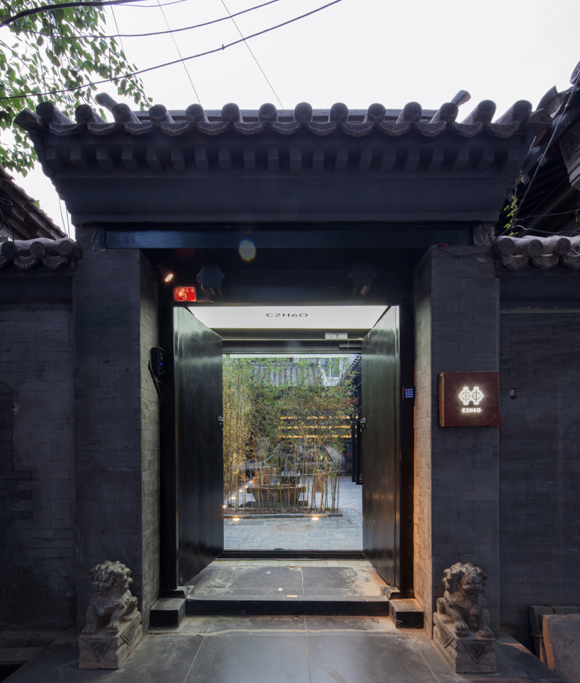 With over 700 imported beers on display, including 300 beers chilled and ready to go, C2H6O may just have the most impressive collection of beers that Beijing has ever seen, which goes some to explaining the space's name (the chemical formula for ethanol i.e. drinking alcohol). The beer wall alone is separated into 18 different categories, including demarkations such as Chinese brands, beers for friends, and their special C2H6O collection.
Using the bar's very own in-house beer ordering platform, you can search and order by type, such as pilsner, porter, bock, stout etc. Wu Qia, one of the five partners running the shop, told us that a lot of the beers were carried to the bar from all over the world, and "some of them are so limited that even we are reluctant to drink them." Expect to pay 50 kuai and up (very up) a bottle.

Thirty people can be seated comfortably in the space, but this is a strict allotment to give the place an exclusive and personalized feel, "we want to limit the number of people, and customers have to make reservation before visiting," Wu explains. The controlled crowd also means that staff are able to, "educate people by opening their eyes to how many beers there are in the world."
In case all of that eye-opening makes you peckish, there are also some snacks to get by on, including french fries, nachos (both RMB 40), cheese platters, a German sausage platter (RMB 75), and spicy pork ribs (RMB 110).
Upon entering through the giant, revolving glass doors, customers are spat out to face the neverending rows of bottles that adorn the wall behind the bar and are reflected perfectly by the sheet of glass on the opposite side, all sitting below traditional wooden crossbeams. The polished, dark design gives the whole place a surreal feel, and is the brainchild of architect and interior designer Liang Chen, who was also the man behind the Nandaihe's Seashore Library. The bright outside yard, surrounded by the bamboo, sits in complete contrast to inside and is a beautiful space for sitting back and sipping ice-cold beers in the summer (just make sure to reserve before turning up, you heathen!).
C2H6O
Sun-Thu 6pm-12.30am, Fri-Sat 6pm-2am. 3 Shatan Beijie, Dongcheng District (400 990 7004)
东城区沙滩北街3号
More stories by this author here.
Email: [email protected]
Twitter: @flyingfigure
Instagram: @flyingfigure
Photos: C2H6O, Tracy Wang

Visit the original source and full text: the Beijinger Blog