Tribe Lido is not only a destination for deliciously healthy eats, but also a hive of creativity and collaboration. Each of the recently opened venue's facets – the mouthwatering flavors of its food, the intoxicating mix of its cocktails, the eye-catching textures of its interior design – have been brought to fruition with the consultation of some of Beijing's finest talents.
Below, we detail the brilliant minds that Tribe Lido has enlisted to make it Beijing's hottest new dining and nightlife hub.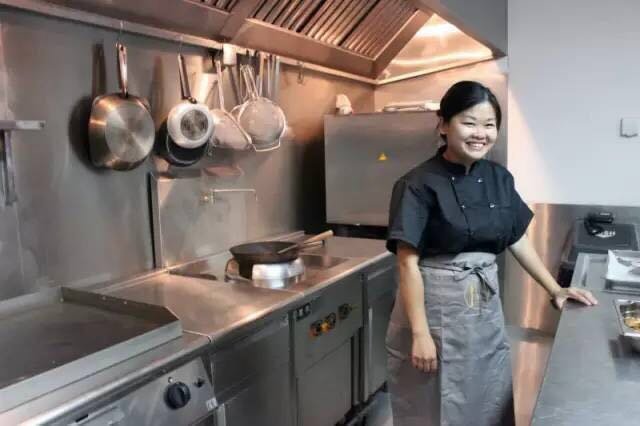 The Dish Dynamo: Chef, Cooking Instructor and Culinary Consultant Sue Zhou

During my first few meetings with Tribe I quickly learned that we have similar ideas and goals. We're both interested in creative flavors, making things from scratch, and focusing on seasonal healthy food that is not boring. We both know that eating well is about so much more than merely munching on lettuce leaves. When you share the same understanding, the cooperation works well. We brainstormed, tweaked and had tasting sessions before finalizing the new items for the spring and summer menu.
Out of all these new dishes, I am most proud of the pea soup (dubbed the "Intergalactic Green Pea Soup with Mint and Yunnan Goat Cheese with Sourdough Bread," RMB 38) and the Proudly Pineapple Smoothie Bowl (RMB 48). I love the pea soup because it has influences from Yunnan, including mint and Yunnan goat cheese. Yunnan is close to my heart. While developing the new menu for Tribe I also used my love for Southeast Asian food. A good example of this is the Right on Grilled Prawns with Thyme and Mushroom Pearl Barley Rice (RMB 128). We used miso paste and shiitake mushrooms, which are the natural source of umami flavors. But then we also used a little bit of butter and lemon zest, to give it a western twist.
I also loved working on the Hands-on Vegan Mushroom Summer Rolls (RMB 38). They are primarily influenced by Korean and Vietnamese cuisine. I used Vietnamese rice sheets, but the flavor bomb in this roll is the Korean style fried mushrooms. To top it off, I used some fresh pear as a natural sweetener. And then there's the sauce. We used fresh charred red pepper. Its flavor is both smoky and naturally sweet, giving the sauce a lot of depth.
What I admire most about Tribe's staff is their love of innovation. They want to provide healthy food that is accessible and creative. Tribe cares about the food they are serving, and you can feel that. They work with seasonal products, take the time to make all the sauces from scratch, and deliver food on bikes. It's more than a restaurant providing healthy food: they are also a platform for the community to make healthy eating and living more accessible in Beijing.


Healthy Sweets Expertise: Pastry Chef Lianne Cheng

I've always loved baking and eating since I was a kid, which is why I decided to become a chef. I've worked on both the hot and savory side, and as a dessert and pastry chef. 

Tribe's clientele want delicious desserts that are still healthy. For a chef like me, striking that balance involves being knowledgeable about which ingredients are the healthiest and which are the worst for you. People, in general, have just gotten so used to using cheap processed ingredients, but there are plenty of natural readily available substitutes such as simply replacing white sugar with honey or maple syrup. 

One of my favorite desserts that I made for Tribe is the flourless brownies (officially, the Vegan and Gluten-Free Dark Chocolate Fudge Brownie, RMB 18). I'm a huge chocolate fan, so it was important to me that this healthy dessert still be rich and brownie-like. I also enjoyed making the gluten-free pumpkin bread (RMB 28). We had to experiment a lot with it to get the right balance of texture, pumpkin flavor, and sweetness, all the while keeping it healthy. Now it's one of the bestsellers. Then there's the creme brulée (RMB 28). It's paleo, but still creamy like the original. Making the crust on top without white sugar was a challenge, but I think the brown sugar tuile on top is a nice spin on this classic dish. 




The Interior Pioneer: Designer Phil Dunn
Tribe's unique approach to the food and beverage industry transcends the restaurant, and embraces a lifestyle of living and eating healthy. Our approach to the design was to create a unique and multifunctional space that could transcend the classical dining environment. We wanted to create a space that is flexible in function, but consistent in quality. Together we created a space where you would be equally comfortable having a coffee or fresh juice on a Sunday morning as you would be having a romantic Friday night dinner.


Members of Tribe's team have a strong background in graphic design and branding. This made for a rewarding collaboration as we developed unique visual identity elements like the neon lights and the exterior "organic" signage. This collaborative process, coupled with Tribe's willingness to invest in the qualities they stand for like fresh air, greenery and solar power, aided in the creation of this successful project.


I am very satisfied with the exterior patio. I feel its dual levels, railings, furniture, and greenery work well together to offer an inviting handshake to the visitor, and a taste of what is to come in the interior.
I am proud of a detail that is likely lost on many patrons: the face of the bar. It consists concrete that was cast into a formwork of herringbone patterned wood panels. The effect is very subtle, but gives a distinct texture on the face of the bar.




If a famous film director were to shoot a scene at Tribe, it would ideally be Woody Allen working on one of his comedies. It would be a dialogue-heavy scene at the sofa near the windows of Tribe. Woody would also be the star, and in this scene he'd be explaining his paleo diet to his Italian American friend, emphasizing how important it is to stay regular. 




The Beverage Sage: Bar Consultant Garth Wilson
Tribe's bar and cocktail menu is quite different from other bars and restaurants, because there's such an emphasis on using fresh organic food.
Most of the drinks I've made for places in the past had an emphasis on fresh flavors and ingredients, but having to incorporate that organic element has been an interesting challenge and something I've really enjoyed doing.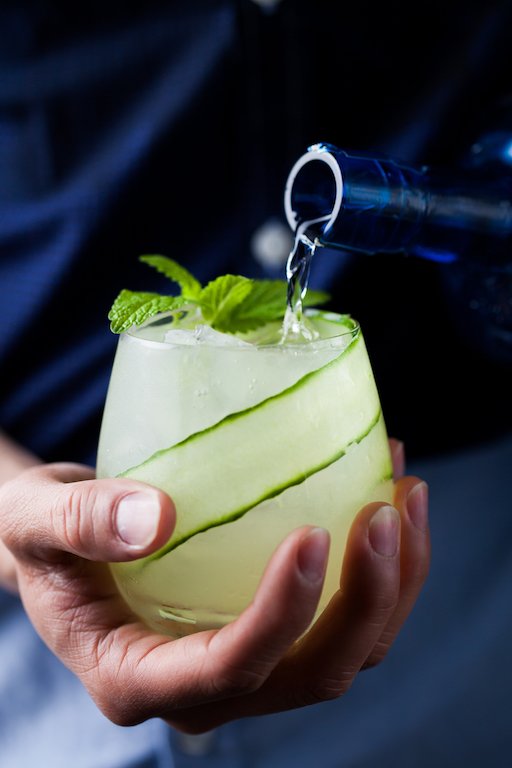 I'm a really good fit for Tribe because the bar menus I've done in the past had a strong emphasis on fresh ingredients. I don't like artificial colors or flavors.
Tribe is different because it's organic. I've enjoyed working with them because of the interesting challenge of incorporating and maximizing organic ingredients in drinks.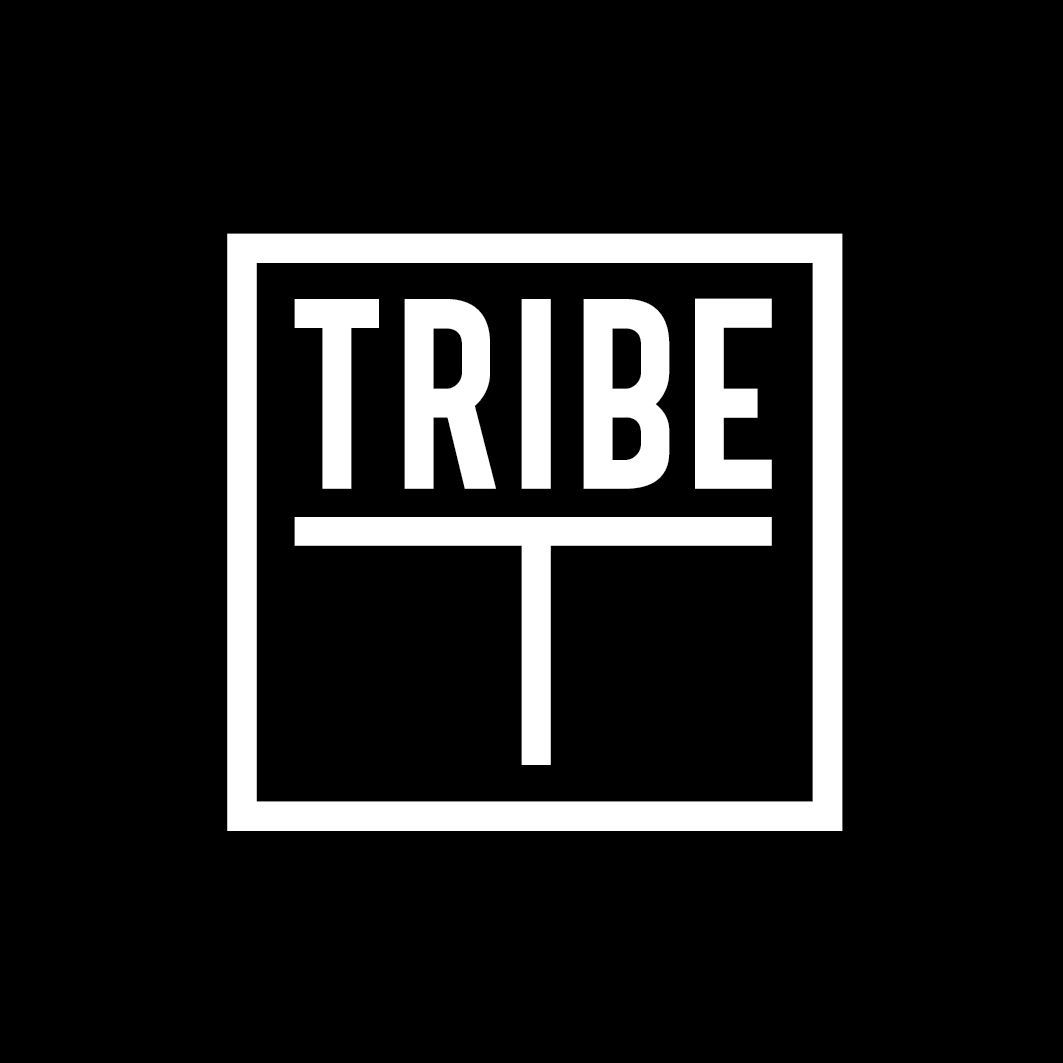 This blog series is sponsored by Tribe Lido, Beijing's hottest new dining and  nightlife venue. 





Photos courtesy of Tribe Organic and the interviewees

Visit the original source and full text: the Beijinger Blog