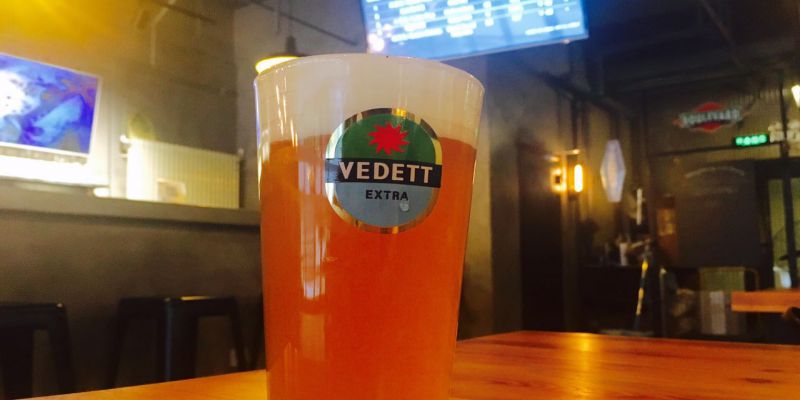 First, a big congratulations to one of our frequently-visited breweries Slow Boat on winning the 2016 Burger Cup for the second time in a row on Monday with their signature Fryburger. Things can only get better with their new Sanlitun space on the horizon.
Now, let's take a look to see what's on tap in Beijing's beer news in the coming days.
RELATED: Slow Boat Brewery Wins 2016 Burger Cup for Back-To-Back Titles
We may be done with the 2016 Burger Cup, but we haven't forgotten our beloved Rolling Rolling Craft Brewing in Yizhuang, which also has great burger (see above). They've also revamped all five beers on tap, four of which are brewed from scratch on site. The Black Math Black IPA with 6.8 percent ABV is full of grassy, herbal aromas as well as a tropical and fruity flavor, perfect for the summer. Little Boy Hefeweizen with 4 percent ABV is also great and unsurprisingly a bestseller.
Old Ale with 4.7 percent ABV is a traditional beer with a strong malt flavor. Boom Chicks West Coast Pale Ale is the most interesting of the new brews, its pale golden color doesn't prepare you for the strong hop aromas and citrus, pine, and tropical fruit accents. Even though Rolling Rolling doubled the amount to dry hops they put in this batch, they were still able to keep the ABV at 3.7 percent, meaning that you can savor more of it for longer. Can someone please start a shuttle bus so that we can visit every day?
Drunk Begining have jusr received a bunch of new and interesting beers from a small American brewery Prairie Artisan Ales, including their Prairie Ale, Standard Farmhouse Ale, Birra Farmhouse Ale, Flare Gose Ale, and more. The small brewery was started by two brothers in Oklahoma, and pride themselves on artistic designs and alternative beer styles.
Closer to home, in the hutongs, El Nido has four new beers are on tap: Yeastie Boys Gunnamatta Earl Grey IPA, Rogue 4 Hop IPA, Eyond Pale Ale, Evil Twin Hop Flood IPA, and Tuatara Pilsner.
Blind Monk Amber Ale has also been back on tap at Great Leap since Wednesday, the second batch of co-brew with Baird Beer, which was founded in 2000 in Japan. They use Sichuan peppercorns, Japanese sansho, Qingdao hop flower, and a thick molasses made from Japanese kokuto (black sugar) to brew this 7.6 percent ABV beer. The beer is named after an eighth century monk who was instrumental in bringing Buddhism to Japan. We can only assume the blind part comes later.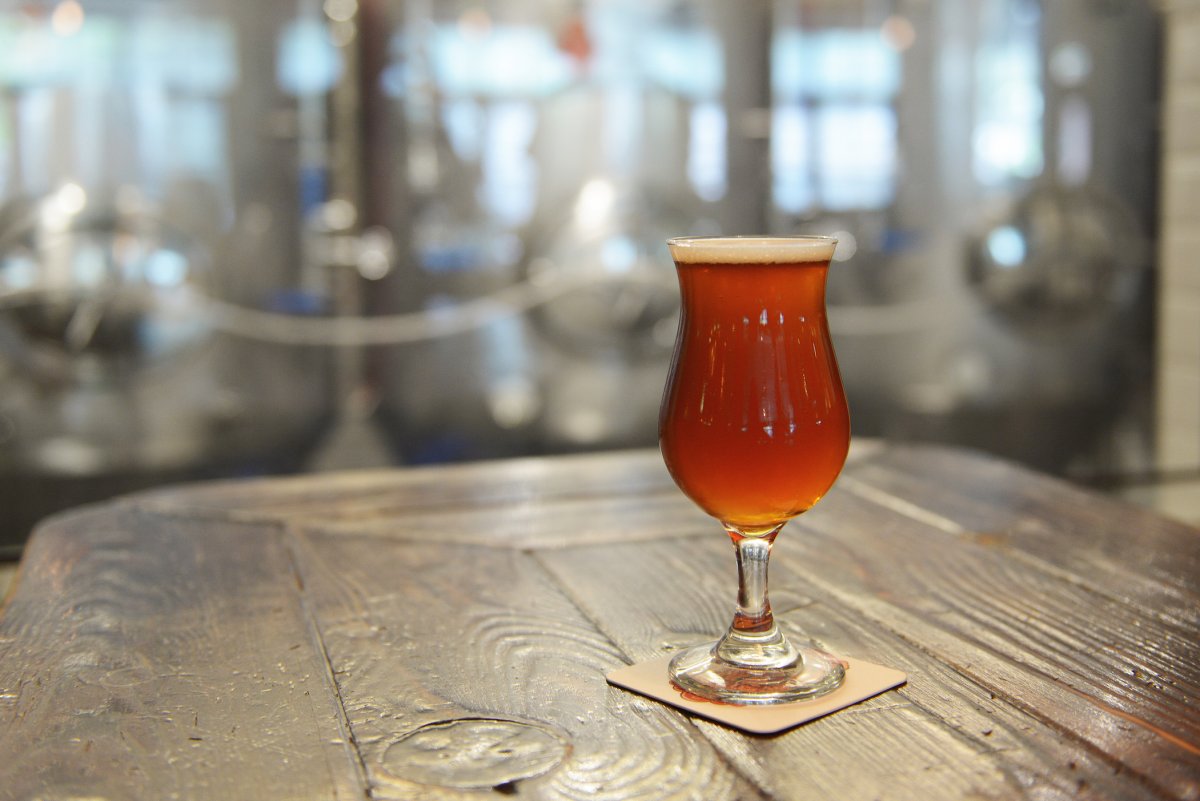 Staying at GLB, if you're a fan of the Hop God, you might enjoy this barrel-aged version too, a Chinese Imperial IPA with floral notes and lingering bitterness from the Qingdao hop flower, which was stored in an oak barrel for six weeks, and enhanced with vanilla and mandarin oranges. To make it even more special, it will be served using an Angram beer engine (a famous hand pump from the UK) this weekend at GLB #45 (or, "the pizza one"), which would give it a softer carbonation and a smoother texture. They only brewed one barrel, try it before it's gone.
For art fans, there will be a summer art night at various museums (see poster above for more information) at 798 on June 25, 8-11pm, with free entry to the galleries, and free performances, films, live music, and most importantly, free pints of Jing-A for the first 100 visitors.
If you can't make it to 798 on Saturday, there's also pop-up disco at Bao House, Sanlitun Taikooli North from midday to 8pm, a Jing-A beer and a pulled pork bao combo will set you back RMB 50. 
More stories by this author here.
Email: [email protected]
Twitter: @flyingfigure
Instagram: @flyingfigure
Photos: El Nido, Drunk Begining, Jing-A, Great Leap, Tracy Wang

Visit the original source and full text: the Beijinger Blog