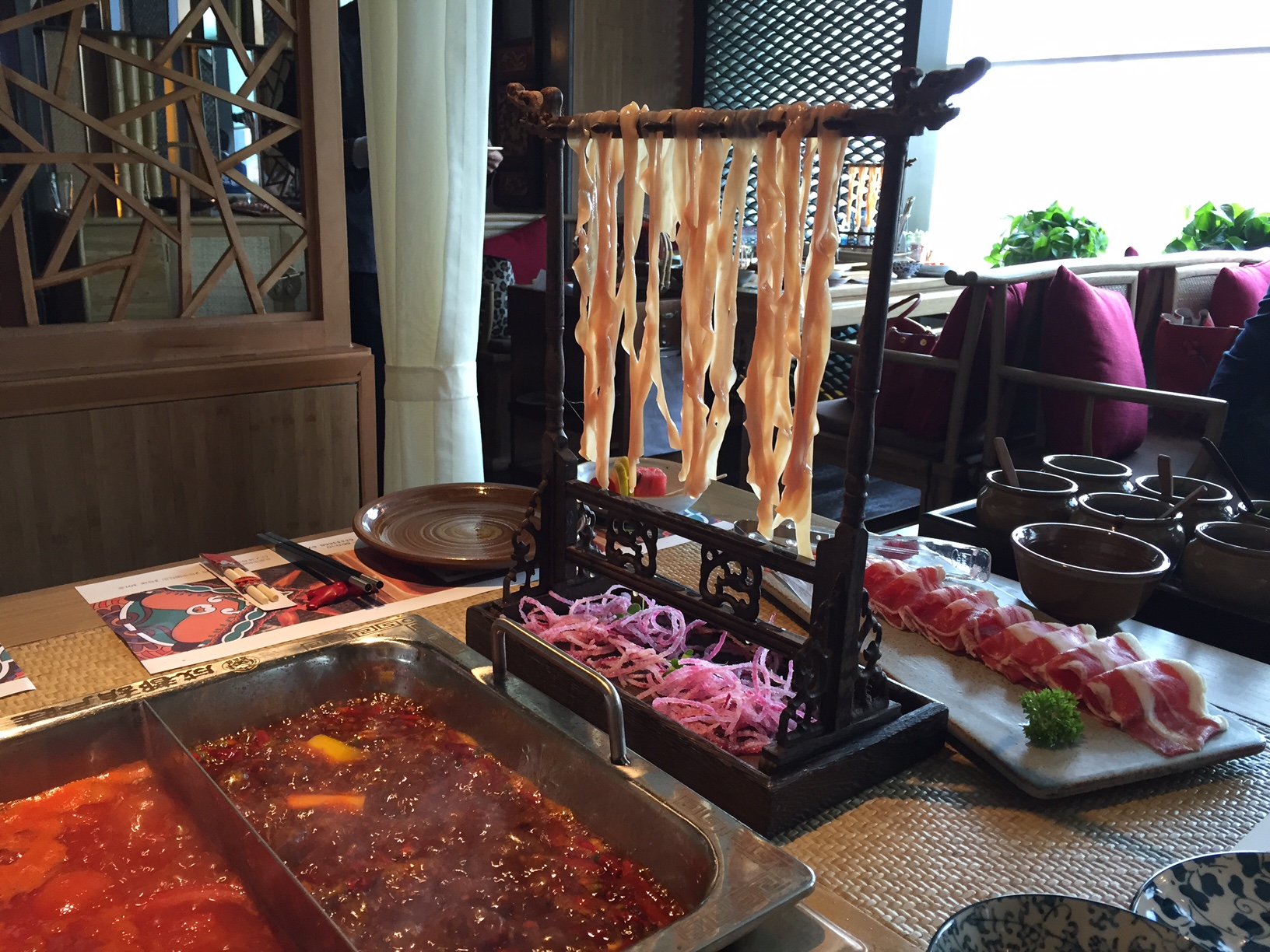 A new hot pot restaurant, Yijiaren, at China View (which also houses Annie's and Tribe Organic) proudly claims to be Beijing's most beautiful hot pot restaurant, and the reality certainly isn't far from the truth.
Wooden Chinese-inspired furniture and dividers make for cozy and private dining areas in a traditional setting, creating a comfortable space whether you're dining in a large group or small. However, we would definitely recommend turning up with a large group, as portions are big, which means the more people, the more you can put in your broth.
We opted for the half tomato, half spicy broth. The tomato side was mild and refreshing, and great to drink even on its own. The spicy side had a nice creeping burn and made our lips tingle, but not to the point of tears rolling down our cheeks. The combination made for a great blend to switch between, keeping our tastebuds attentive.
The menu has plenty for those who go all out and embrace the offal, and those who prefer to stay on the safe side, both at affordable prices. A large portion of fresh tripe (which comes in a particularly fancy bowl with dry ice) will set you back RMB 88, or bag a half portion RMB 45. The prices of duck blood also surprised: at RMB 36 for a full portion, and only RMB 18 for a half.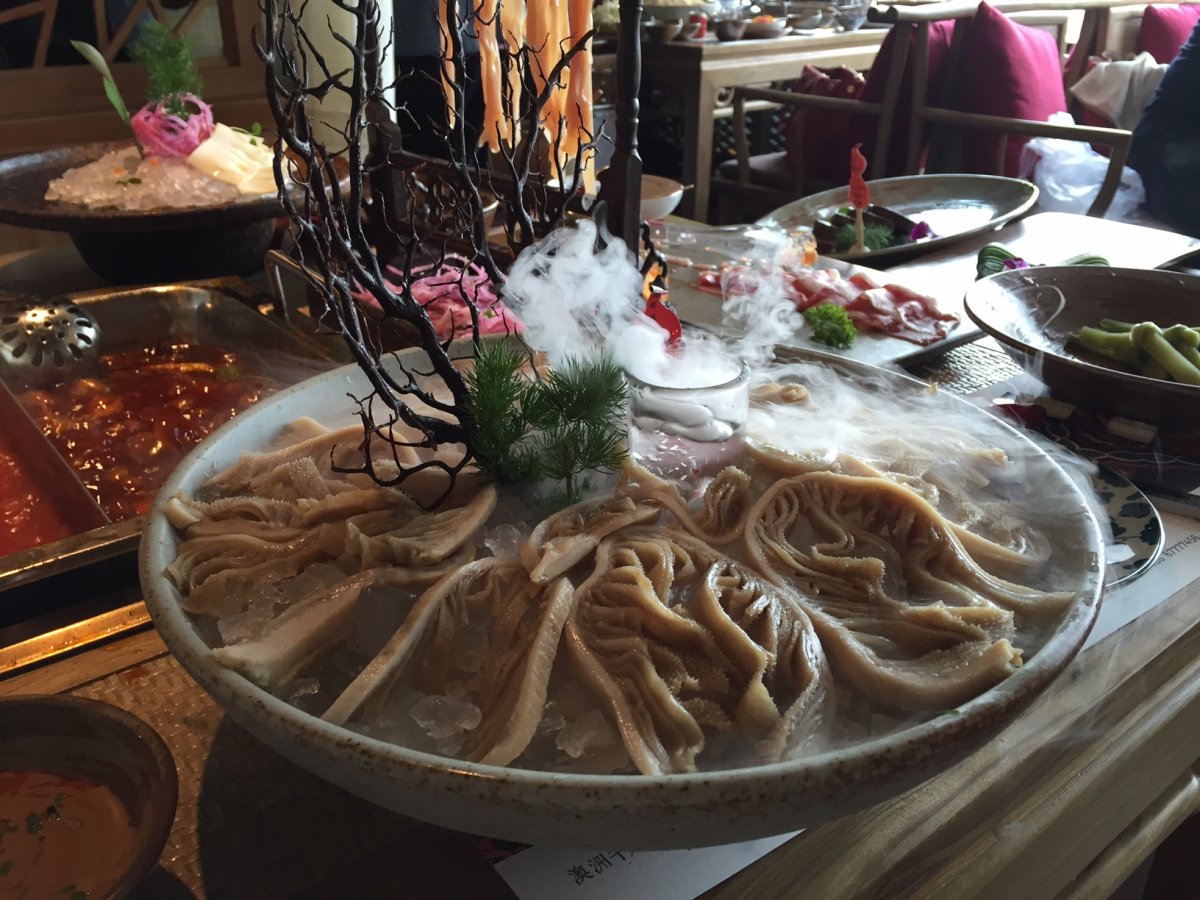 On the vegetarian side, dongdoufu or 'frozen' tofu, which comes fresh, is only RMB 22 for a full portion, and RMB 11 for a half portion. You get the idea, this place is affordable, and the quality is good. We particularly enjoyed the fresh tofu, which also came presented beautifully, and had a crumbly texture and mild taste.
At the end, we enjoyed squirting in a little bit of ink to the hot pot base, to turn it black in order to ensure none of it was used again. Honestly though, we're not sure about the need to do that, we'd rather not think of all the re-used hot pot broth we've consumed after years in Beijing. Thankfully Yijiaren has found a way to guarantee that their broth is fresh every time!
Yijiaren
Daily 10am-2am. 3/F, China View, Bldg 3, 2 Gongti Donglu, Chaoyang District (6777 7456)
朝阳区工体东路2号中国红街大厦3号楼3层
More stories by this author here.
Email: [email protected]
Instagram: s.xuagram
Photos: Margaux Schreurs

Visit the original source and full text: the Beijinger Blog