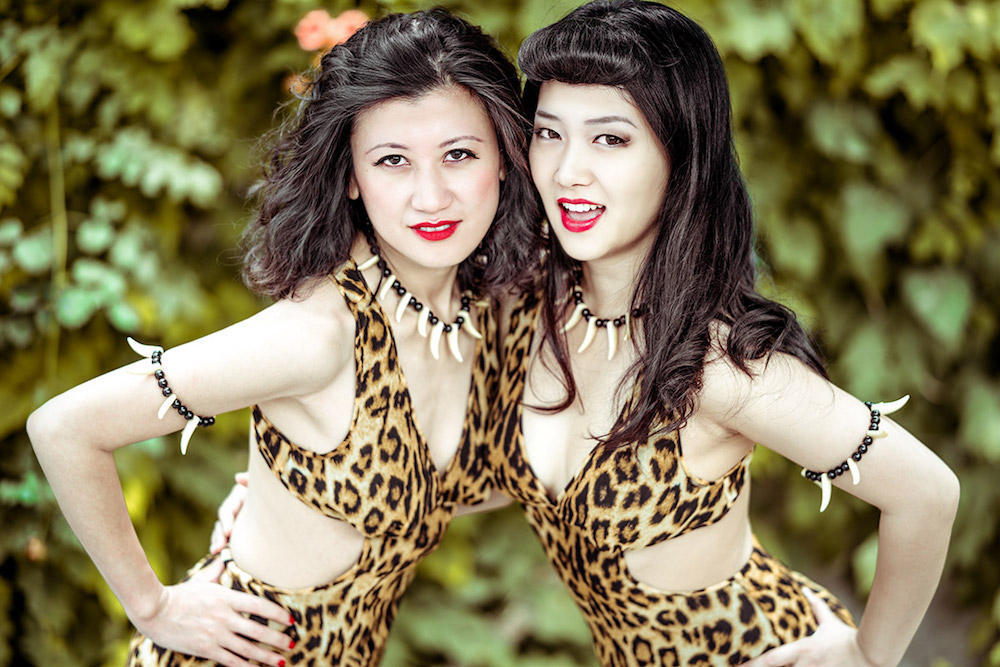 There seems to be something brewing in our beloved city, a disturbance in the force if you will or maybe just another weekend packed full of inebriated craziness coming our way. Whatever it is, we're sure it will result in a massive headache come Sunday. So prepare yourselves by taking a gander at this glorious list of upcoming events.
Jun 23: Bye Bye Disco Presents: Lucas Luraka (Premium Sofa Club)
Check out this prolific Hong Kong-based DJ and club owner as he makes his Beijing premier spinning only the best in disco, house, and new wave classics from throughout history. His musical knowledge can only be matched by his oddball style on and off the decks. He will, of course, be joined by the sassy skills of DJ Pei. Free. 10pm. Dada
Jun 24: SVBKVLT Presents: Prettybwoy
One of Tokyo's most unique and exciting producers, Prettybwoy produces club music somewhere in between Mr. Mitch's emotional, weightless grime and Scratcha DVA at his most visceral. It's all bass music to us, but we're pretty sure we can take SVBKVLT's word for it as they are in fact an internationally respected authority on all things related to these grimy sub-genres. RMB 50. 10pm. Dada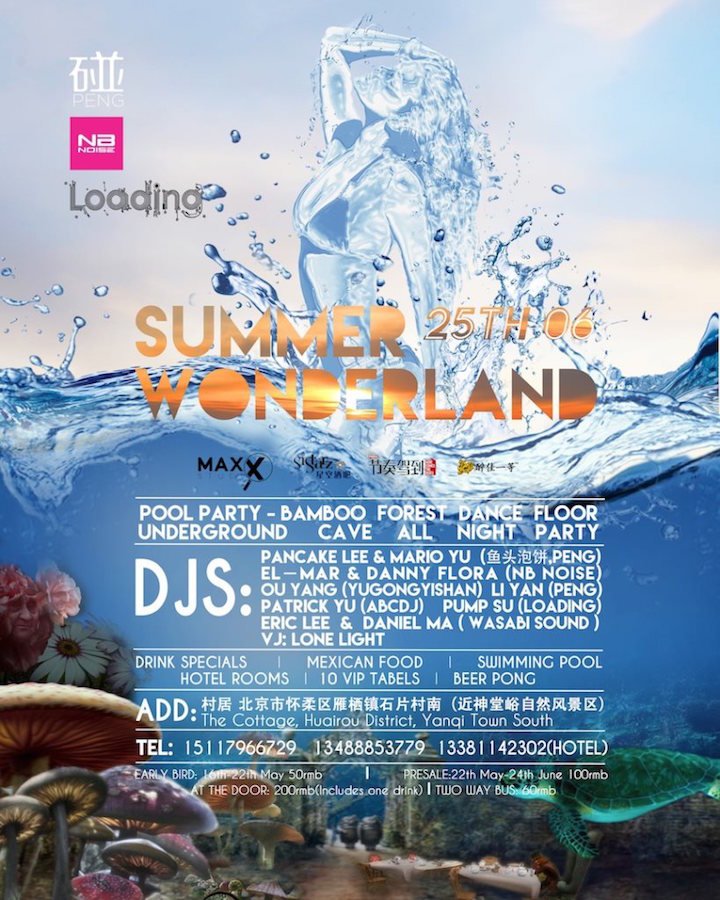 Jun 25: Summer Wonderland
If you thought wonderlands could only happen in the winter, then you are sadly mistaken. NB Noise is joining forces with Peng to throw a massively wet pool party out in Huairou. You can expect all of the essentials plus Mexican flavored grub from Dr. Cactus to keep things going all night. As for music, there will be a delicious batch of tunes from DJs including Pancake Lee, Mario Yu, Elmar, Danny Flora, Eric Lee, and more at the on-site after party which will go until 6 in the morning. As there are lots of different ticket packages available, add NB Noise (@NB_Noise_Group) on WeChat for full info on ticketing, accommodation, and bus to and from the event site. 2pm-6am. The Cottage
Jun 25: Moonglow Burlesque's Anniversary Jungle Party
Get infected with jungle fever as the folks behind Moonglow Burlesque turn up the heat with all new and very savage dance routines to celebrate six years on stage. This dance troop, known for showing a little skin, found their inspiration in vintage performances from iconic characters like Bettie Page, Josephine Baker, and Carmen Miranda. This steamy affair is not for the prudish or those with serious heart conditions. RMB 100. 9pm. Fubar
More stories by this author here.
Email: [email protected] 
WeChat: kippwhittaker
Weibo: @KippWhittaker 
Instagram: @KIDDWHIZ
Photos courtesy of organizers

Visit the original source and full text: the Beijinger Blog