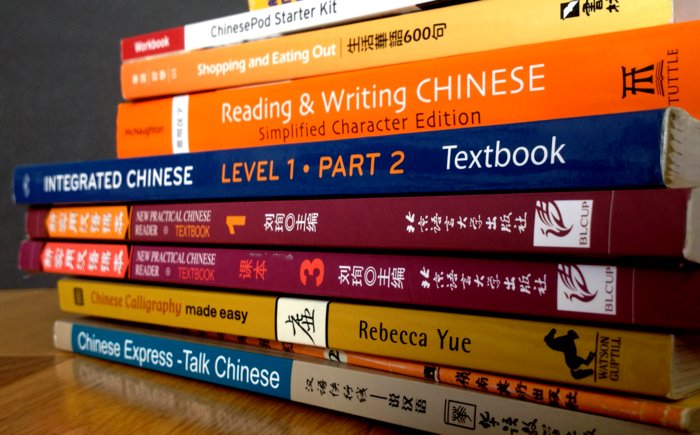 As part of the Beijinger's Mandarin Month series that runs daily ahead of our June 25 Mandarin Mixer, we present some useful Chinese learning tips. Today's post offers advice about maintaining your Mandarin fluency after you've left Zhōngguó. This post was created by Project Pengyou.
For foreign learners, Chinese is about as easy to forget as it is hard to learn. Check out the tips below to keep your Mandarin intact.
1. Practice: Join a language exchange club (Or start one)




Meeting new friends, getting a fresh perspective on both China and the US, practicing Chinese – the benefits of getting to know the Chinese students at your school are endless! With over 274,000 Chinese students attending university in the US during the 2013-2014 academic year, there are bound to be a few new faces to help you sustain all the hard work you've put into learning Chinese, but also empathize with you on what it's like to go to school half way across the world.
2. Ask: Get individualized help.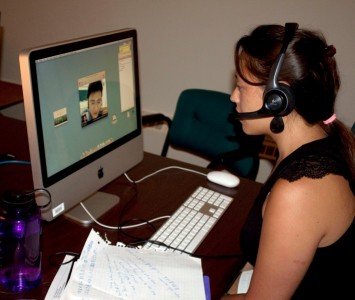 Many programs exist to help you get one-on-one help with your Chinese upkeep. Some programs like Hamilton College's ACC Distance Learning Program even give you access to a professionally trained teacher in Beijing. One-on-one sessions help ensure you get to focus on the aspects of language learning important to you and to have a teacher that is familiar with your skill level is extremely useful.
Reaching out to professors is another valuable way to find a mentor who understands the student perspective returning from abroad. After being surrounded by like-minded classmates and teachers in China, going back to a traditional college classroom where some people think of learning as a chore is frustrating. Make sure to show your new teachers your enthusiasm – who knows where simply asking for an independent study or other opportunities can lead you?
3. Keep in touch: Use Chinese social media.




Perfect your pronunciation by using WeChat to practice speaking with a friend you met in China. For more advanced learners, keep up with current events and pop culture news on Weibo, browse Q&A sites like zhihu.com (a Chinese language version of Quora). The number of internet users in China is more than double that of the entire population of the United States, so there's bound to be something out there that piques your interest.
Click here to read the remaining three tips. This article was written by Olivia Robertson of Project Pengyou, and originally appeared on its website.  
Be sure to attend our free June 25 Mandarin Month mixer. And keep checking our Mandarin Month page for new articles about the wonderful world of Chinese language learning.
Mandarin Month is brought to you by Pleco, Project Pengyou, Ninchanese, BenCham, BritCham, and MexCham.
This post has been sponsored and produced by Project Pengyou.
Photos: Project Pengyou

Visit the original source and full text: the Beijinger Blog