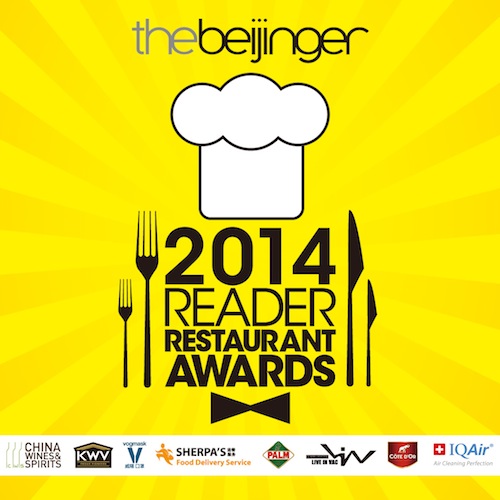 Not everyone can be a winner. That being said, here are a few restaurants I feel missed out at this year's Reader Restaurant Awards.
Best Yunnan: Yun'er Xiaozhen
Every Gulou-dweller's favorite Yunnan restaurant (well, this Gulou-dweller at least). The classic Yunnan-style dishes are second to none (particularly the cold shredded lime chicken) and the rustic atmosphere makes you long for a getaway in Dali.
Best Salads: Obentos
I'm a huge fan of Obentos' healthy salads, particularly the Japanese-inspired dressings. The large size Pumpkin Tofu Salad makes a very filling lunch for only RMB 48, or splurge on the Seared Sashimi Tuna Niçoise Salad (RMB 70). Now if they'd only open a branch in Sanlitun … 
Best Outdoor Dining: Susu
Susu may have taken home the award for best Vietnamese, but I think it also deserves a mention for best al fresco dining. The shady courtyard and rooftop terrace are the perfect spot to while away an afternoon with a cocktail or a Vietnamese coffee.  
Best Place for a Romantic Meal: Dali Courtyard
Secluded hutong setting, dim lighting and a economical wine menu – what more could you ask for from a first date setting? The set menu takes the stress out of ordering, too.
Best Sandwich: Cuban sandwich at Modo Urban Deli
Two types of pork and cheese? That's my kind of sandwich. Never mind best overall sandwiches, this one should have a category all of its own. 

Visit the original source and full text: the Beijinger Blog