Jing Yaa Tang has brought a welcome addition to the spectrum of lunch offerings in the Sanlitun area with a new set dim sum menu. For RMB 118 per person (plus 15 percent service charge), order as you like from a tick-box menu of dim sum favorites, created by a chef brought in from Guangzhou.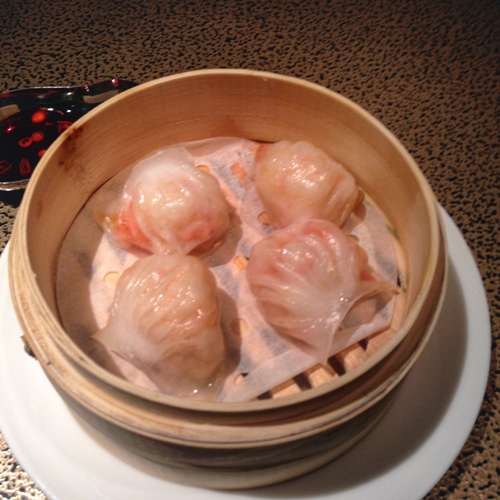 From the "steamed and beautiful" section, translucent hargow (shrimp dumplings) brim with crisp shrimp, while the cha siu bao (barbecued pork buns) bring just the right balance of sweet and savory.
Delving into the selection of "baked, deep-fried and delicious" dishes, petite cubes of pan-fried turnip cake, served with home-made XO sauce, do not disappoint. The cha siu made another appearance in the barbecued pork pastry, but we preferred the silken shrimp and water chestnut cheung fan (rice roll).
If you have room left over after all those carbs (don't worry, we're not judging), order the satiny mango pudding and slip away into an afternoon food coma.
The dim sum menu is available at Jing Yaa Tang from noon to 3pm, seven days a week – good for a business lunch or a weekend gourmet session.
Photos: Robynne Tindall

Visit the original source and full text: the Beijinger Blog