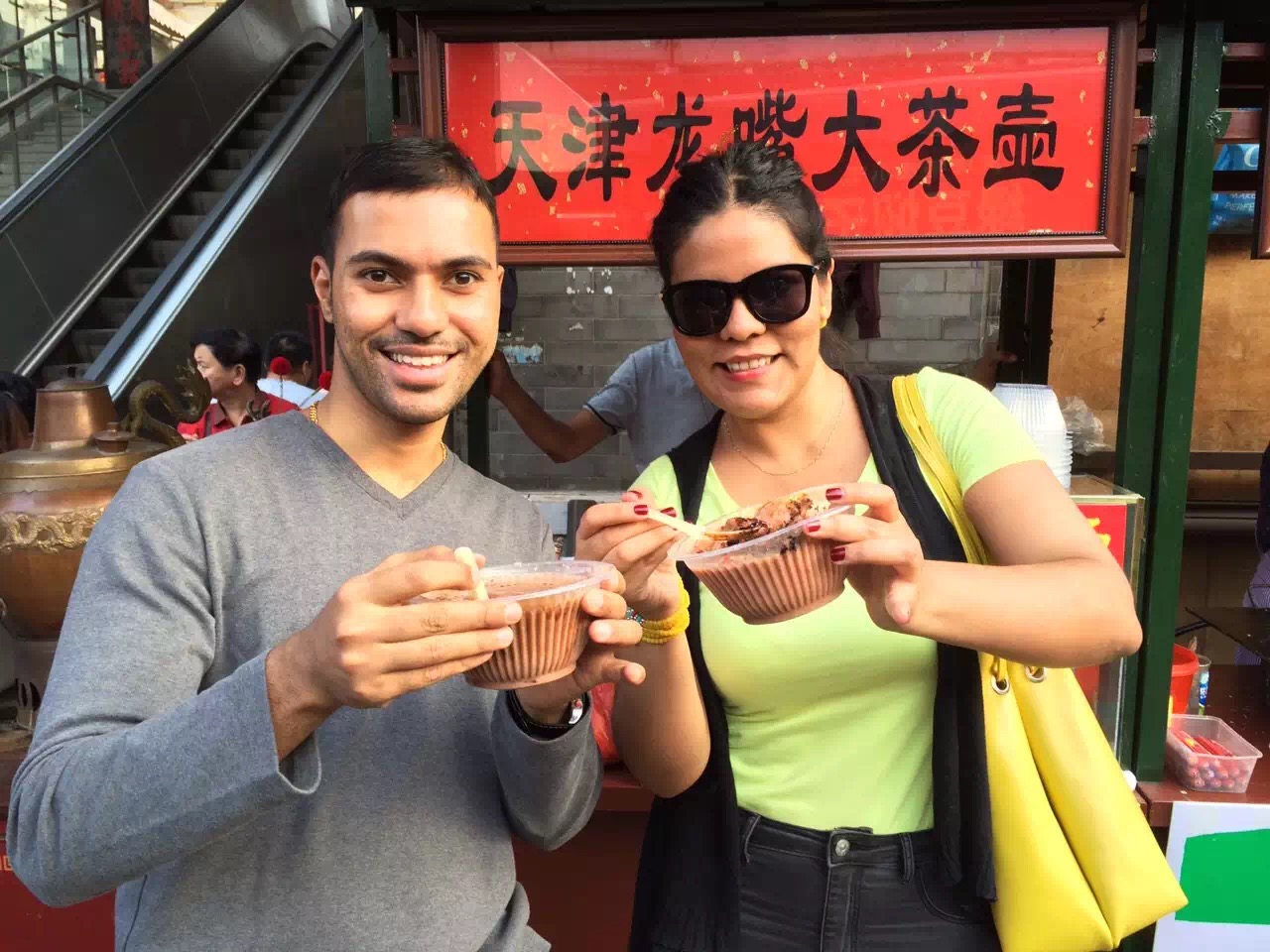 As part of the Beijinger's Mandarin Month series ahead of our June 25 Mandarin Mixer, we present Hao Laoshi, a series of Q&As with teachers and students at Mandarin learning centers across town. Today we're talking with Mudhun Ananthaiyer Ganesh, a student at Ideal Mandarin.
Why did you choose Ideal Mandarin?
I felt they offered me a good package including study material, study plans, certified teachers, an affordable price, and freedom to choose where to take classes, which saved me a lot of travel time. And the teachers are very friendly and knowledgeable. 
What was the funniest mistake you made when trying to speak or understand Mandarin?
I used to work in a hotel, and whenever a kuaidi person delivered items I'd send them to my colleagues. If they weren't available, then I'd keep the package in the business center and inform them later. One day it was a parcel for a female assistant manager and I knew it was a pair of pants (裤子, kùzi). I took it to the assistant manager and tried to tell her in Mandarin: "Your pants arrived." Her face turned red, and all her colleagues laughed. Later I came to know that I told her: "Your underpants have arrived," (你的内裤到达, Nǐ de nèikù dàodá). I often confused such things when I was a newbie. So I had to go back and apologize.


What has been the funniest thing you've overheard Chinese people say when they assumed you couldn't understand them?
It happens so often, especially in elevators. One day me and two beautiful girls were on the lift, and they started saying: "That boy is so handsome," and "Where is he from?" I played dumb as the elevator went up. They kept on commenting, and I kept laughing inside. At last one girl said: "If this boy can speak Chinese, I'd definitely date him, or at least go for a coffee." She kept pushing her friend to ask for my phone number. But she was also too shy to ask. When the lift was about to open I told them my phone number in Chinese. They both laughed and ran away. I was highly disappointed! 
How has learning Mandarin been useful for you?
My life before and after learning Chinese has been like two completely different worlds. At first, I practiced for six months and nobody could understand me. After nine months, people could understand me but I couldn't understand them. I quit learning two times, thinking I'd never be able to speak Chinese in my lifetime. But eventually I tried again, and my Mandarin slowly improved. After a year, I was pretty much able to communicate with people. It helped me find more friends, and I could start exploring nearby places on my own. Chinese people were nice enough to help me whenever I was stuck .
Is it possible to have a job and successfully study Mandarin?
It is possible, but it requires a lot of hard work. However, hard work always wins. If you are in China, it is ok to study in your free time. Even taking 20 minutes to study per day will do wonders.
Ideal Mandarin (located at the Beijing Lakeside Garden, offering X2 student visas to its students, and more) is one of the many schools participating in our June 25 Mandarin Mixer at Home Plate BBQ. Come meet some Ideal Mandarin teachers and reps from a dozen other Mandarin schools at our free event. Pre-registration is required, click here to do so, so that you can take advantage of free booze and other goodies.
In the mean time, be sure to follow our month-long Mandarin Month coverage here.
Mandarin Month is brought to you by Pleco, Project Pengyou and Ninchanese.
Photos courtesy of Mudhun Ananthaiyer Ganesh

Visit the original source and full text: the Beijinger Blog