Change my Hong Kong visa? This question is less either / or from an immigration perspective but more an issue of full time entrepreneur or not…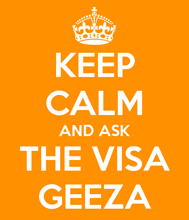 QUESTION
Hi Stephen,
I am currently already on an employment visa (valid for two more years) and would like to start my own company too.
My current employer is supportive.
 1) I understand I can't work for my own company as of now and i need to submit a letter to ImmD.
Is it better that I submit a letter to ask permission to work for my own company (that I will setup) or should I go in for a transfer of sponsorship.
Are the processes of  ImmD significantly different for the two above – light versus heavy ?
The main benefit of a transfer of sponsorship will be to bring in my dependant wife next year after planned marriage (as compared to being exposed to getting fired at the current place).
2) In either of cases above, shall I be able to issue invoice and bill clients as soon as my company and payment system is setup?
Kindly let me know your views.
More Stuff You May Find Useful or Interesting
| | |
| --- | --- |
| | |
| PODCAST ANSWER | |

Visit the original source and full text: Hong Kong Visa Geeza