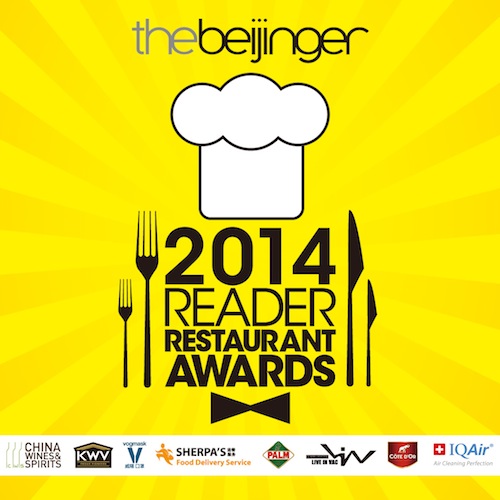 As you can imagine, as soon as people find out you're going to be a dining editor you become the go-to person for restaurant recommendations. So I thought it only right that I give my two cents on the winners of this year's Reader Restaurant Awards.
Mercante – Outstanding Restaurant of the Year (Non-Chinese, Casual Dining)
"It's always a tough one to call, but I would say Mercante is one of my top three restaurants in Beijing, so I was thrilled to see them get an award. It's simple, homemade food featuring high-quality ingredients – exactly the kind of food I wish I could whip up at dinner parties."
Café de la Poste – Best French (Casual Dining)
"I'm glad that Café de la Poste took home the award for Best French (Casual Dining) – very well deserved. It was one of the first non-Chinese restaurants I went to when I arrived in Beijing as a lowly intern and the food has remained consistent ever since. Rough around the edges it might be, but that's part of the charm."
Moka Bros – Best New Restaurant (Non-Chinese, Casual Dining), Best Café (among many others)
"It was great to see the team behind Mosto/Moka/Modo Urban Deli take home so many awards (winner or outstanding in 11 categories!). Since it opened last year, Moka Bros has become my first choice in Sanlitun for lunches, meetings, happy hour drinks … pretty much any occasion really!"
Migas – Best Spanish/Tapas
"Sticking with great places in Nali Patio, Migas is really pushing the boundaries of creative cuisine in an accessible way. I hope to see more and more Beijing restaurants following suit." 
Annie's – Best Italian (Casual Dining), Best Delivery (among many others)
"Hangover? Raining? Better call Annie's. A very reliable guilty pleasure."
 
See the full list of awards winners here.
Check back on Wednesday for the restaurants I think missed out at the awards this year.

Visit the original source and full text: the Beijinger Blog