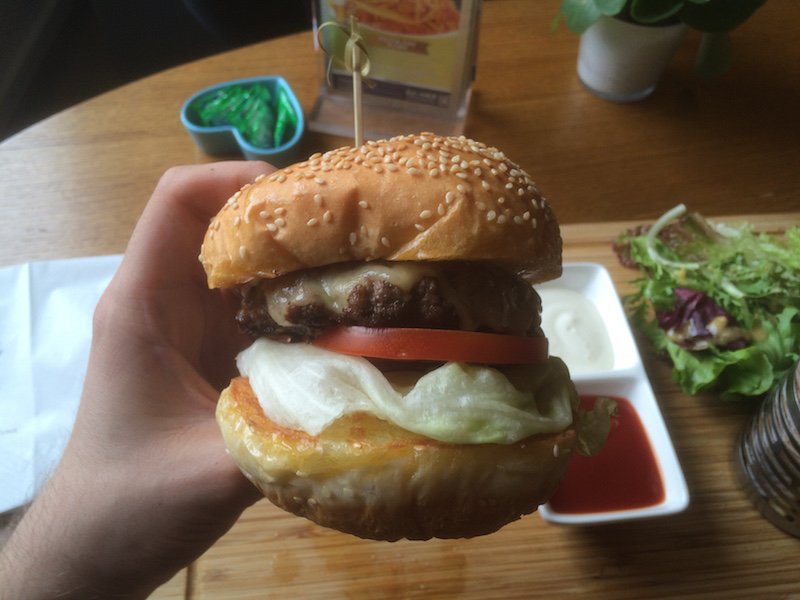 As part of the Beijinger's month-long Burger Cup (which kicked off May 16 with burger specials around town), we take a closer look at some of this year's participants. Today we're grilling Jay Liu, general manager at Blue Marlin, one of the many restaurants vying for the Burger Cup championship (voting for which is underway).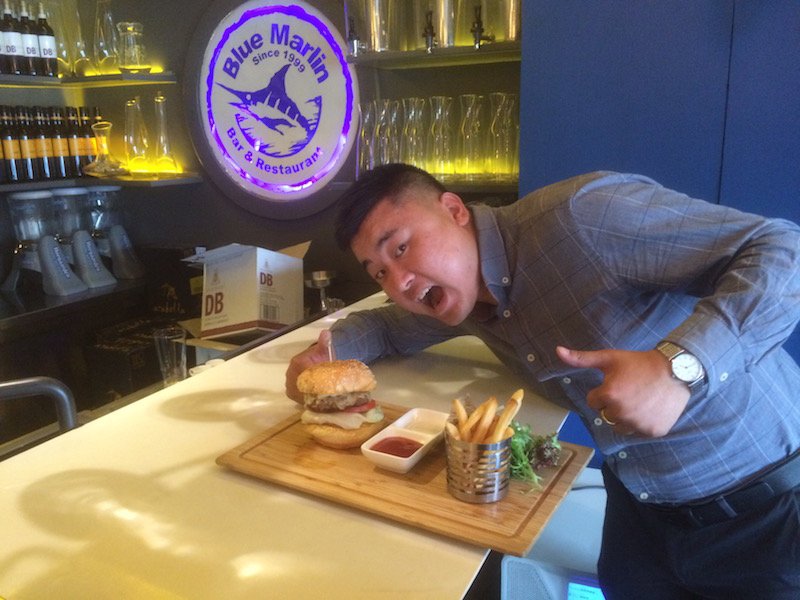 Much like the local pub grub scene that he spent the past decade working in, Jay Liu's career has evolved in long strides. The current Blue Marlin general manager began as a waiter at Luga's in 2006, barely knowing a word of English and having even less awareness of how to serve the venue's mostly foreign clientele. But he learned little by little, teaching himself conversational English by chatting up customers, and carefully listening to his supervisor's instructions. He enjoyed burgers there and at a few other eateries like Eudora Station, but there were scant options for such Western fare compared to today.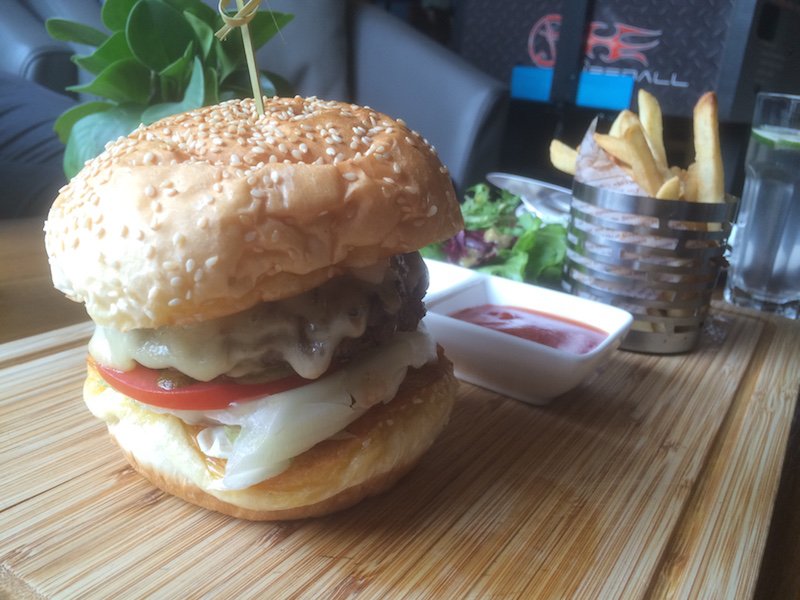 While he was thrilled by Luga's rowdy, celebratory Sanlitun crowd as a younger man, Liu now feels that Blue Marlin is a better fit. That's because it caters to a mellower clientele of business people, diplomats, and families in Liangmaqiao. Those patrons are partial to the restaurant's classic cheese burger (RMB 88), which boasts some of the most buttery buns in Beijing. This firm-yet-fluffy bread aptly holds the burger together, keeping its juicy patty and gooey mozzarella from causing a mess.
Delicious as that burger is, Blue Marlin's beverage options are equally satisfying. Aside from a host of beers, wines and cocktails, the restaurant also prides itself on its family friendly bevies. Among them are nine smoothy varities, some boasting creative combinations like coconut seasalt and matcha, oreo and oatmeal, and kiwi and cucumber, along with more straightforward options like berry and mango (all priced at RMB 56 per glass). On top of that, the restaurant also has seven milkshake options like strawberry and chocolate, along with quirkier entires like osmanthus and mix oatmeal (all RMB 55).
Wide ranging as that drink menu may be, the restaurant's business strategy is even more vast. Liu says Blue Marlin's top brass plans to open a whopping eight new Beijing branches by next year. And as those new outlets open across town, Liu looks forward to seeing many more patrons try the restaurant's tasty classic cheese burger.
RELATED: Who's Been Grilled So Far?
The Beijinger's 2016 Burger Cup is brought to you in cooperation with the following sponsors: Oasis Hospital, McCain Fries, Santa Fe Movers, Etonkids, Lonely Planet, Xian Cheng, and Asian Tigers.
Photos: Kyle Mullin

Visit the original source and full text: the Beijinger Blog