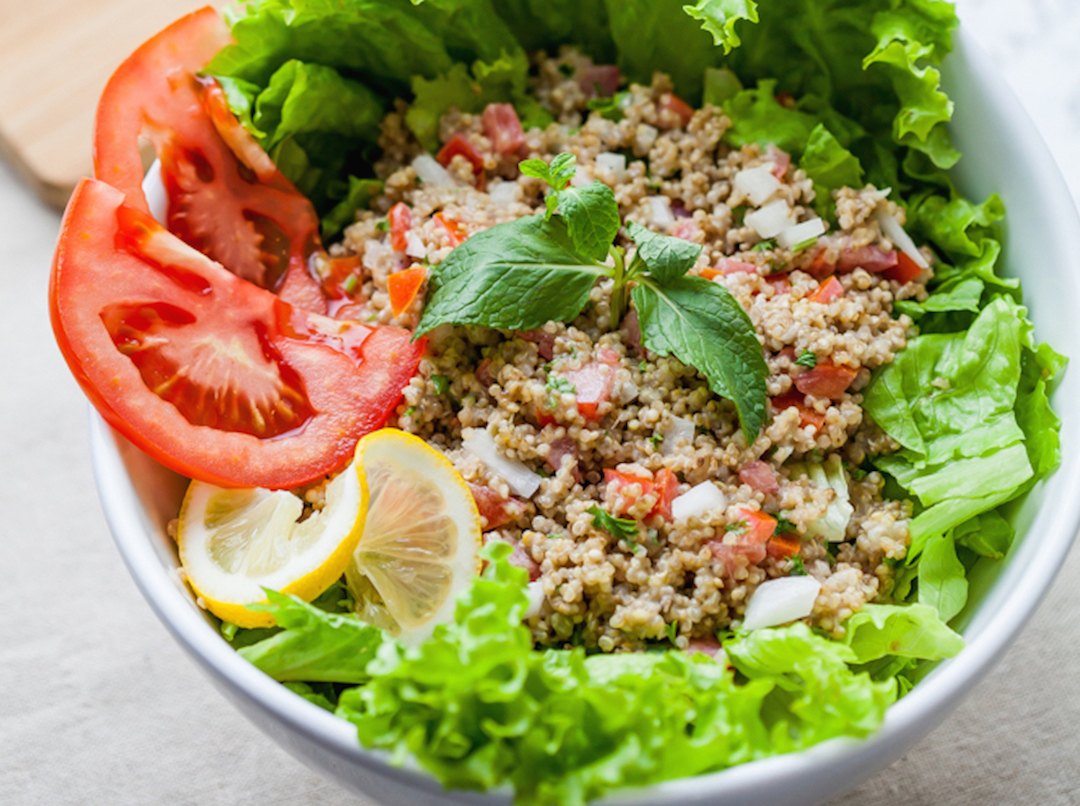 First things first, after a successful Burger Festival last Saturday, voting is now open in the first round of the Burger Cup: click here to cast your vote and help your favorite joyous stack of meat and cheese take the crown.
For something completely different, Buena Onda, the South American-inspired cevicheria and pisco sour bar that popped up in Cafe Flatwhite last year is back. It will open its doors inside culinary incubator Hatchery on Wednesday (Jun 1). If this is anything like its original incarnation, it'll be small seafood dishes, dips, and strong drinks. We know we can't wait to be holding one of those pisco sours again.
Buena Onda isn't going to be one of the only new bites around town: head over to one of the many Comptoirs de France branches to check out their new summer menu. The menu has a particular health focus, using the freshest seasonal ingredients. For example, there's a kale and avocado salad (RMB 50), as well as a quinoa tabbouli (RMB 50, pictured above) which is certain to get your daily vegetable intake up.
If you're looking to try something else new this week, why not head over to Sanyouding for some teppanyaki? Can't hurt to step out of your culinary comfort zone.
More stories by this author here.
Email: [email protected]
Instagram: s.xuagram
Photo: Comptoirs de France

Visit the original source and full text: the Beijinger Blog