As part of the Beijinger's month-long Burger Cup (which kicked off May 16 with burger specials around town), we take a closer look at some of this year's participants. Today we're grilling Carl Setzer, owner of Great Leap Brewing, which will not only be slinging burgers at our May 28 Burger Festival, but is also vying for the title of Burger Cup champion (voting for which begins on May 30).
Great Leap Brewing entered the burger business in Beijing when its #12 Brewpub opened in 2013, and has finished in the top eight of the Beijinger Burger Cup ever since. With five burgers on the menu, including the vegetarian Knife and Fork Sandwich, and at least 18 beers to choose from at any given time, it's an appealing option day or night. Below, Setzer tell us more about their signature product.
How long have you been a burger flipper? 
I flipped burgers for various snack stands at various sports stadiums in Alabama, but I'm not the chef. I'm proud to have worked with truck stop gourmet Kin Hong for the past three years in developing some of the finest burgers Beijing has to offer.
Tell us about your signature burger.
Our signature burger is called "The Cheeseburger." It is made with a blend of the freshest ground Gansu beef daily, and contains all the usual suspects minus Kaiser Sose: cheese, homemade pickles, and in-house blended fancy sauce. All of the ingredients are locally-produced.
What sides go best with this burger?
You can substitute the fries for a small side salad for an extra RMB 10, as well as sweet potato fries for an extra RMB 15. But, as is tradition, swap the fries out for some onion rings at no extra cost.
How should we wash it down?
Wash it down with any of our Great Leap beers, but the Honey Ma White and Silver Needle White Ale go down particularly well. Please don't try to wash it down with a Yanjing that you just bought at 7-Eleven, as that would be not well played.
What sauces are on this burger?
We have a fancy sauce with which we slather our cheeseburger. Its basically a little of this and a little of that and a dash of sunshine.
Aside from your own restaurant's burger, what's the best burger you ever had?
The best burger I've ever had outside of Great Leap is served at the Red Square Bar in Chicago. It's a half-pound of USDA prime served between two grilled cheese sandwiches. That, with a 3 Floyds Gumballhead, and you will be permanently in love with the American Midwest.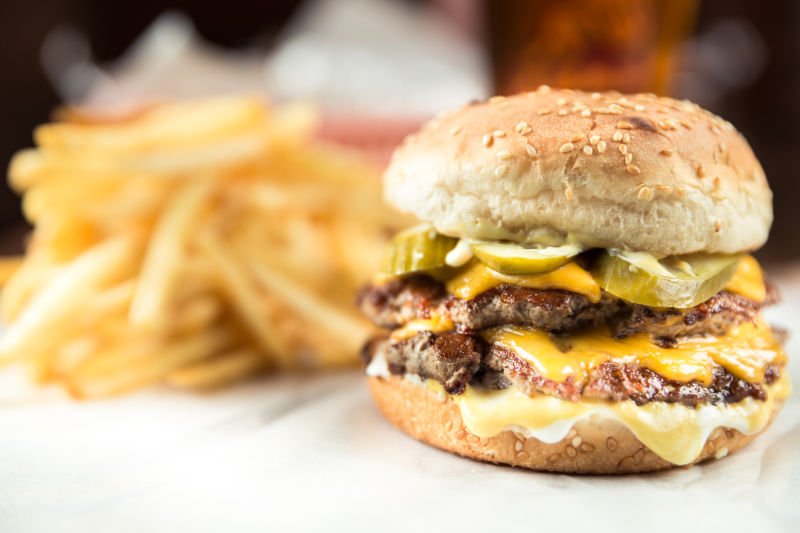 Do you have any discounts for the Burger Cup that you'd like to mention?
No discounts. Just a quality burger at a fair price. Or you can get a discount at lunch between 11am and 2pm that includes a gratis Edmund Backhouse Pils or Pale Ale #6 with any salad or burger.
Stay tuned for further info on Burger Days discounts at Dongli and other restaurants around town from May 16 onward. Also, be sure to check the Beijinger blog for regular updates on the Burger Cup competition (voting for which begins May 30), and how you can cast your ballot for 2016's beef patty champion (which will be crowned on June 13). 
The Beijinger's 2016 Burger Cup is brought to you in cooperation with the following sponsors: Oasis Hospital, McCain Fries, Santa Fe Movers, Etonkids, Lonely Planet, Xian Cheng, and Asian Tigers.
Photos courtesy of Great Leap Brewing

Visit the original source and full text: the Beijinger Blog