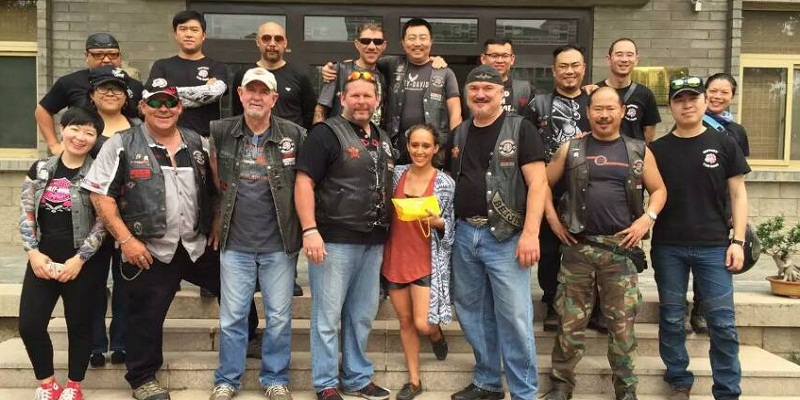 Welcome to 11th annual Rynostock, a charity rock festival, which is organized this year by Mad Dog Motorcycle Club (MDMC) at The Garage Bar and Grill in Shunyi.
"The Garage and Mad Dog Motorcycle Club are proud to host the 11th Rynostock charity party in Shunyi if its anything like last year its going to be one hell of a party!" said our dear friend Glenn Phelan, owner of The Garage.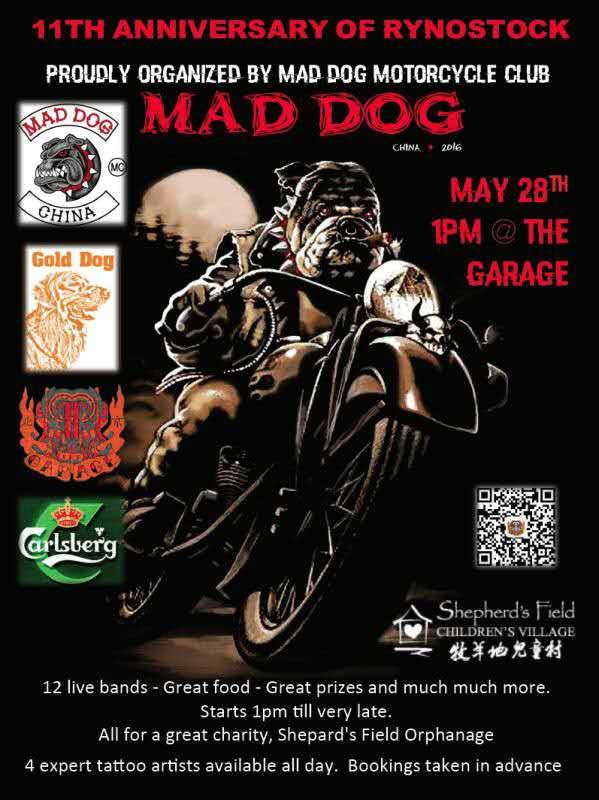 The event is free and starts at 1pm with 12 live bands, numerous vendors, and four tattoo artists (call 8049 8034 to make an appointment) in tow. There'll also be a lucky draw – try your luck for RMB 50 or bag three tickets for RMB 100. All the profit raised will go to the Shepherd's Field Children Village foundation, helping Chinese orphans.
The bands set to rock the inside stage include Junior Pop Band, Leopard's Bedlam, Knights of Mars, IX Lives, BIBA Jazz Dectet, MooB.S.H.I.B., Livia/Juliano, Dolphin, End Of The World, Jo and The Hot Water Band, and VOLTRON.
Those playing in the outdoor Music Corner include Annie Kennaugh, Carlos, East of the Woods, Temp One, William Etheve, and French Kiss.
Food and drinks will be provided by Andy's Craft Sausages, The Garage, Cuju, Carlsberg, and Gold Dog microbrew.
To get things started, you can head over to The Garage at 10am for MDMC's Charity Poker Run. Players will draw cards at the start of the run, then head off into the mountains to continue the fun, and then complete a final draw later in the day at The Garage. It's RMB 150 to join, which will also get you a burger and a Carlsberg.
More stories by this author here.
Email: [email protected]
Twitter: @flyingfigure
Instagram: @flyingfigure
Photos: The Garage

Visit the original source and full text: the Beijinger Blog