Bustling Xingfucun Zhonglu is never lacking for news. Having just celebrated the first anniversary of their Sanlitun branch on April 8, Mr. Shi's Dumplings quietly finished painting and soft-opened on the evening of Friday, May 20.
RELATED: Mr. Shi's Celebrates One Year in Sanlitun with Dumpling and Beer Orgy, April 8
This new location can handle six tables. "it is a cozy place," said Owner Shi Xinzhong, "and the special thing here is customers can wrap the dumplings by themselves." The decoration is simple, the walls are still white and waiting for people to draw on, like at their other locations. Even on its second day in business, there was no stinky smell of paint like Shousijia two doors  down.
On that second day not all dumpling fillings on the menu were available, nor were all the hot dishes. We ordered the classic spinach salad with peanuts (RMB 22), which was good as always. We also had fresh silken tofu topped with green onions (RMB 22) also not a surprise. The only little difficulty was it was hard to tell which dumpling filling was which. Other customers were asking for cold water but there was none, but I am sure after the grand opening, they may be better prepared.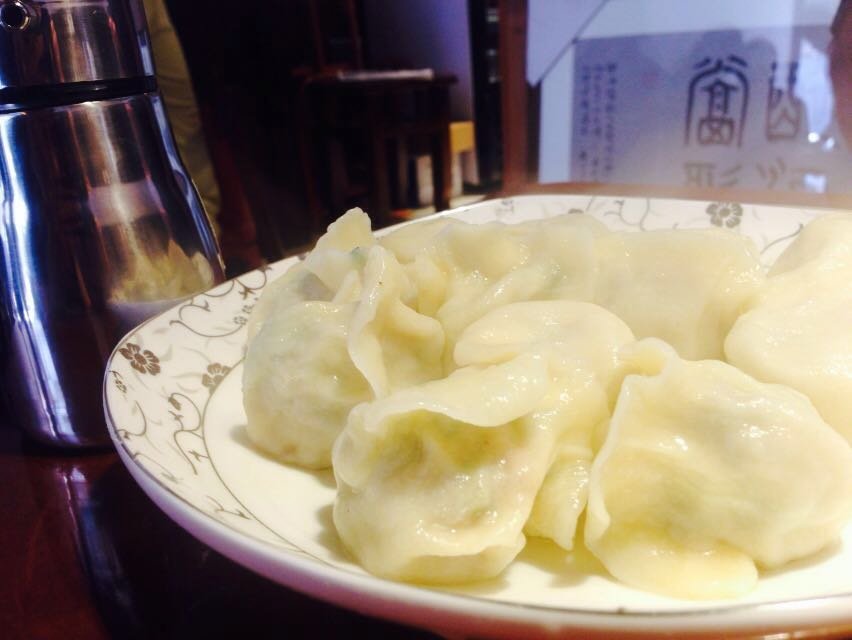 Regarding the dumplings, cheese and black pepper with chicken and green onions was good and spicy. Beef and zucchini (RMB 30) was dominated by beef. I think traditional pork and leek is still my favorite.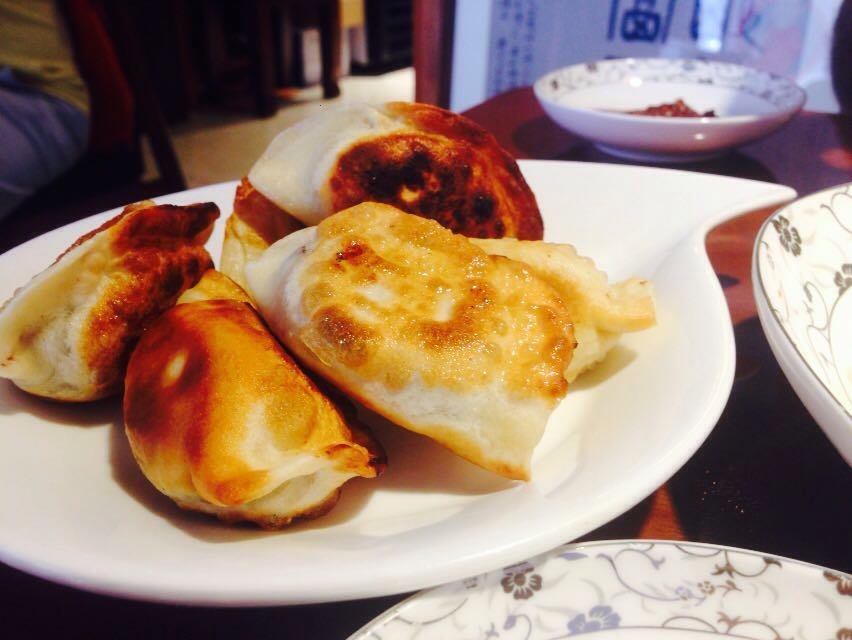 We also had fried chocolate and banana ones (strawberry was not available), since it was my first time to try sweet fillings. It tasted like a crepe.
On a weekend at 2pm, there were three other tables of customers.  Hard to say that Mr. Shi isn't popular. 
More stories by this author here.
Email: [email protected]
Twitter: @flyingfigure
Instagram: @flyingfigure
Photos: Tracy Wang

Visit the original source and full text: the Beijinger Blog