In March, you, our dear readers, voted had your say as to your favorite foodie venues in the Beijinger's 2016 Reader Restaurant Awards, including those places that satisfy your cravings for fresh pastries and cakes.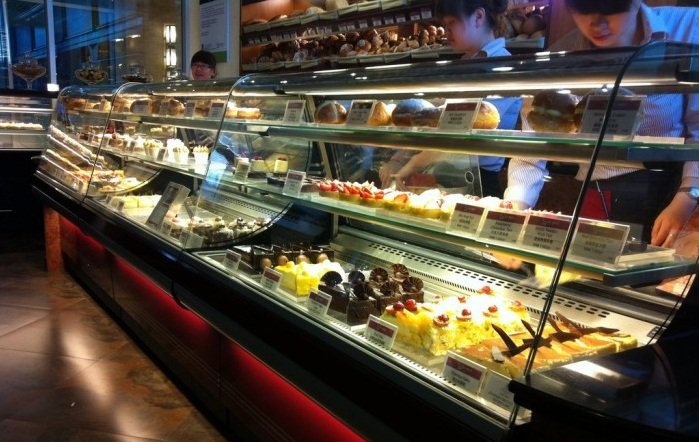 Kempi Deli of Kempinski Hotel took the crown, continuing to secure its place as the city's best option for freshly-baked goods, and we understand why; their baguette sandwiches, cookies, pies, pastries, and coffee are top-notch. The perfect one-two weekend combo, having bought freshly cut flowers from the nearby Laitai Flower Market, you can stop by Kempi Deli for a loaf of still-warm bread. We also love the cakes; the cheesecake an absolute must try. The deli also provides a range of salamis and olives to go.
Whenever you find yourself in the embassy area, you can rely on Kempi for a comfortable venue to stop by, quench your hunger, and refresh. Bonus: after 9pm all baked goods are 50 percent off.
Baker & Spice, which only opened last year at The Grand Summit, rightfully took home our Outstanding Bakery award. This concept shop originates from Shanghai and supplies breads and cakes to parent chain Wagas, and has gained a significant amount of attention even in its short stint in the capital. We love the breads and cakes, especially the freshly-made croissants and carrot cake, as well as their brunch. They also have a great wine selection and discounts.
Comptoirs de France is also secured our Outstanding award. Unlike Baker & Spice, Comptoirs is a stalwart of Beijing's bakery scene having opened 10 years ago. This veteran always gratifies with its strong selection of baked goods, quality breads, pastries and chocolates, as well as coffee and salads, and is always within easy reach thanks to its eight branches across the city.
RELATED: Which is Beijing's Best Café?
Those who came close to the top and deserve a mention are Pantry's Best for their delicious pies, velvet cake, and bread. The Sweet Spot at China World Mall is special for its excellent chicken sandwiches, pastries, and cakes. And finally, TiensTiens is a great option for the French-style sweets.
Click here to see the full list of winners in this year's Reader Restaurants Awards, including the city's best dumplings, Japanese restaurants, and Mexican joints.
More stories by this author here.
Email: [email protected]
Twitter: @flyingfigure
Instagram: @flyingfigure
Photos: Dianping, Tracy Wang

Visit the original source and full text: the Beijinger Blog