This summer, your sunglasses can become so much more than a stylish accessory. That's because Mantra, a small Beijing social enterprise, is donating a special pair of reading glasses to students in rural Yunnan for every pair of shades it sells.
What's more: the first 50 patrons who buy a pair of Mantra shades, or bring a pair that they already own, to Arrow Factory Brewing's Liangmaqiao location get a free pint of craft beer. All proceeds from the purchased sunglasses will go to Education in Sight (EIS), a non-profit that Mantra owners Andrew Shirman and Sam Waldo use to donate reading glasses to needy students.
Earlier this month Mantra launched its new WeChat store. Their first WeChat post detailed how Mantra's shades are made with polarized UV400 lenses, which provide complete protection from harmful UV rays. It also explained how the proceeds from each pair cover the cost of glasses for impoverished Yunnan students. Each WeChat customer is given a "B1G1" or "Buy One, Get One" code, which patrons can punch in on Mantra's WeChat menu to track the progress of their corresponding donation – from initial prep of the reading glasses, to the day the that the lucky student's special delivery arrives.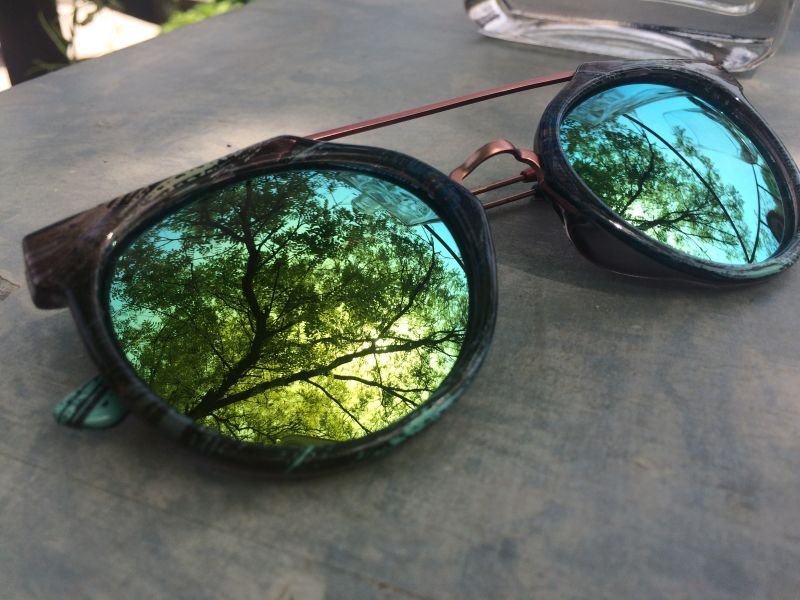 Shirman and Waldo were first compelled to help these children while working as teachers in rural Yunnan. During one recent interview with Jing Jobs, Shirman said he was taken aback by "how so many of my students suffered from poor vision, and how so few of them had the eyeglasses they needed to see clearly." When one of those 13-year-old students abandoned his studies because of eyesight issues, Shirman knew it was time to act. Together with Waldo and some of their fellow teachers, Shirman started an initiative to give students eye tests and glasses at the school. Thanks to their efforts, the boy who threatened to drop out eventually finished among the top eight students in his class.
This successful case, and numerous others, soon lead Shirman and Waldo to found EIS. In the four years since founding that nonprofit, the duo have donated 11,000 reading glasses to students (Shirman handles most of EIS's operations, while Waldo heads up much of Mantra's management).
Shirman tells the Beijinger that it "has been so exciting and rewarding" not only to help students via EIS, but also extend those efforts with Mantra, which he sees as "a brand with a mission to inspire people to get out, be socially responsible, and follow their dreams."
Mantra and Arrow Factory Brewing's "Sips in the Sun" rooftop party will be held at their Liangmaqiao location on Saturday, May 21, from 2pm onwards. See the poster below for more information.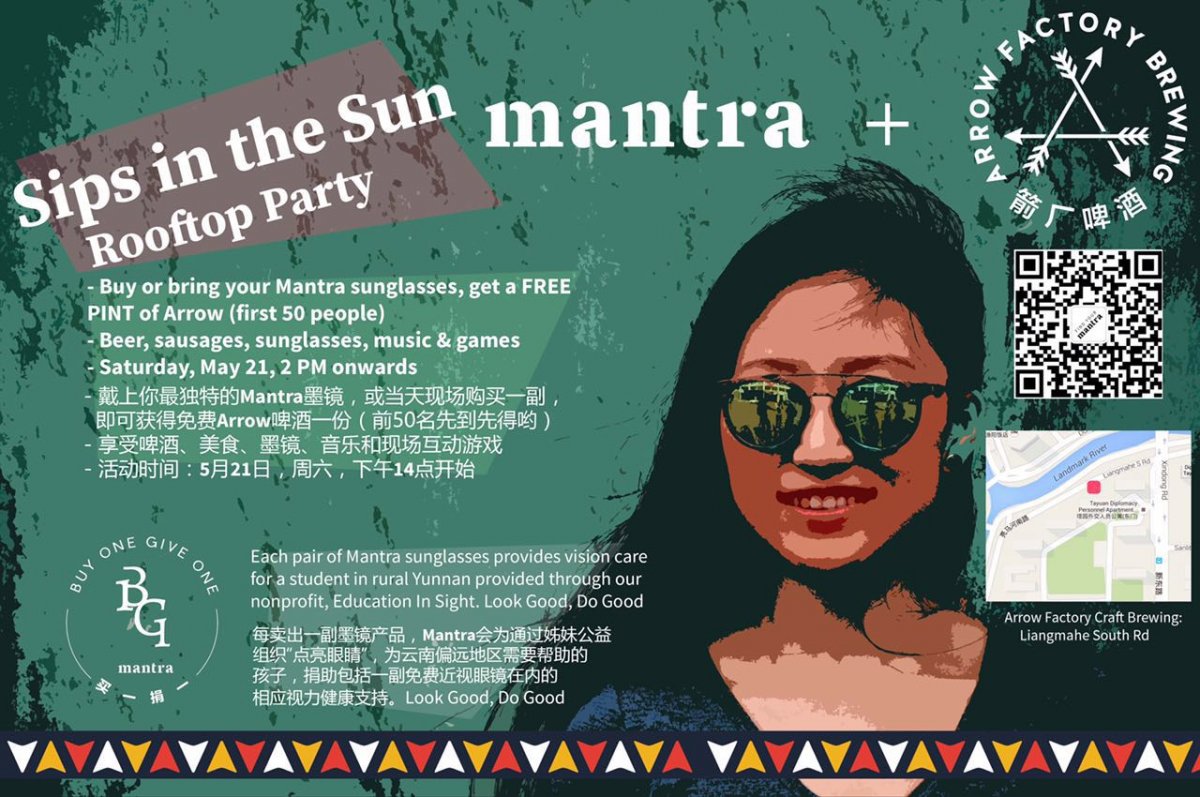 Learn more about Mantra, and purchase a pair of their shades, by scanning their QR code below: 
Photos: Andrew Shirman

Visit the original source and full text: the Beijinger Blog