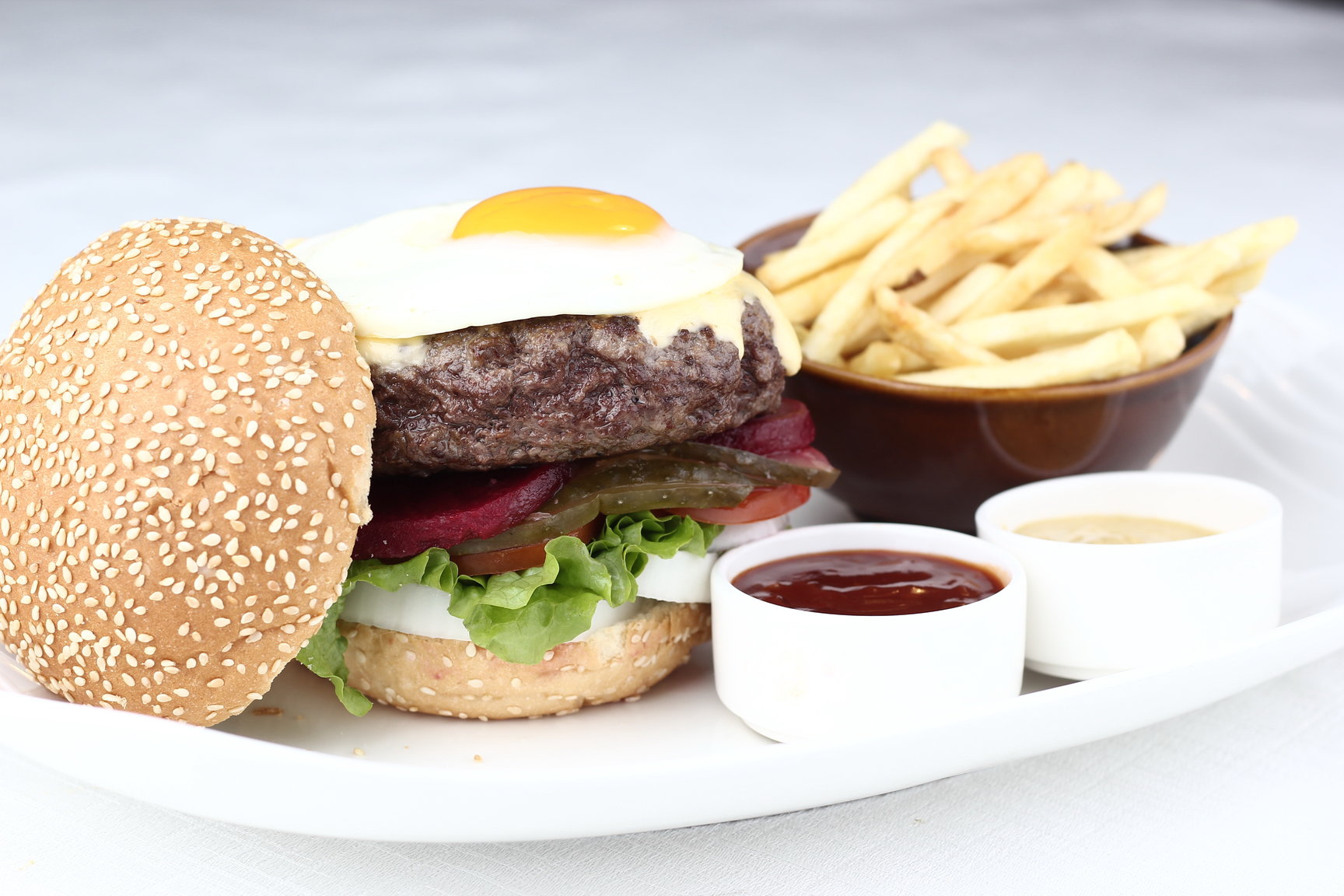 Cocktails at the Kerry Hotel Beijing's Centro have long been a fixture of Central Business District nightlife. But there's nothing so good that it can't be enhanced by great food, and Executive Chef Alan Wong is launching a new Bites menu, for those who like to nibble while sipping. We went along to try it out.
First up were the mysteriously named "Almost" Sold Out Nachos. To the familiar flavors of avocado puree, salsa, and sour cream, Chef Alan has added a twist in the form of a mild Malaysian chicken curry. Whether or not they are Sold Out, the nachos were quickly Eaten Up. Our miniature chicken quesadillas also went down a treat.
Next was the chicken satay that was moist, with a savory peanut sauce. Tasty morsels of fish came in a crisp batter and accompanied by tartare sauce (although we didn't get to try the chips – to an Englishman, this is tantamount to a declaration of war). My favorite dish though was the mini-Wagyu beef burgers. The beef was juicy, flavorsome, and done to perfection, the bun lightly toasted, and the whole thing was topped with a fried quail's egg.
There was nothing on the menu to frighten those wary of spicy food, or to overpower the cocktails, which retain their starring role. We enjoyed a cool, fresh-tasting Mojito, and a well-balanced Dark and Stormy, to which lime added a citrus zing. Any incipient summer colds were chased away by Andy's Medicine, a warm whiskey and honey concoction that we will go back for on chilly winter evenings.
Most sensational was the Prince and Friends. With its combination of spirit, bitters, and sparkling wine this seems to have taken its inspiration from the Prince of Wales, a cocktail allegedly invented by the future Edward VII himself. Here though the concept is taken to exotic places: 23-year-old Guatemalan Ron Zacapa rum replaces the rye, chocolate bitters are substituted for angostura, there's honey syrup instead of sugar, and the pineapple disappears completely, with lime juice and dark crème de cacao taking its place.
As we relished the unusual combination, the band opened their set with a version of "Purple Rain." A tear welled in my eye, and I was within a whisker of holding my lighter aloft until I realized that my companions were all staring at me in bafflement; none of them knew the song. Prince, it appeared, did not have many friends there after all. I put my lighter away and ordered another drink. A drop of Andy's Medicine would soon make me feel better.
Photo courtesy of Centro

Visit the original source and full text: the Beijinger Blog