We here at the Beijinger all believe that a good voter is an informed one. Therefore, we strongly urge local foodies to conduct as much research as possible before casting their ballots in the most important meat-related poll of the year: the 2016 rendition of our 64-contestant Burger Cup.
Thankfully, there are plenty of meals left to sample the best the city has to offer before public voting begins on May 30.
A diligent eater could squeeze 20 burger-based meals into their lunch and dinner schedule before the vote. True gluttons could maybe raise that to 30 or more by doing three-a-days: wake up at 10, consume an early lunch burger at 11; eat some sliders at a late afternoon happy hour; then conclude their night out drinking with a burger before hopping into an Uber home.
Here's how you can eat your way to becoming a Beijing Burger Baron before the voting begins: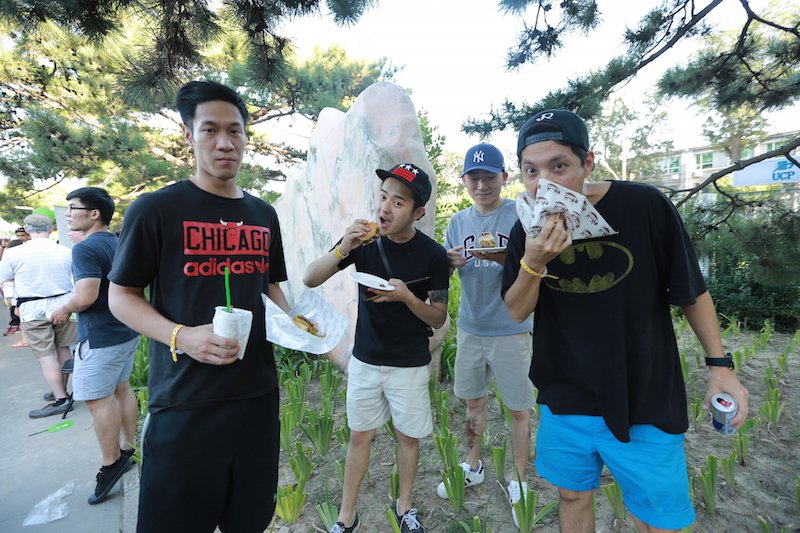 Step One: Sample on Your Own Time (now through May 27)
Let our list of Burger Days discounts be your guide: here's your chance to sample burgers you haven't tried before, or sway your friends by inviting them out to try what you already know to be the best.
You could do worse than benchmarking yourself against last year's top dozen burgers, filling in the gaps on your dance card to make sure you've sampled last year's champions. To recap, last year's Top 12 were:
1. Slow Boat
2. The Local
3. Home Plate
4. Great Leap Brewing
5. Blue Frog
6. Union Bar & Grille
7. Let's Burger
8. The Big Smoke
9.  Q Mex
10.  Frost Coffee, Cocktails and Dining
11.  Plan B
12.  Lily's American Diner
Step Two: Attend the Burger Festival (May 28)
Now that you've tried on your own time, here's a chance to do it en masse. Come to our May 28 Burger Festival, prime time for you to do some one-stop shopping. This year we have many of last year's heavy-hitters, and a bunch of freshman competitors including Dongli Brewery, Koli's Camp, Bunny Drop, Chat Room (by The Rug), and more.
Now the Burger Festival goes from 11am to 8pm, and realistically a solo visitor might be able to sample three burgers (one on arrival, one mid-afternoon, and one late day, in between listening to bands, hanging out on the grass, and playing arcade games), but a smart sampler will tag-team with a friend or two, sharing one burger between a few.
The joy of this is that it leaves more room in your stomach for beer allows you to sample more than three burgers – in fact, you and your friends could probably try six or seven utilizing this method.
Warning: we do not suggest you attempt to eat a burger from all 20-plus burger vendors, as there is only so much room in the average person's stomach, and although Oasis International Hospital is just next door, we'd prefer no emergencies.
Of course, before you go you'll need to ready your body for all that burger bingeing. We suggest skipping breakfast, taking up a juice cleanse the day before, and perhaps even a pre-festival regiment of meditation to prepare your mind, body and spirit for all that meaty nourishment.
Step Three: Think Long and Hard Before Casting Your Ballot (beginning May 30)
On May 30 we unleash the official bracket of 64 contestants and start the first round of bun-to-bun burger competition. Each successive round knocks that number in half – from 64 to 32 ... 32 to 16 ... 16 to 8 ... 8 to 4 ... 4 to 2 ... and finally the match to decide it all.
As the rounds go on with the strongest surviving, you'll have the chance to look for gaps in your burger knowledge and sample away so you'll be more informed for the next round of voting.
And there you have it! These steps will help you get the most out of this year's burger fervor. Be sure to regularly check back on our Burger Cup page page to see updates on the top competitors, voting results and more.
Photos: the Beijinger
The Beijinger's 2016 Burger Cup is brought to you in cooperation with the following sponsors: Oasis Hospital, McCain Fries, Santa Fe Movers, Etonkids, Sherpa's, Lonely Planet, Xian Cheng and Asian Tigers.

Visit the original source and full text: the Beijinger Blog