This Saturday, from 9pm until sunrise, the rooftop of Mako Live House will turn into an enclave of all things European. Even before the drinks start to flow, expect party-goers to show their true colors -- as face-painted flags and country-suggestive attire will be on proud display. If you hail from Europe, you'll be hard-pressed not to catch up with your fellow compatriots, as the party is expected to draw in over 500 participants.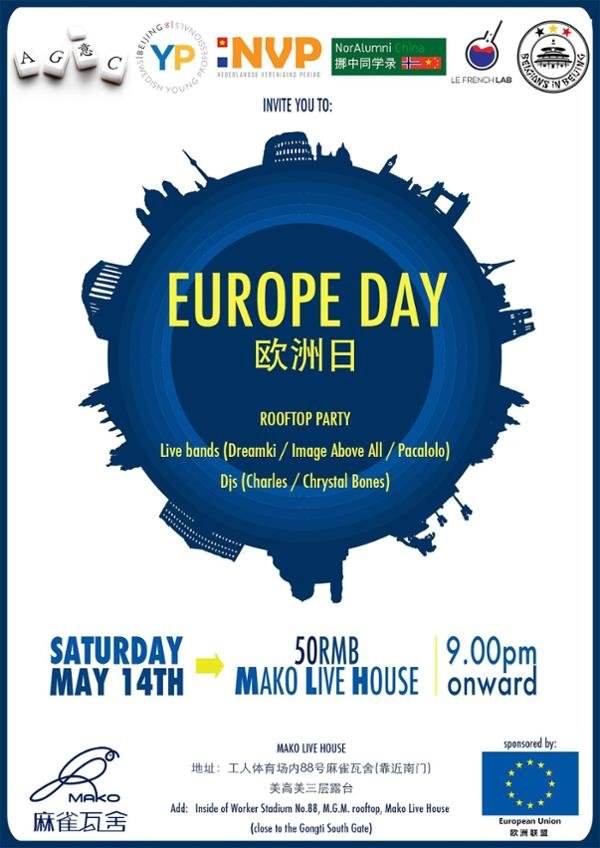 The essence of Europe Day is a celebration of peace and unity among the nations that compose the continent. This year's party, sponsored by the European Union Chamber of Commerce in China, and organized by various European professional networks in Beijing, will hopefully solidify that sense of solidarity…well, at least until 1:30am, at which time the live stream of the Eurovision Song Contest will commence. Nearly 250 million people tuned into Eurovision in 2015, so if you plan on watching it this year, there's perhaps no better place than in the fervent midst of those most passionate about it.
If you prefer live music, the party will also feature some brilliant performances from killer DJs and awesome bands, including: Image Above All (they'll also be performing at our Burger Festival); Crystal Bones; DJ Charlie G; Pacalolo; and Dreamki. I guess this is one so-called European "Party" referendum that will be passed unanimously!
For more information, click here.
Photo: http://www.sbs.com.au/

Visit the original source and full text: the Beijinger Blog