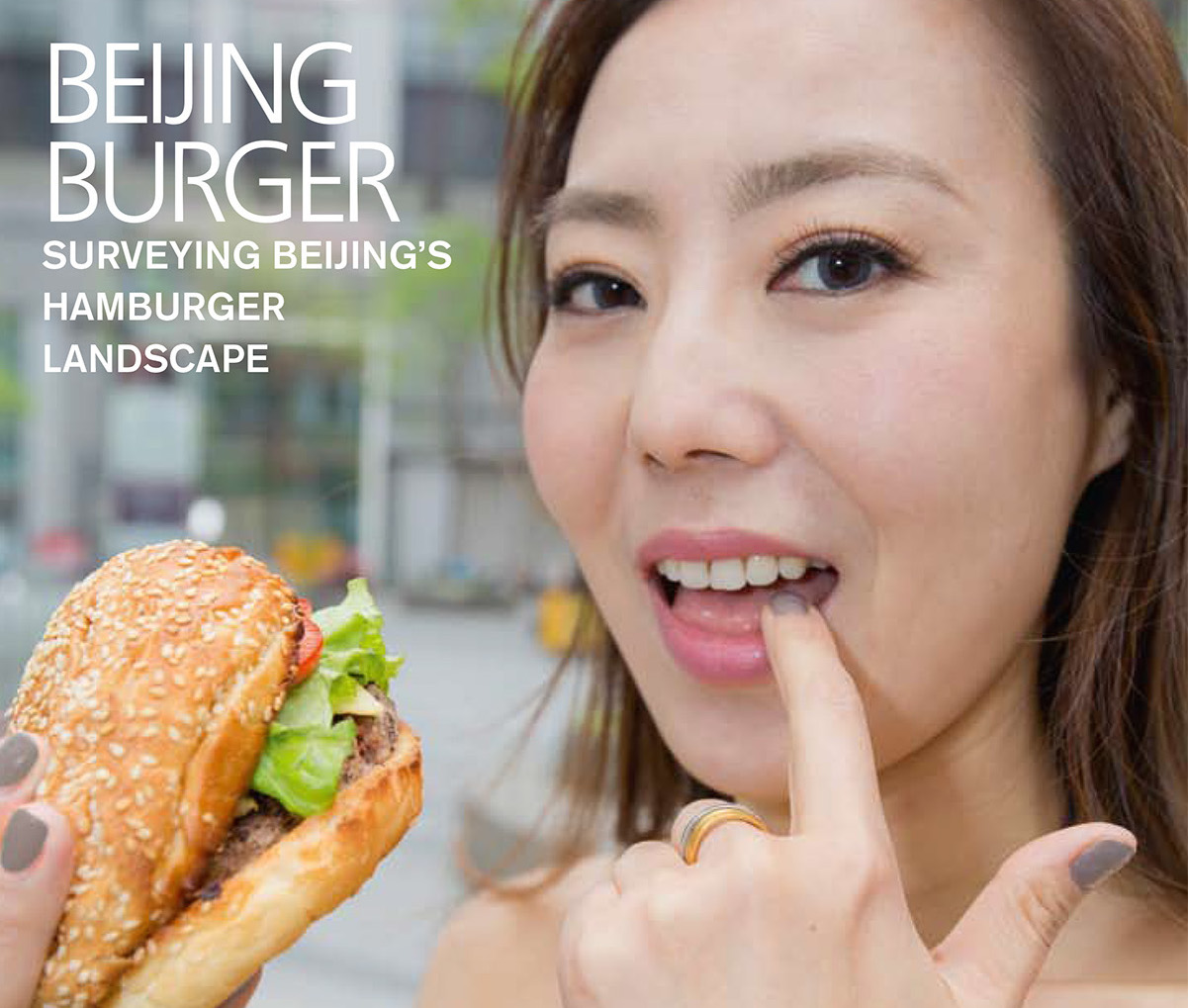 Spring is Beijing's most overlooked season because despite officially occupying three months on the calendar, it's usually only a few weeks from when the heat goes off in March until the mercury hits 30 degrees Celsius. But it reminds us that despite its cold winters, Beijing has a very long outdoor season, and as the sweltering summer approaches, now is the time to get out and gather rosebuds or whatever else you like to do during temperate weather.
Our cover model Kristen Zhang is about to bite into a tasty burger, because for May, we're all about our favorite sandwich import. With the approach of our annual Burger Cup Launch Festival on May 28 and Burger Cup voting beginning May 30, it's time again to look at the various permutations of ground beef, ground lamb, and veggie concoctions that are served around Beijing. Tracy Wang talks to Slow Boat Brewery's Chandler Jurinka about the 2015 Burger Cup Fryburger. We also sample some of Beijing's most expensive and fancy hamburgers, pair burgers with local craft beers, and have a bit of mercy on those who are more health-conscious with a round-up of veggie burgers. Join us on May 28 to try some of Beijing's best offerings. It's an outdoor barbecue that we hope as many of our Beijing friends as possible will attend.
Elsewhere in this edition, Margaux Schreurs enjoys an afternoon tea or eight, and continues her journey through Beijing's provincial government restaurants in ProvGov. Kipp Whittaker downs some succulent smoothies and talks to DJ Jamie Castro about his desert island discs.
We hope that you enjoy the May issue of the Beijinger, which you can read here now via Issuu.
More stories by this author here.
Email: [email protected]
Twitter: @greatwriteshark
Weibo:​ @SinoScuba潜水
Image: the Beijinger

Visit the original source and full text: the Beijinger Blog