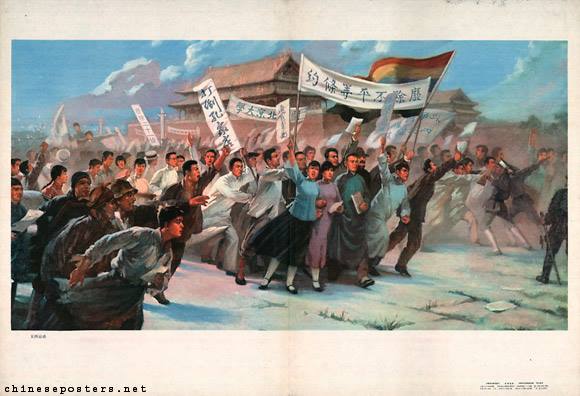 No no, not May Fourth the international Star Wars celebration. Join writer and historian Jeremiah Jenne for a special May Fourth walk and discussion in the same halls that witnessed China's greatest intellectual revolution.
A century ago within the humble walls of a red brick building just to the east of the Forbidden City, an intellectual revolution was born. Peking University was ground zero for the May Fourth/New Culture Movement. Iconoclastic firebrands like Chen Duxiu were publishing new magazines. Young intellectuals like Hu Shi were returning from abroad with new ideas about philosophy, language, and history. The librarian Li Dazhao spent his time writing essays on Bolshevism and revolutionary change. Even his intern, a chubby kid recently arrived from Hunan, would go on to play a significant role in China's turbulent 20th century. Overseeing it all was Cai Yuanpei. Classically trained and German-educated, Cai changed the academic climate at Peking University and sowed the seeds of intellectual change.
These famous figures and the New Culture Movement will be discussed while visiting the old Peking University building and the surrounding hutongs. Why was the May Fourth Era so important? Why was it such an intellectual dynamic period? How did the May Fourth Demonstrations of 1919 change the intellectual climate and set the stages for the political divisions which would soon tear China apart?
Spaces for the walk are limited and registration is required. For more information, click here or visit The Hutong's website.
Photo: Chinaposters.net

Visit the original source and full text: the Beijinger Blog